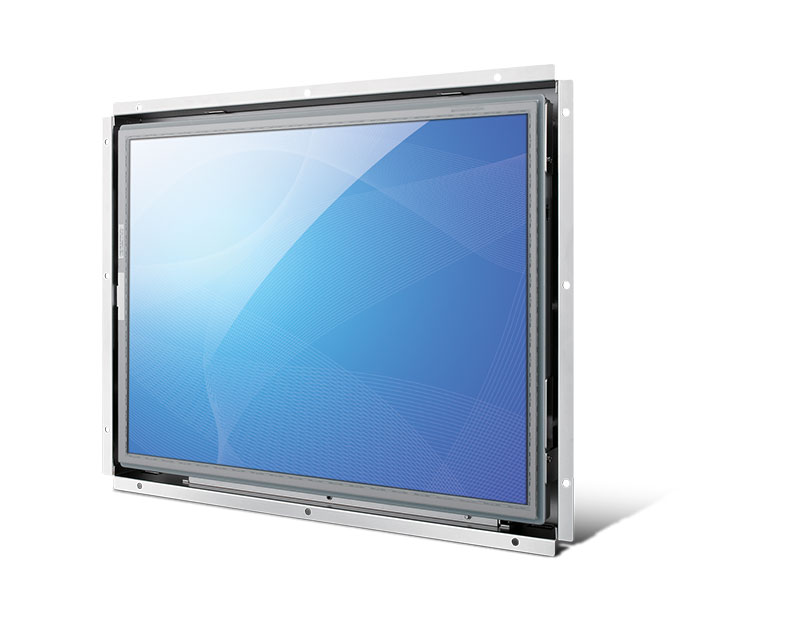 Improve the design of your machine or kiosk with an internal, open frame monitor.
Sometimes there is the need to install monitors in a machine or kiosk without cutting a front panel to secure it. Advantech has specific solutions for this purpose with the IDS family of open frame monitors.

This series offers flexible LCD options with touch screen and different video signal interfaces, while supporting VESA or rear mount.
The metal fixing profile integrated in the chassis allows easy installation and great flexibility for different applications.

Features
Wide operating temperature range -20°C ~ + 60°C;
5-wire tactile resistive screen solution;
Touch interface with RS-232 or USB;
Dual video signal interface with VGA and DVI;
Versatile mounting methods for rear and VESA mounting.
Advantages
17 "SXGA LCD panel with 20% energy saving LED backlight and environmental protection;
Possibility of high brightness with 1200 cd/m2 for Outdoor use that allows reading even with direct sunlight (optional);
Possibility to install in panel without the need of cutting it if it is transparent.
Industries
Manufacturers of machines;
Kiosks;
Self-service machines;
Electrical vehicles chargers.
F.Fonseca is the representative of Advantech in Portugal.