Login
MyFFonseca
If you do not have an account MyFFonseca, please register and get access to exclusive content to registered users!
Create registry
Login
MyFFonseca
If you do not have an account MyFFonseca, please register and get access to exclusive content to registered users!
Create registry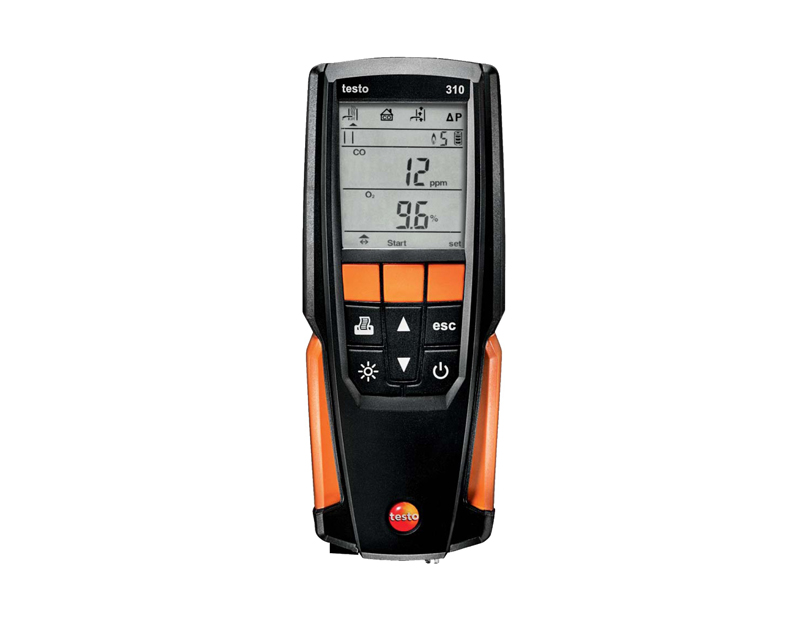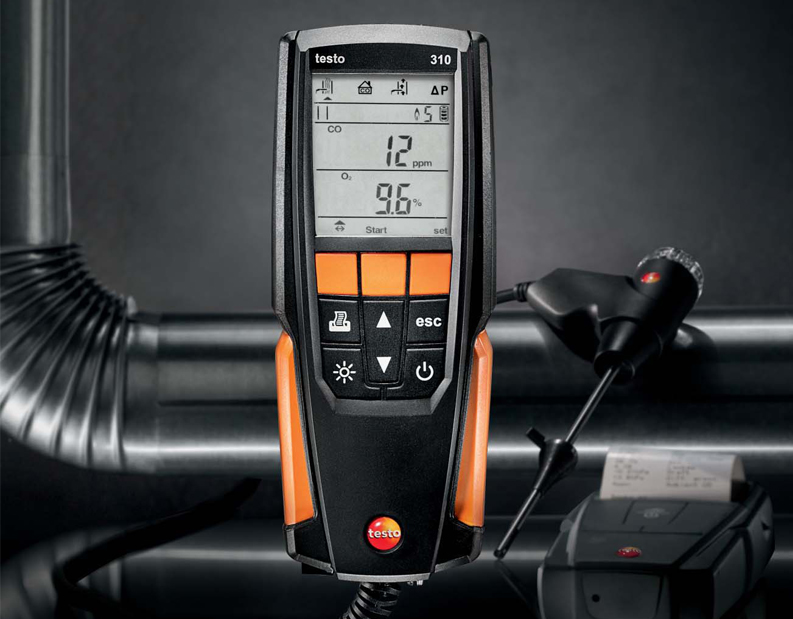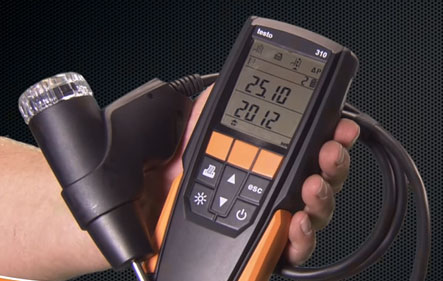 Process, Instrumentation & Environment
Portable gas analyser– 310 - Testo
Entry Level' Flue Gas Analyzer
The testo 310 Flue Gas Analyzer combines simple functions with a high level of measurement accuracy, and is perfect for all basic measurements on heating systems.

Long battery lifetimes of up to 10 hours guarantee high availability. It's easy handling and compact design make the testo 310 a robust tool for daily work – even when things get rough.

The printer specially developed for the testo 310, including infrared interface, allows you to create clear reports on site as required. The current measurement value can be printed out of any measurement menu during or after the measurement.
The
testo 310
stands out thanks to its easy handling and menu-guided security. You can read off the measurement values confidently and conveniently from the well-lit display, even in bad light conditions. The fuels are stored not just as numbers, but are each described. At the top edge of the clear display, the symbols for the different measurement menus are always in view.
Thanks to the automatic zeroing of the gas sensor, the
testo 310
is ready for use shortly after being switched on – only 30 seconds to start is unbeatably fast. The
testo 310
concentrates on the four core measurement functions flue gas, ambient CO, draught and pressure. The instrument has two measurement sensors for O2 and CO, and a temperature sensor integrated into the flue gas probe. The gas sensors measure the exact oxygen and carbon monoxide content as well as the flue gas and ambient temperature. The flue gas probe is permanently fixed to the instrument, so there are no single parts in the way.
Features
Robust and light instrument;
Two line illuminated display and clear menu structure;
Easy to operate and clearly legible;
Automatic zeroing of the gas sensor in only 30 seconds after starting, which can be cancelled if not required;
Operation with lithium rechargeable battery;
Integrated condensate trap;
Infrared printer.
Advantages
Excellently suitable for daily use, even for rough and dirty surroundings;
Quickly and easily exchangeable probe filter;
Integrated magnets for easy fixing to burner;
Up to ten hours running time, charging via USB possible;
Quickly and easily emptied condensate trap;
Documentation produced on site.
Industries
Installation maintenance, safety-checks and tuning of heating systems.
Ref. A14204289
F.Fonseca is distributor of Testo in Portugal.