Login
MyFFonseca
If you do not have an account MyFFonseca, please register and get access to exclusive content to registered users!
Create registry
Login
MyFFonseca
If you do not have an account MyFFonseca, please register and get access to exclusive content to registered users!
Create registry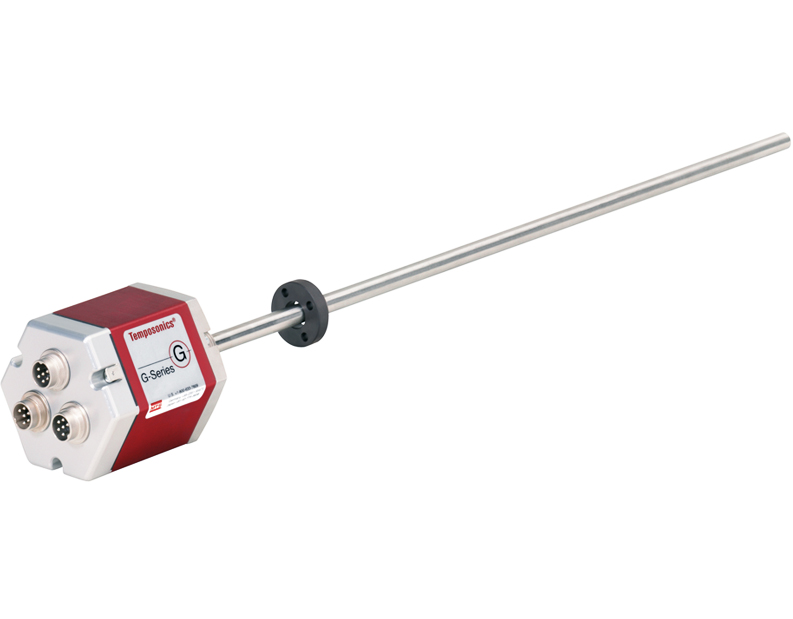 Industrial Automation
Redundant positioning sensors GT2 / GT3 – Temposonics
The G-Series Redundant sensor is designed for applications with high safety requirements.
Two or three measuring systems, which work totally independent, are installed inside the compact sensor housing. Each measuring system contains its own canal with sensor element, evaluation electronics, output signal, separated power supply, connector and cable.

All sensor elements are integrated in one pressure proofed high-grade steel rod. Rod and fixing flange feature the approved standard dimensions with 10 mm diameter and M18x 1,5 winding. That qualifies the redundant sensor for measuring linear movements of control valves, linear drives, fluid cylinders and machines.
Analog output
Temposonics G-Series with analog outputs provide direct analog outputs including voltage and current, forward or reverse acting. All outputs allow full adjustment of Null and Span setpoints (minimum range 50 mm between setpoints) inside the active electrical stroke length. Since the outputs are direct, no signal conditioning electronics are needed when interfacing with controllers or meters.
Sensor field programming
Temposonics G-Series sensors are preconfigured at the factory by model code designation. If needed, Temposonics offers different external service tools for modifying sensor parameters inside the
active electrical stroke
(minimum 50 mm between setpoints) via the standard connection cable. There is no need to open the sensors electronics. Following tools are available:
1. Hand-Programmer G-Analog
For setups of measuring length inside the ordered output by pushing an up/down-button.
2. PC-Programmer G-Analog
This hardware converter is required to communicate via serial port of Window PC to the sensor. Customized settings are possible by using a Temposonics programming software (CD-ROM) for:
Analog:
1. Null and Span; 2. Forward and reverse acting;
3. Output:
Voltage/Current and output values
Features
Up to 3 totally separated, independent measuring systems in 1 housing;
Linear Absolute Measurement;
Contactless Sensing with Highest Durability;
Superior Accuracy: Linearity better 0,02 %;
Repeatability 0,001 %;
Direct Analog Output;
Compact design with a 10 mm measuring rod and standard mounting.
Advantages
Durability;
Accuracy;
Security.
Industries
In particular applications with safety relevant functions benefit from a redundant position measurement:
Pitch settings at water- or wind turbines or at marine propellers;
Ship control systems and floodgates;
Valves and drives at power plants.
F.Fonseca is the representative of Temposonics in Portugal.