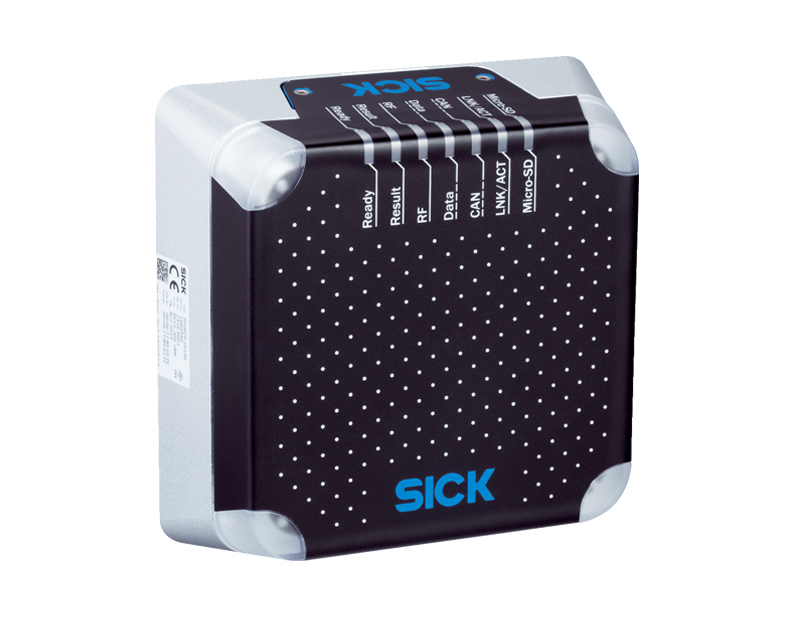 Increasingly, global networks are replacing closed added-value chains. The goal here is to achieve best possible efficiency over the entire production and distribution path by means of gap-free data transparency. This is possible using RFID technology (Radio Frequency Identification), which is today defining the trends in contemporary factory and logistics automation. This is how it works: a memory chip that is identified per radio frequency is
attached to an object. The data on the chip can be output and re-written as required.

The RFU62x is a UHF RFID read/write device suitable for scanning ranges of up to 1 m. Transponder communication is compliant with the ISO/IEC 18000-6C (EPC Class 1 Gen 2) standard. The device can be configured to operate from the SOPAS user interface or by sending ASCII commands directly. The well-defined, characteristic read/write range
is particularly well-suited for automatic identification over small object distances, e.g., in conveyor technique.
Features
Compact UHF RFID read/write device with integrated antenna for scanning ranges of less than 1 m;
Standard-compatible transponder interface (ISO/IEC 18000-6C / EPC C1G2);
Supports industry-standard data interfaces and fieldbuses, as well as PoE;
MicroSD memory card for parameter cloning;
Extensive diagnostic and service functions.
Advantages
Correct assignment and no overshoot thanks to the well-defined read/write range and intelligent filter functions;
Integrated process logic for remote solutions saves additional control and programming effort;
Can be easily integrated into industrial networks thanks to ID pro compatibility;
Firmware upgrades and industry standard compliance ensure long term reliability;
Minimum changeover times in case of failure thanks to cloning;
RFU62x can be mounted to metal directly – no loss of range;
Easy operation and installation with SOPAS user interface.
Industries
Logistics;
Automotive;
Retail.
Ref. A01108396
F.Fonseca is the representative of Sick in Portugal.