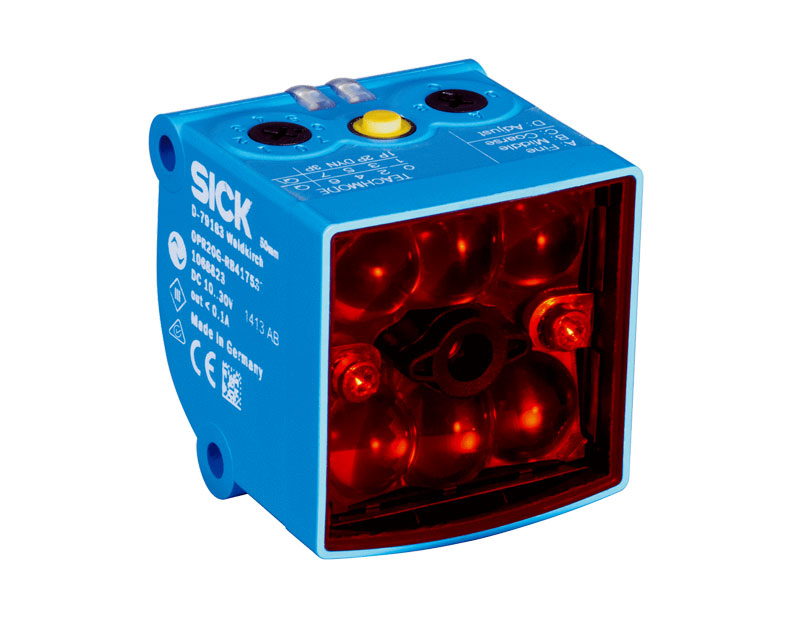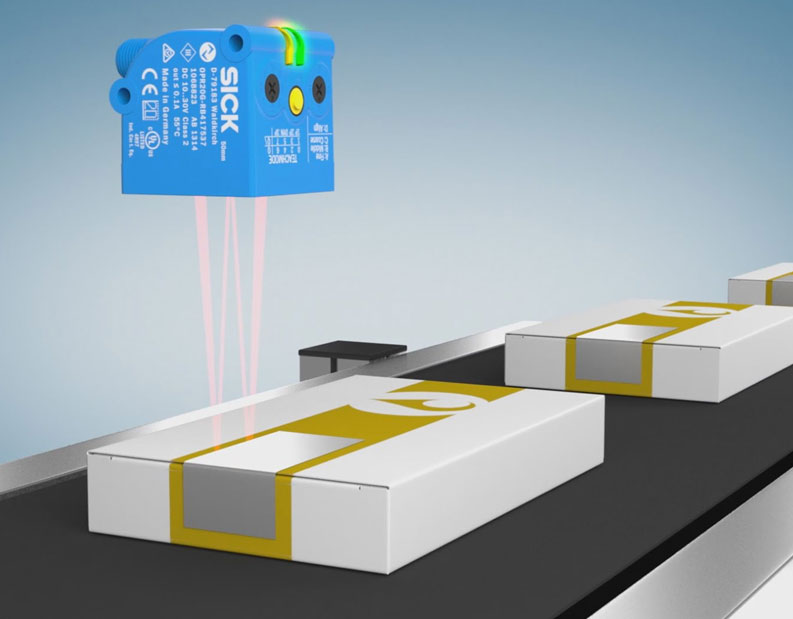 The Contrast Glare sensor is specially designed to recognize and differentiate objects on the basis of their gloss in order to control production processes.

The Glare sensor from Sick analyzes the spatial distribution of reflected light using Delta-S technology, which allows the sensor to determine the gloss level of flat object surfaces and to differentiate between objects of differing gloss levels. The measurement result is transmitted to the process controls either via two digital switching outputs or IO-Link.Several operating modes are available, making the Glare sensor perfectly suited to a range of different applications.
The combination of intelligent signal evaluation algorithms, the multi-sensor arrangement and sensitivity adjustments ensure increased operational safety in industrial applications.The Glare's IO-Link interface enables the sensor to be integrated into the machine controller, featuring automatic, process-oriented configuration and online diagnostics.
Features
Object detection and differentiation on the basis of surface gloss level;
Configurable in many different operating modes to meet the requirements of any application;
Integrated alignment aid;
Integrated automation functions;
Two digital push-pull outputs and one configurable input;
Sensitivity adjusts to object properties;
IO-Link provides easy data access from the PLC;
Quick and easy configuration.
Advantages
Quick installation via alignment mode;
Integrated key lock reduces the risk of operating errors and tampering;
Sensitivity adjustments increase the system's operational safety;
Teach-in via the single teach-in button or SOPAS configuration software facilitates quick and easy operation;
Reliable gloss identification regardless of color, labeling or structure increases operational safety;
State-of-the-art detection method makes it possible to conduct inspections at lower costs than with camera solutions;
Sensor's resistance to object fluctuations increases operational safety;
Flexible sensor settings, monitoring, advanced diagnostics, and visualization thanks to IO-Link.
Industries
Pharmaceutical industry: Detection of seal labels;
Automotive industry: Detection of oil, sprays, wax and adhesives; Machine building: Monitoring of finishes and surface coatings of metals and other materials;
Food and beverage industry: Identification of transparent foils and glossy packaging materials;
Lumber industry: Identification of lacquers, coatings and adhesives;
Electronics and solar industries: Identification of coatings and lacquers.
F.Fonseca is the representative of Sick in Portugal.