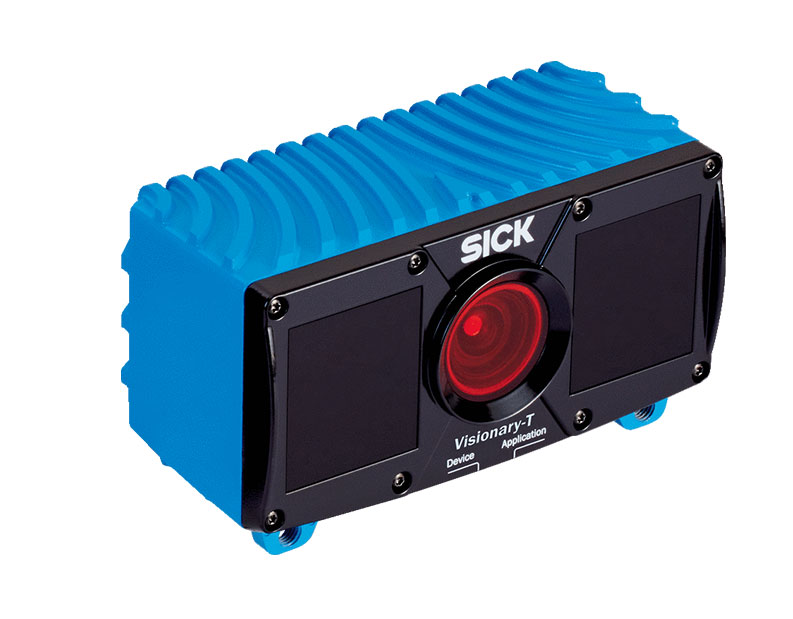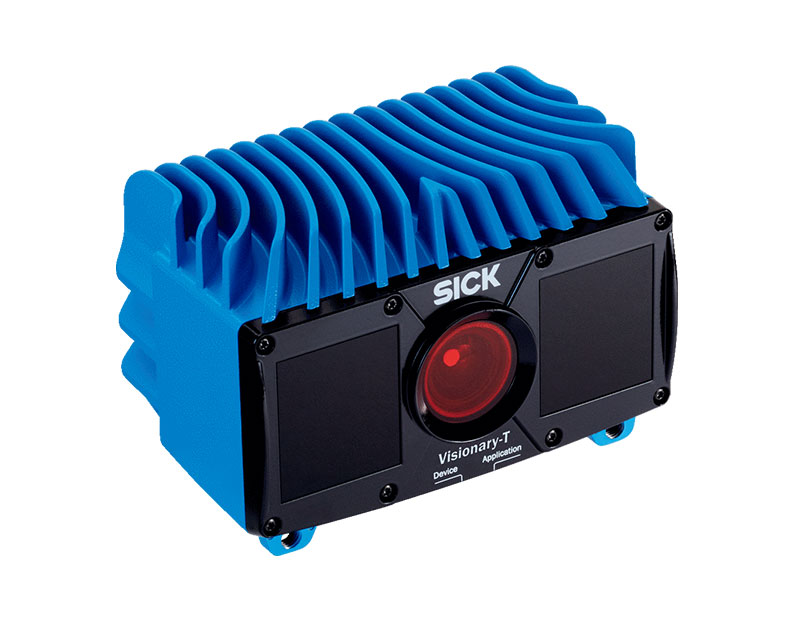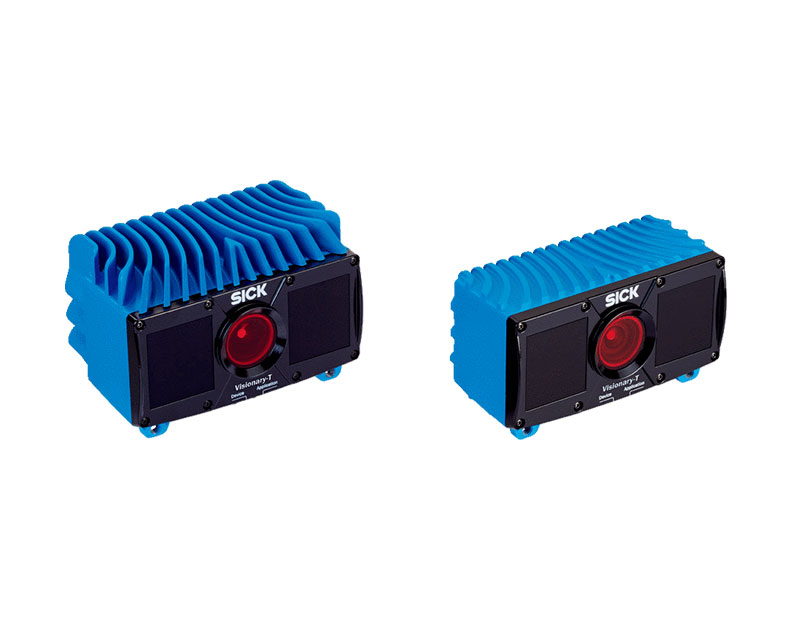 Three dimensional information – Simple responses.
3D Detection with direct data evaluation.

The Visionary-T DT, a 3D detection sensor, delivers high-quality data for industrial applications, processes these directly in the sensor and initiates appropriate actions where required – all without the support of a PC. Both the hardware and the software have been designed specifically for indoor use in industrial environments. The Visionary-T DT acting as a sensor can be used around the clock and, besides an IP67 enclosure rating and a reliable software interface, offers high-performance features to suit a wide variety of applications.

As a 3D detection sensor with a working distance of up to 60 m, the Visionary-T DT employs an innovative 3D snapshot technology based on time-of-flight measurement. The Visionary-T DT delivers real-time depth information for every pixel and offers a range of high-performance features.

The Visionary-T 3D vision sensors from Sick offer maximum flexibility for indoor use due to their innovative 3D-snapshot technology. The Visionary-T provides real-time depth information for each pixel – even for stationary applications – based on time-of-flight measurement. From transferring the complete 3D raw data to application-specific pre-processed data to fully processed measurements which result in simple sensor output, Visionary-T always provides the information in a way customized to suit your application. High-performance visualization tools and reliable 3D information make Visionary-T the ideal solution in applications including intralogistics, robotics, or industrial vehicles.
Features
Record up to 50 3D images per second;
Distance values: 144 x 176 pixels per snapshot;
Output from 3D data via a Gigabit Ethernet interface up to simple digital outputs;
Solutions which provide the exact information required for the application;
Temperature range: 0 °C to 50 °C or up to 45 °C (depending on the housing), Enclosure rating: IP67.
Advantages
More than 25,000 distance and intensity values in a single recording;
3D information is also available for stationary applications;
Easy mounting and rapid sensor replacement;
Programming interface for using 3D data for further analysis on an external host;
Visionary-T AG supports intelligent data reduction;
Visionary-T DT is a configurable 3D detection sensor.
Industries
Robotics;
Logistics;
Automotive;
Part-Supplier.
F.Fonseca is the representative of Sick in Portugal.