30 July 2020
New industrial M2M TRB2 series gateways from Teltonika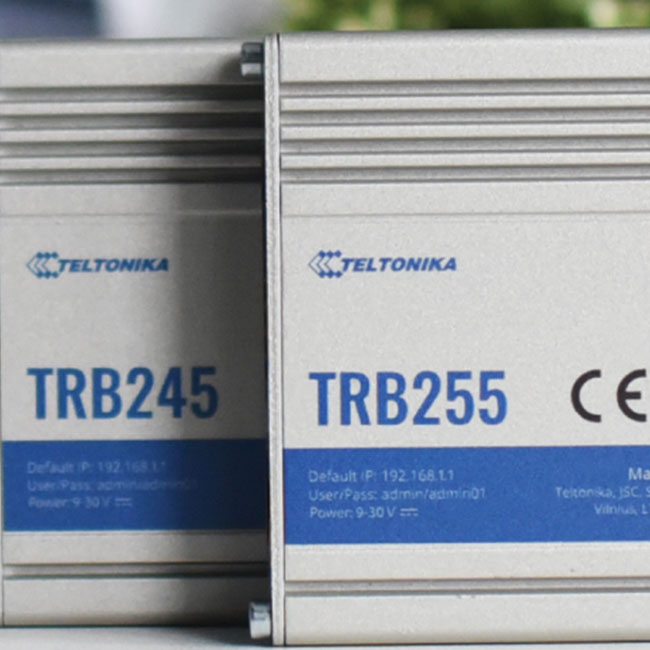 F.Fonseca presents new industrial M2M TRB2 series gateways from Teltonika
TRB is a series of cellular IoT gateways designed for advanced industrial solutions, where a single device requires connectivity. Depending on the model, TRBxxx devices come with either an Ethernet port, RS232, RS485 or an Input/Output connector block.
The new Industrial All-In-One M2M LTE Cat 4
Gateway TRB245
equipped with multiple Inputs/Outputs, RS232, RS485 and Ethernet interfaces, allows this device to be used universally in M2M applications.
Also the new TRB255 is an Industrial Cellular Gateway with multiple LPWAN connectivity options. This gateway is very flexible, because it is equipped with Ethernet, Serial (RS232 + RS485) interfaces and multiple Inputs/Outputs. It features NB-IoT, LTE Cat-M1 and is backwards compatible to EGPRS (2G). Because of multiple cellular connectivity options, it offers cost-efficient and scalable ways to upgrade a large amount of legacy infrastructure or implement new long-term M2M connectivity projects. Finally, location positioning technology (GNSS) and Dual-SIM functionality, along with compatibility with Teltonika Remote Management system, will make sure that your infrastructure is not only reliably connected, but also easy to monitor and control.