Login
MyFFonseca
If you do not have an account MyFFonseca, please register and get access to exclusive content to registered users!
Create registry
Login
MyFFonseca
If you do not have an account MyFFonseca, please register and get access to exclusive content to registered users!
Create registry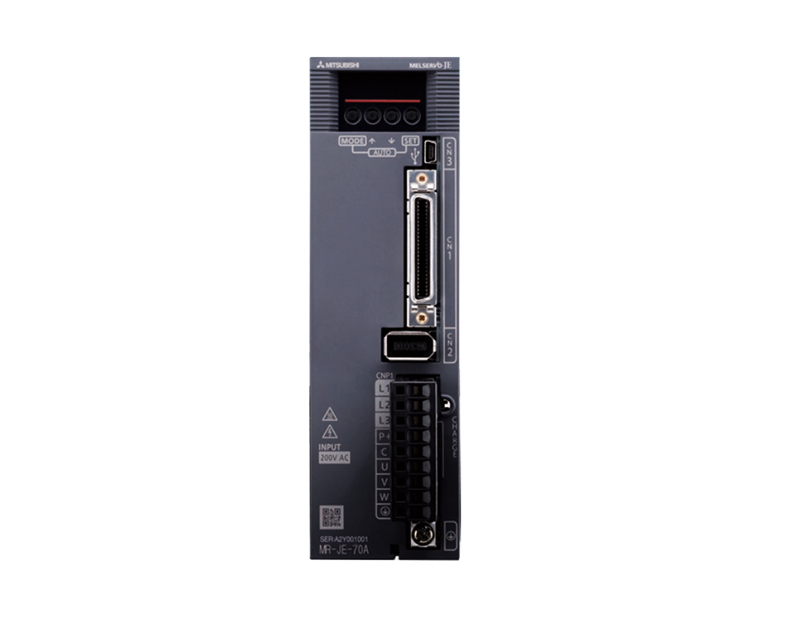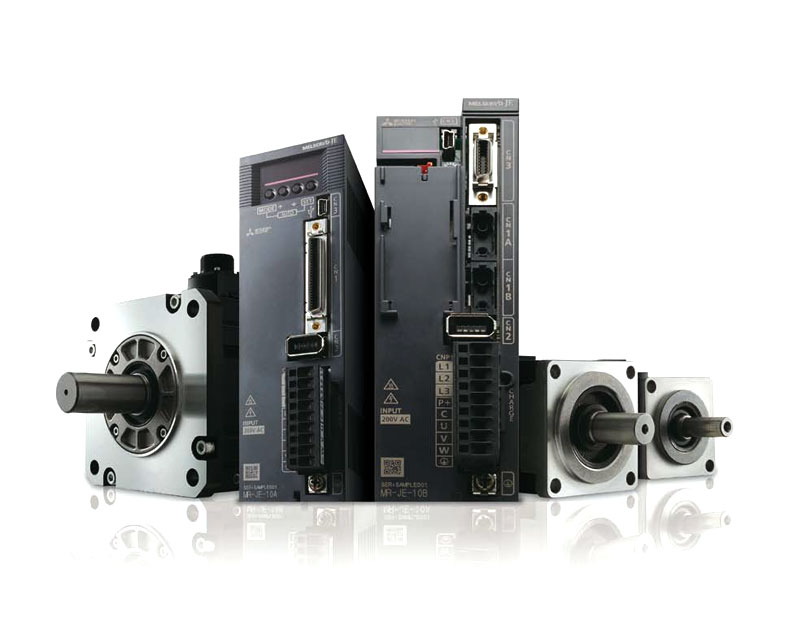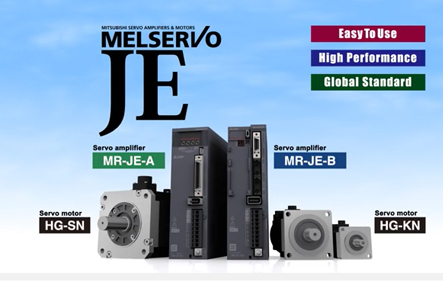 Industrial Automation
Absolute servo motor MR-JE - Mitsubishi Electric
High performance servo motor system. Easy to use, for all machines and environmentally friendly.
The MR-JE family uses advanced features such as one-touch auto-adjustment, vibration suppression and machine diagnostic functions. All these features are integrated into an easy-to-use servo motor solution.

The MR-JE from Mitsubishi Electric is a high-performance servo amplifier and servo motor system. Combining high reliability with a high frequency response and power saving design, these systems offer the best performance in their class with an enormous ease of installation. Fully compatible with most global standards and ready for deployment worldwide, the MR-JE series is the servo solution for all types of machines and applications.
Precise positioning
These Mitsubishi Electric servo motors are equipped with an extremely robust 131,072 pulse / revolution (17-bit) incremental encoder that allows high-precision positioning and very smooth shaft rotation.
Response speed frequency of 2.0 kHz
The response speed with a high frequency of 2.0 kHz, substantially shortens the stabilization time, reducing the cycle time of the machine.
Suppression of low frequency vibrations
An advanced vibration suppression algorithm that supports a three-inertia system allows you to reduce two types of low-frequency vibrations simultaneously.
Efficient use of regenerative energy
Since the control circuit and the main circuit use a common power supply, the regenerative energy is reused in the control circuit, reducing the waste in energy consumption. The MR-JE system is energy efficient and environmentally friendly.
Simplified commissioning
Tuning, system visualization, diagnostics, reading and writing of parameters and operational tests are easily performed on a computer with the MR Configurator2 software. This support tool makes adjustments and diagnostics quickly and easily, including powerful graphing machine functions and system simulation functions.
Features
Large range of servo motors (between 100 and 3000W);
17-bit encoder (131,072 pulses per revolution);
2kHz response speed;
Pulse commands up to 4Mps.
Advantages
Control and auto tuning functions;
Variety of drives and flexibility in the choice of motors;
Efficient suppression of low frequency vibrations;
Efficient use of regenerative energy;
Versatile and easy-to-use software;
Easy monitoring and maintenance;
Global standards.
Industries
Applications:
Positioning;
Manipulation.
Industry:
Packaging;
Food and Beverage;
Stone cutting;
Metal conformation.
F.Fonseca is the representative of Mitsubishi Electric in Portugal.