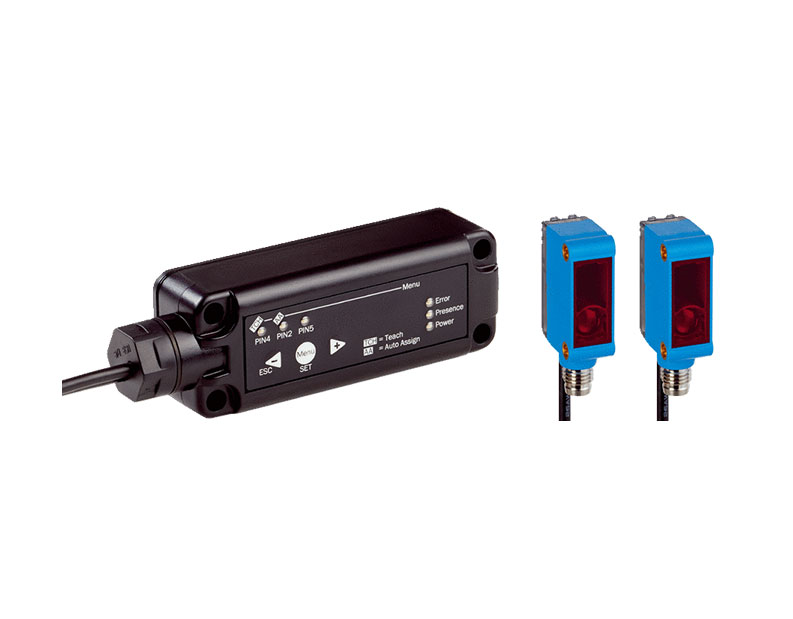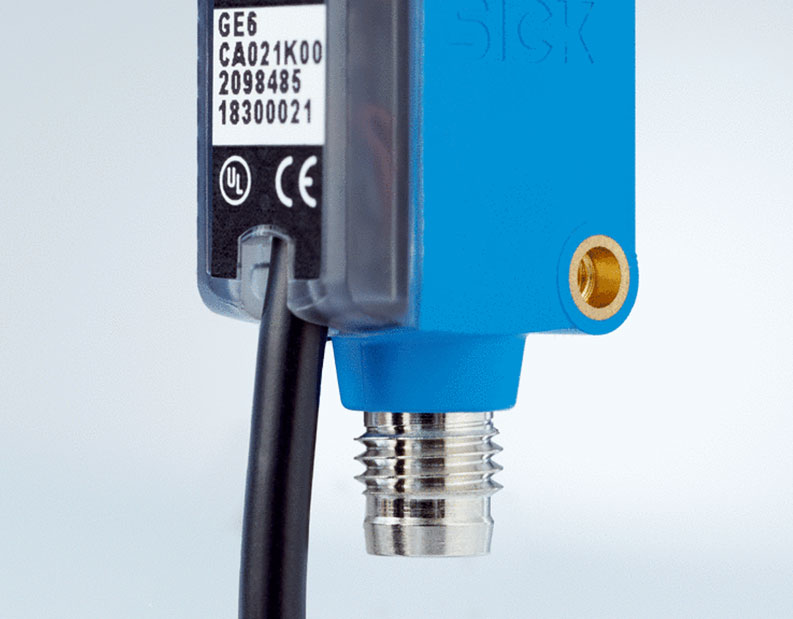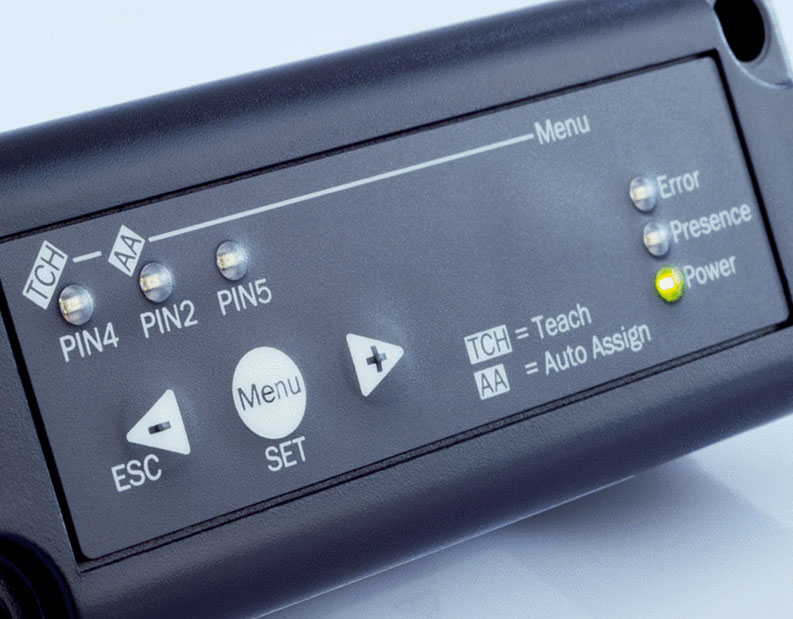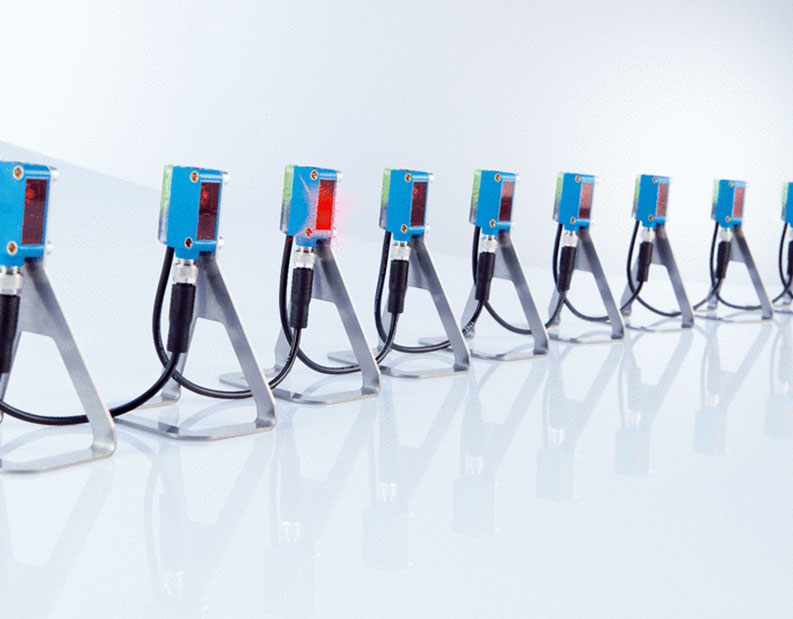 The flexible and efficient detection system in one chain.
The FlexChain is a flexibly configurable light grid thanks to the sequential connection of several sensors. There is no need for long connection cables or complex wiring.

By pressing a button on the FlexChain Host, the sensors can be addressed and taught-in automatically, meaning the system is immediately ready for use. Different sensor technologies can be combined and freely arranged: Through-beam photoelectric sensors, photoelectric sensors. The raw sensor data is evaluated via the FlexChain Host with integrated logic modules or forwarded directly via IO-Link, CANopen, RS-485 or I/O signals. Detailed diagnostic information ensures optimum process stability and measurement certainty during operation.

Features
Ultra-simple wiring for up to 60 sensors;
Sequential cycling prevents mutual interference;
Free arrangement of various sensor technologies;
Sensors available in different lengths of cable;
Sensor data evaluation in the system or direct transmission of raw data;
Process stability thanks to diagnostic function.
Advantages
Flexibly expandable light grid system: Up to 60 sensors can be cascaded and controlled centrally via the FlexChain Host;
Ready for operation immediately: The sensors are identified and taught in at the push of a button;
Optimum measurement certainty thanks to sequential sensor cycling without mutual interference;
Highly flexible positioning of through-beam photoelectric sensors, photoelectric retro-reflective sensors and photoelectric proximity sensors at any distances or in any positions;
High process stability thanks to extensive diagnostic function;
High flexibility due to logic configuration in the Host and the IO-Link, CANopen and RS-485 interface variants.
Industries
Storage and conveyor;
Access control.
F.Fonseca is the representative of SICK in Portugal.