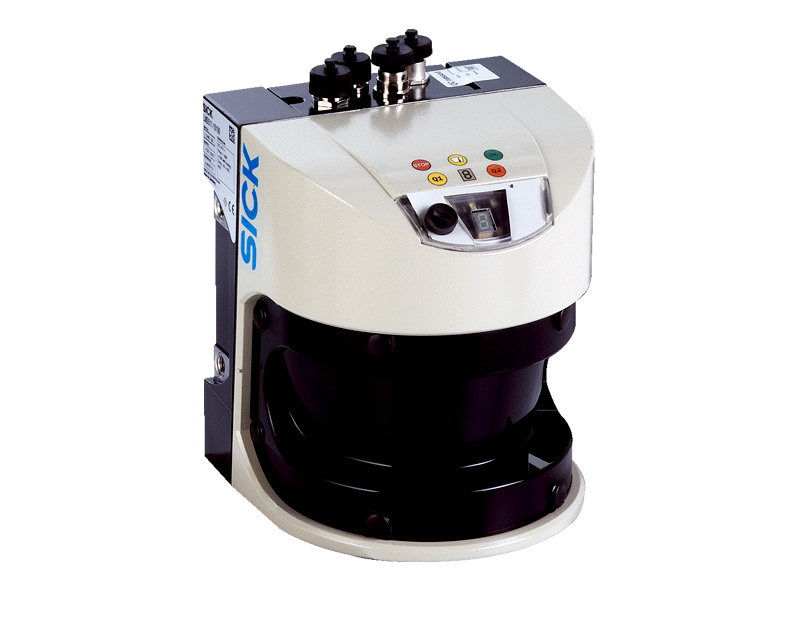 Non-contact and maintenance-free measurement of volume flow.
The Bulkscan® LMS511 uses time-of-flight laser technology to provide non-contact volume flow measurements on conveyor belts. No matter what kind of bulk materials are involved or how bad weather conditions are, the multi-echo technology allows the Bulkscan® LMS511 sensor, from Sick, to generate a reliable volume flow signal using the laser's time of flight and the belt speed.

Aside from calculating total quantities and mass flow, the Bulkscan® LMS511 sensor can monitor the operation of the conveyor belt without coming into physical contact with it and promptly gives warning of any belt slippage. The integrated bulk materials center-of-gravity calculator will detect uneven loading and avoid excessive belt wear. The rugged industrial housing is ideal for extreme operating conditions. An integrated heater also ensures safe operation at low ambient temperatures. Discrete signals as well as Ethernet TCP/IP can be used to connect the measuring system to a host communication system.
Features
Non-contact measurement of volume and mass flow of bulk materials;
Laser pulses with high angular resolution ensure outstanding image resolution;
5-echo pulse evaluation produces highly reliable measurements;
Non-contact belt monitoring;
Integrated center-of-gravity calculator;
Rugged design for harsh ambient conditions;
Integrated heater allows measurement even at low temperatures;
Compact housing with IP67 enclosure rating.
Advantages
Maximizes conveyor throughput;
Reduces maintenance costs by preventing belt slippage;
Increases the conveyor belt's service life;
Reduces loading time;
Increases efficiency by optimizing belt capacity;
Simple installation;
Low maintenance costs;
Offers savings through minimized energy consumption.
Industries
Volume flow monitoring for raw materials in the food industry;
Monitoring transport systems for conveying coal or ore;
Loading systems and bagging equipment;
Measuring the ash produced in power stations;
Checking the loading of transport such as lorries, ships, railway trucks;
Measuring volume and mass in gravel plants and other operations in the construction industry.
F.Fonseca is the representative of the Sick in Portugal