Login
MyFFonseca
If you do not have an account MyFFonseca, please register and get access to exclusive content to registered users!
Create registry
Login
MyFFonseca
If you do not have an account MyFFonseca, please register and get access to exclusive content to registered users!
Create registry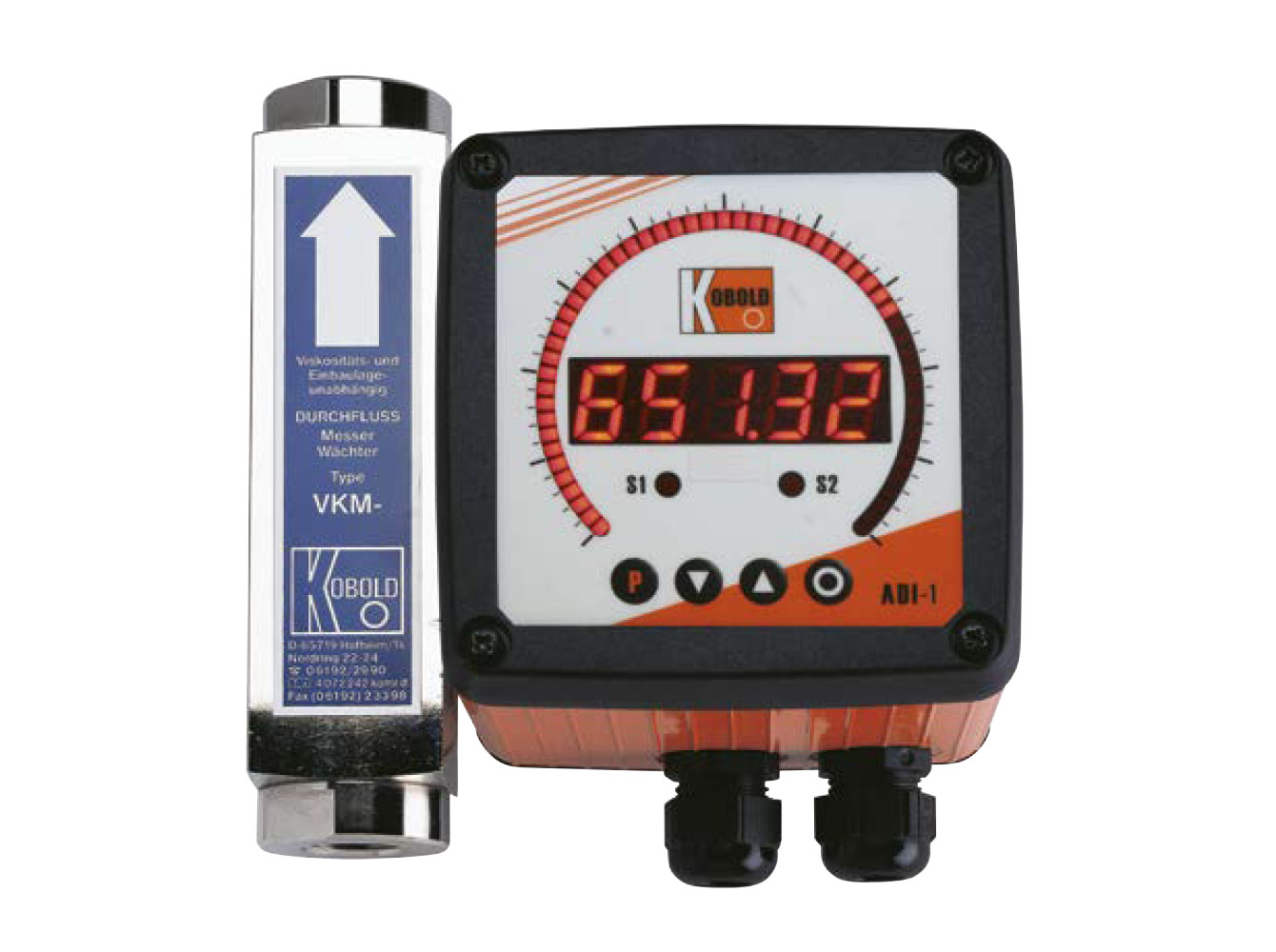 Process, Instrumentation & Environment
Viscosity compensated flow meter VKM – KOBOLD
The KOBOLD flowmeters and switches model VKM have a spring-loaded float, which slides within a cylindrical measuring tube and has an integral orifice which is believed to be unique. This and other design features mean that it has for the first time become possible to create a flowmeter and switch which fully compensates for viscosity and to a large extent for density even with very low flows.

The float of these patented devices contains a permanent magnet which actuates a potential free bistable reed contact mounted outside the flow thus ensuring hermetic separation between the medium and the electrical contact system. The contact is embedded within a height-adjustable plastic housing to prevent damage to the contacts by mechanical action or aggressive atmospheres.

As the medium enters the instrument the float rises. Once its magnetic field reaches the contact tips of the reed switch the contact closes. As the flow increases the float rises further until it reaches its stop. This prevents the float from going beyond the contact range of the magnetic operating tube, that is, the contact remains closed thus ensuring bistable switching.
Thanks to the virtually perfect viscosity compensation and good density compensation the flowmeters and switches of the latest generation are suitable both for water and highly visous oil, without having to change the scale and without readjustment. This constitutes an extremely important advance especially in the critical area of oil lubrication circuits where measurement and switching are necessary at changing media temperatures.
Features
Measuring / switching range: 0.01 - 0.07 ... 8 - 80 l/min liquid; 1 - 540 mm²/s viscosity;
Connection: G ¼ ...1, ¼ ...1" NPT female thread;
Material: brass, stainless steel;
pmax: 250 (brass), 350 bar (stainless steel);
tmax: 100°C;
Output: max. 2x contact, 1x analogue;
Power supply: 24 VAC/DC , 24 VDC ±20 %, max. 250 VAC;
Electrical connection: plug DIN EN 175301-803, cable;
Accuracy: ±4 % of full scale;
Option: block valve BVB;
Approval: cCSAus, ATEX, IECEx.
Advantages
Full viscosity compensation;
Suitable for both water and highly viscous oil without readjustment;
Hermetic separation between the medium and electrical contact system;
Embedded contact within a height-adjustable plastic housing prevents damage to the contacts;
Bistable switching.
Industries
Extruding plant;
Hydraulics;
Lubrication circuits;
Machine tools;
Oil lubrication circuits;
Paper-making machines;
Printing presses.
F.Fonseca is the representative of Kobold in Portugal.