Login
MyFFonseca
If you do not have an account MyFFonseca, please register and get access to exclusive content to registered users!
Create registry
Login
MyFFonseca
If you do not have an account MyFFonseca, please register and get access to exclusive content to registered users!
Create registry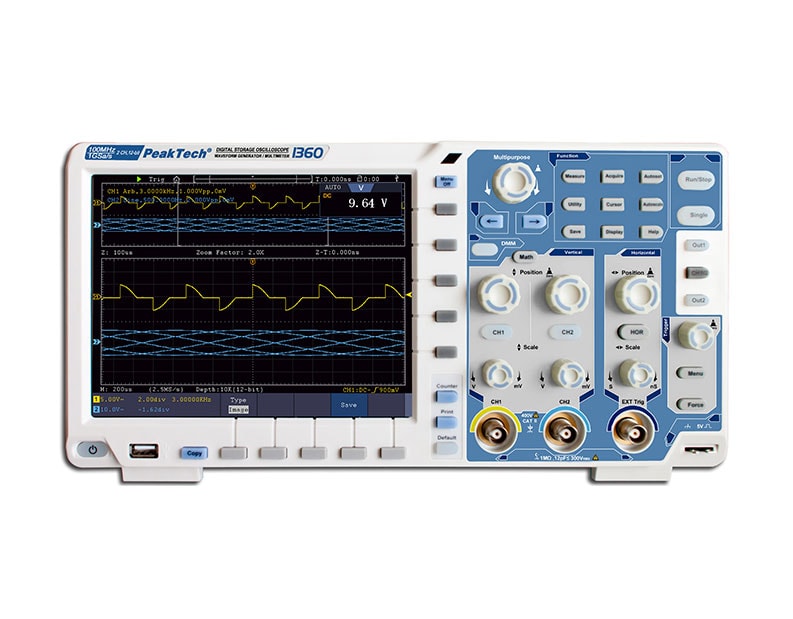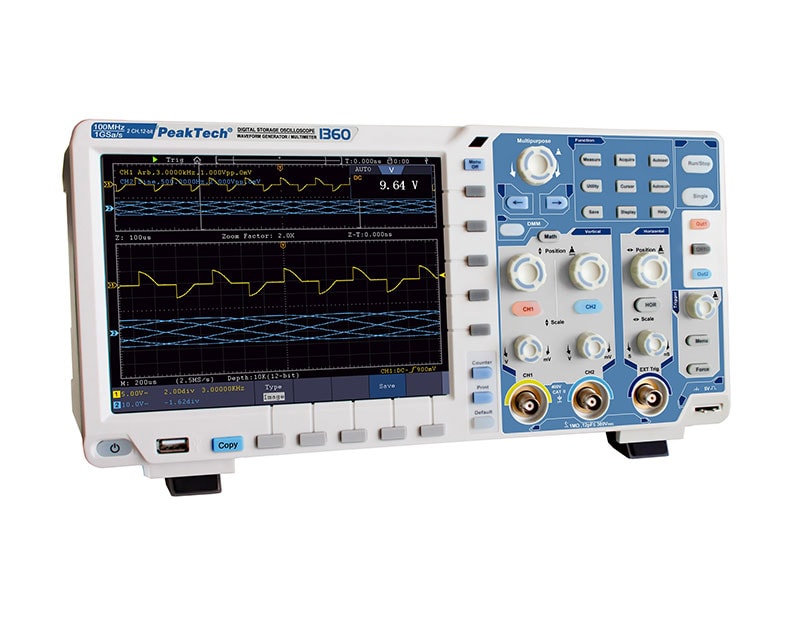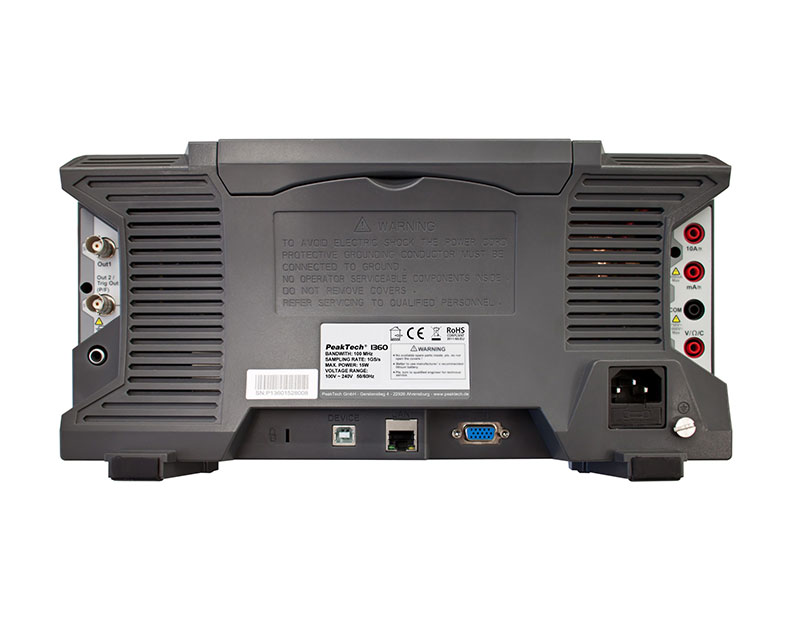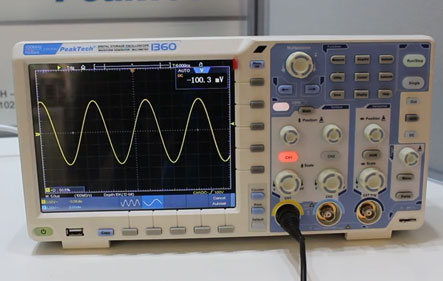 Process, Instrumentation & Environment
Digital multifunction oscilloscope P 1360 - PeakTech«
This newly developed and innovative digital storage oscilloscope offers cutting-edge technology and performance, and multi-functionality for different user groups from the electronics service, development or industrial sector.

Also the slim case design at only 9 cm overall depth of the device and the intuitive operability while delivering excellent image display on the highresolution Touchscreen TFT-display should be highlighted;
In addition to the 2-channel oscilloscope a full digital multimeter with voltage, current, resistance and capacitance measuring range is integrated in the device. Additionally arbitrary waveforms can be outputted with the integrated 25MHz waveform generator.

Features
20 cm (8 ") TFT Touchscreen display with 800x600 pixels;
100 MHz bandwidth oscilloscope;
Vertical resolution 12-bits;
Windows software and Android App download;
File Manager for internal and external storage;
Memory length of 40 million points;
Autoset and Auto Scale function;
Automatic measurement modes and FFT function;
3 3/4 digit digital multimeter;
1-channel 25MHz arbitrary waveform generator;
USB, W-LAN, LAN and VGA interfaces.
Advantages
The unit benefits from a clean and fast waveform display thanks to its used 12-bit technology which can be represented by its fast waveform update rate and accurate detection of even the smallest error and variations in waveform display;
Furthermore, this device has a LAN interface for integration into networks and a USB interface for direct data transfer to the user's PC. Measurement data can also be saved directly to a USB storage device or to the internal memory with menu-controlled file manager. You can also connect an external video monitor or display over the integrated VGA port, so the display size can be increased for a better visibility;
About wireless LAN, the device can either be integrated into the existing network or the oscilloscope creates a private network that your Android device found and can be Connected. can be queried in real time over the phone or tablet then the oscilloscope and the generator function.
Industries
It can be used by any engineer or technician that needs to work with electronics.
F.Fonseca is the distributor of PeakTech®
in Portugal.