Login
MyFFonseca
If you do not have an account MyFFonseca, please register and get access to exclusive content to registered users!
Create registry
Login
MyFFonseca
If you do not have an account MyFFonseca, please register and get access to exclusive content to registered users!
Create registry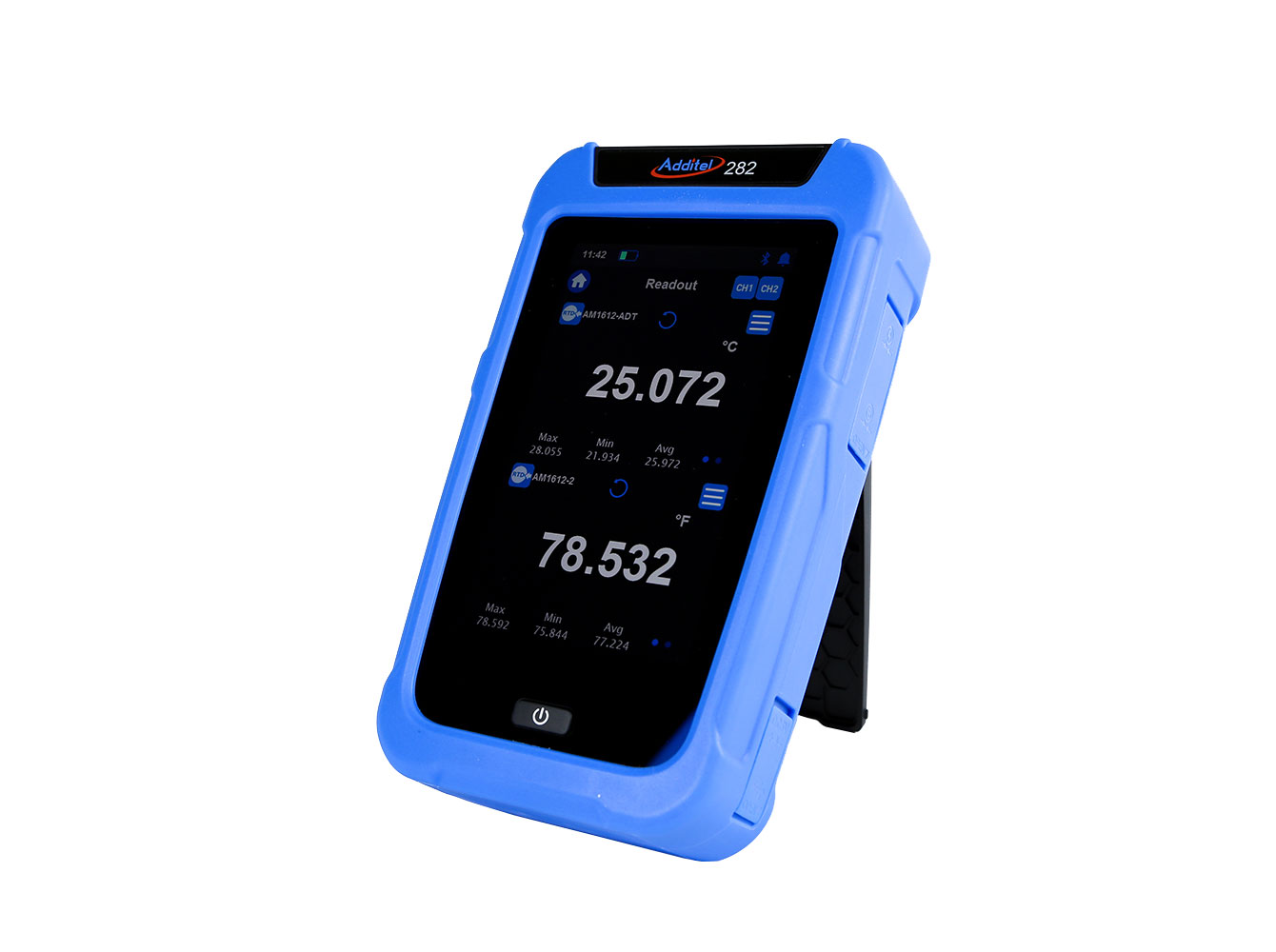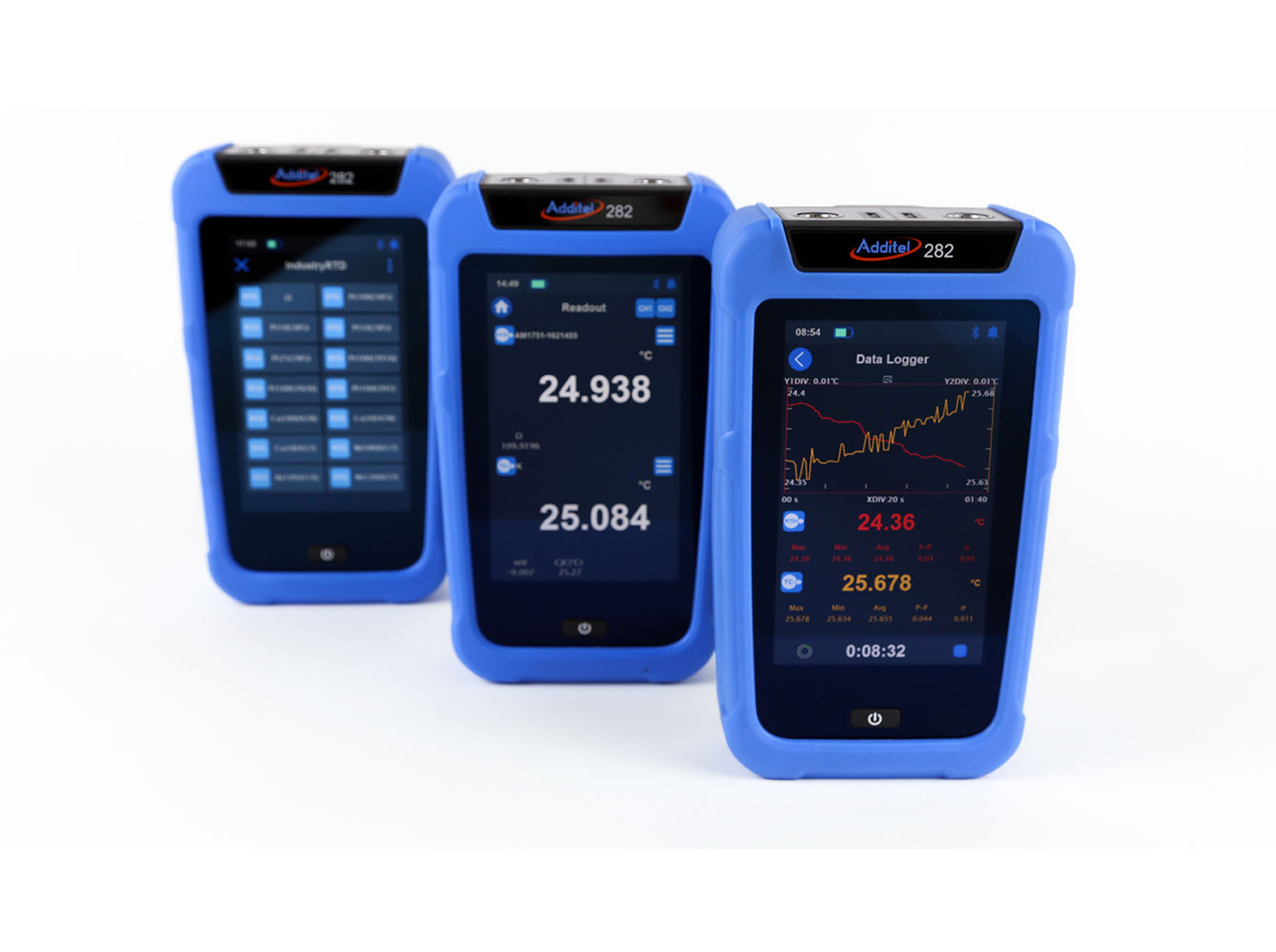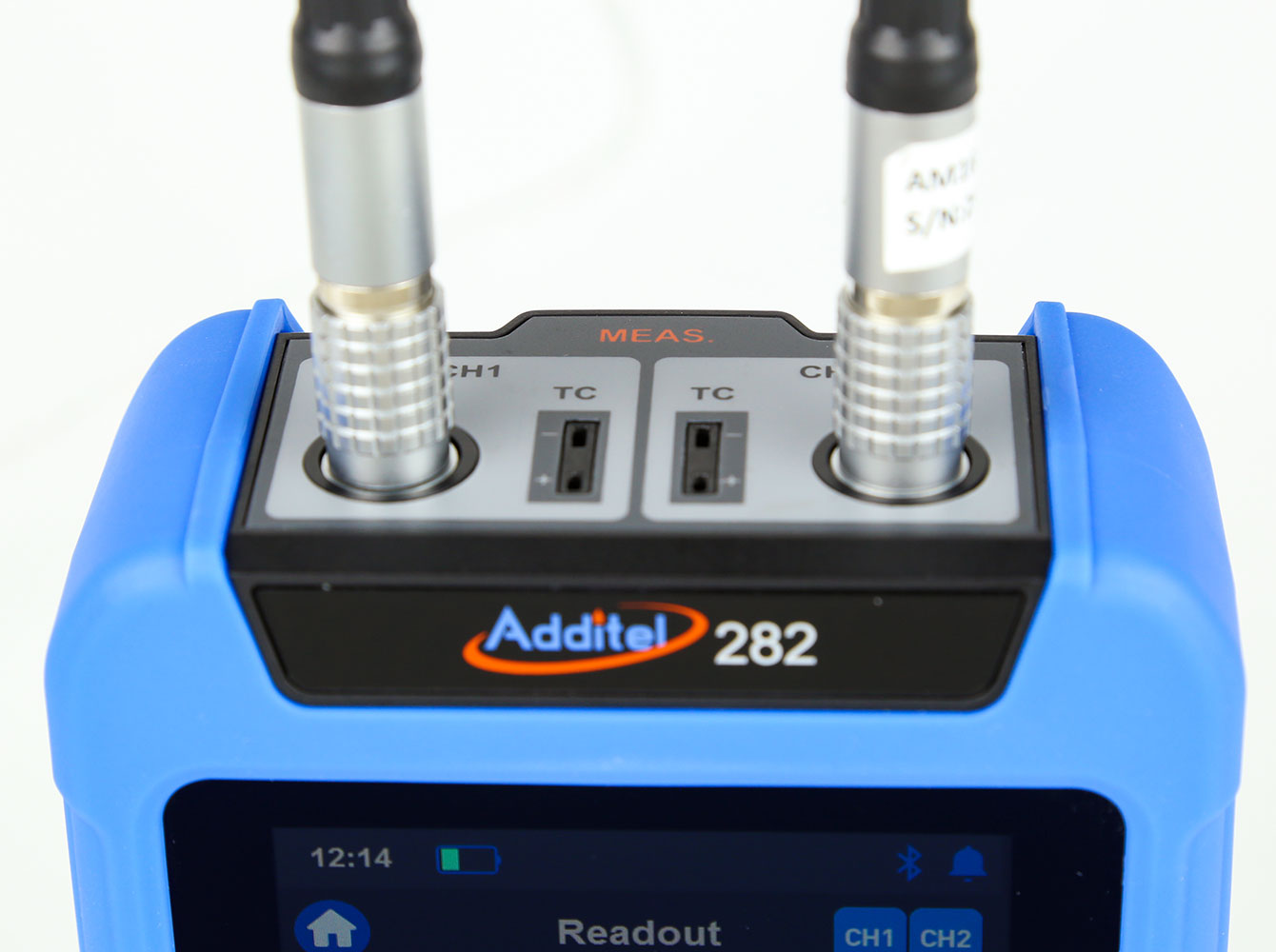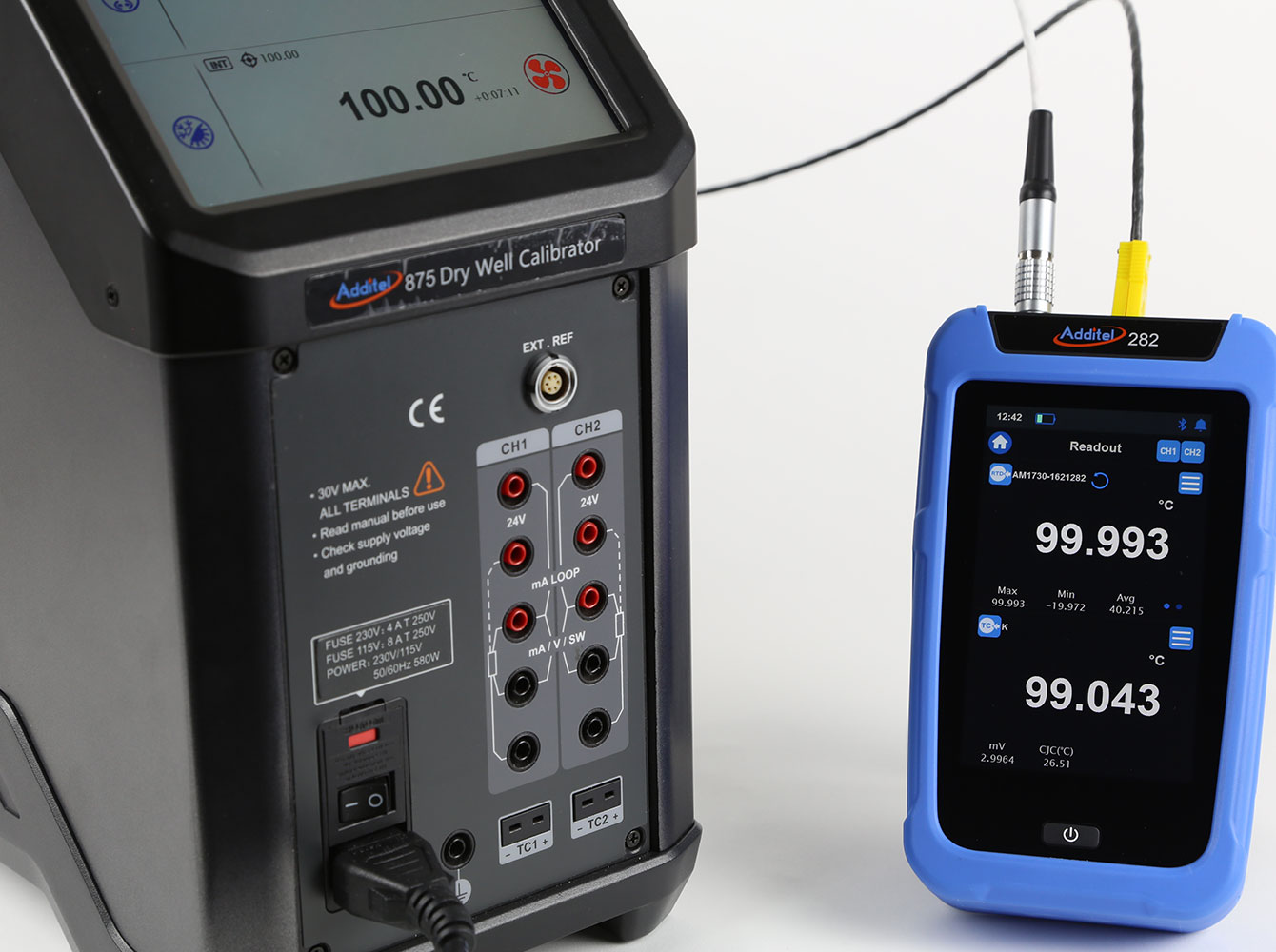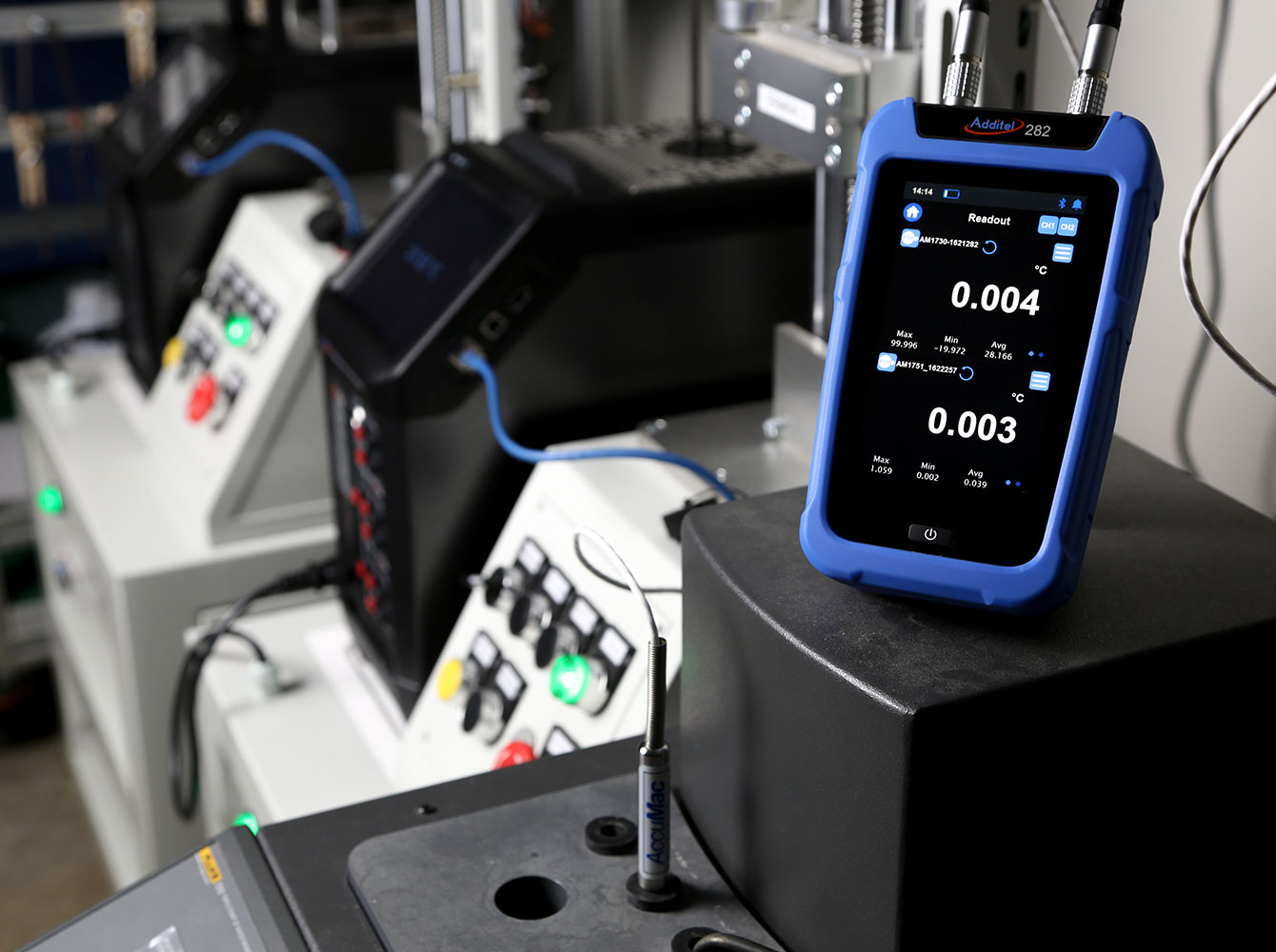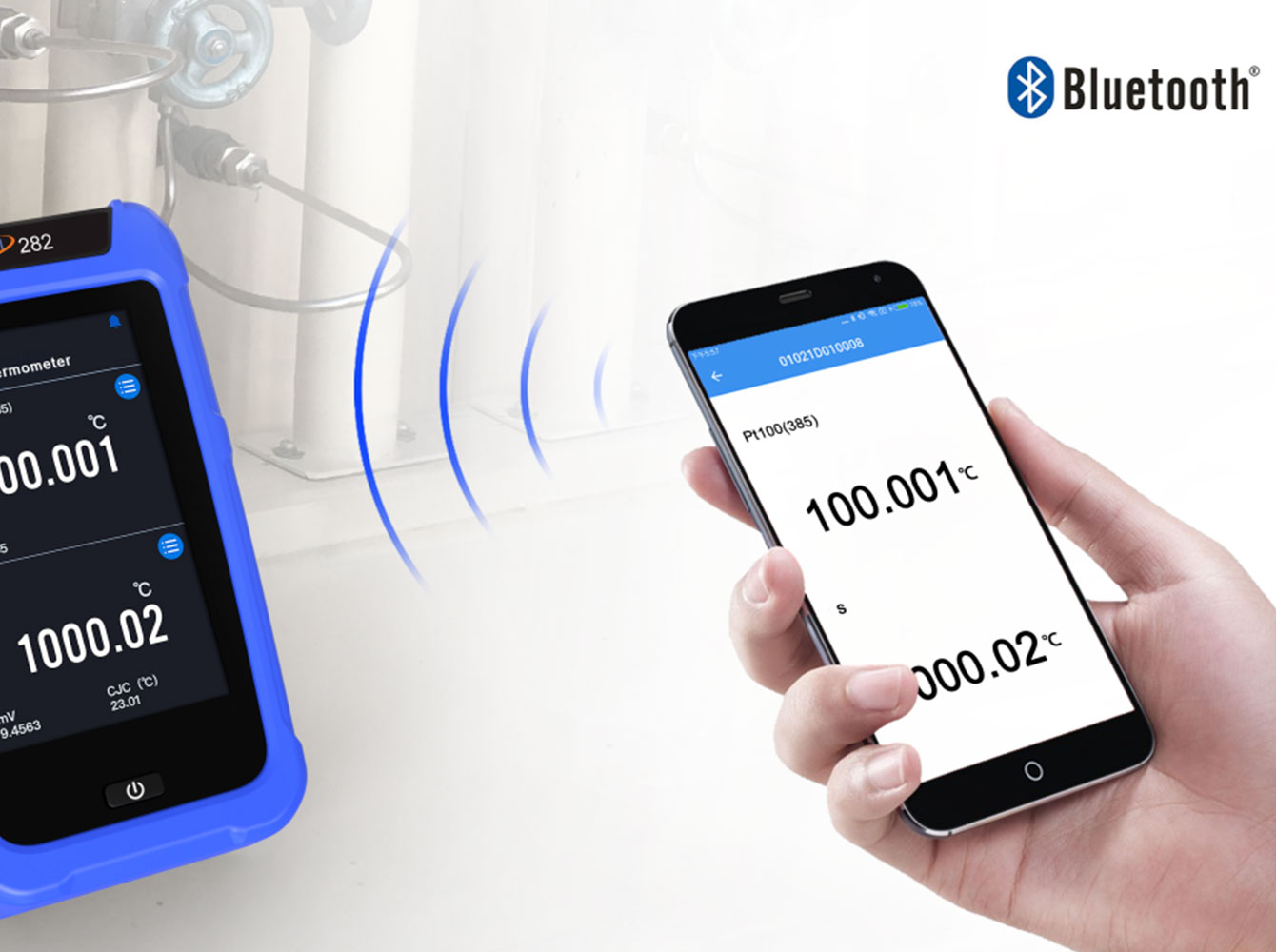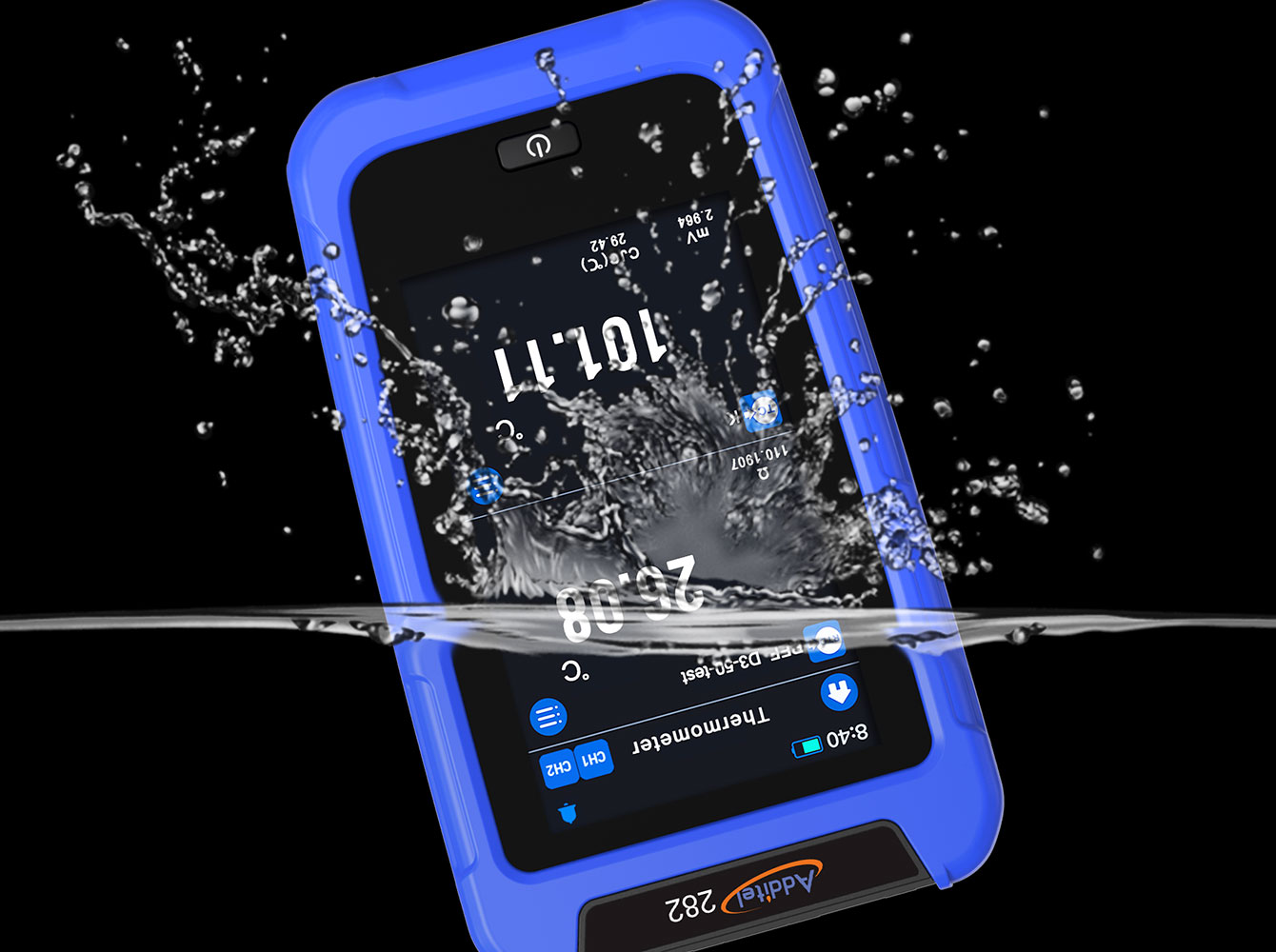 Process, Instrumentation & Environment
Dual-channel reference thermometer ADT282 - Additel
Additel's ADT282 reference thermometer readout delivers the best possible accuracies and features in the palm of your hand!

With precision capability on par with laboratory thermometers, the ADT282 is capable of handling the most demanding measurements. The dual-channel analog design makes it easy to compare ultra-accurate measurements and meets all your temperature measurement needs.
The easy-to-use touch screen makes navigating between menus very fast, providing a very pleasant user experience. Lemo-style smart plugs ensure that all calibration information for your probes is always available.

The ADT282 supports stability and uniformity in liquid bath calibrators, dry-well calibrators and thermocouple calibration ovens. Highly accurate dual channels support deviation and uniformity studies and are considered a standard with high temperature reading measurement resolution.
The thermometer's dual inputs support a multitude of resistive sensors (RTD's) as well as thermocouples. Both channels can be displayed simultaneously, which allows for comparison measurements and a host of other statistical analysis features. Differential measurement selection for T1-T2 is easy.
The thermometer uses ratio measurement technology to achieve unrivalled performance in stability and drift. To ensure a very small coefficient of temperature variation and reliable long-term stability, the ADT 282 uses current reversal techniques to cancel out EMF effects and a ratio technology to cancel the displacement of the A/D converter, so far it hasn't been available on portable equipment!
To improve the user experience and speed, a one-touch option was designed to direct users to a central control panel, whose functions include date, battery status, screen lock, Bluetooth, sounds, Snapshot and intelligent diagnosis.
Standard Bluetooth communication allows remote viewing of the ADT282 display on your mobile device via Additel's Mobile Link application, up to 20mt away.
The powerful data logging application allows sensors to be in-process tested using the ADT282, maintaining parameter records, trend curves, partial observation curves, statistical data visualization and more, thanks to the 8GB memory capability for help in these applications.
The extensive internal library of sensors includes ITS-90, CVD, standard TC, 13 types of RTD's and 15 types of thermocouples and also allows for customization of sensors. The user can edit the coefficients according to the ITS-90 and CVD formulas and the R0 parameter of the RTD's. The library supports input of coefficients for standard thermocouple types.
The ADT282 reference thermometer helps simplify metrology and will quickly become your tool of choice for temperature measurements.
Features
Dual measurement channels;
Input for RTD's and thermocouples;
Smart probes connection plugs;
Large tactile display;
Differential measurement technology;
Bluetooth and USB communication;
Internal sensor library;
Data logger;
IP67;
Rechargeable lithium battery.
Advantages
Accuracy at the reference level;
Fast and secure access to standard calibration information;
Comparison of temperature readings;
Coefficients configuration;
Access to extensive sensor information;
Robust construction.
Industries
Calibration laboratories;
Industrial maintenance;
Quality and industry.
F.Fonseca is the representative of Additel in Portugal.