Process, Instrumentation & Environment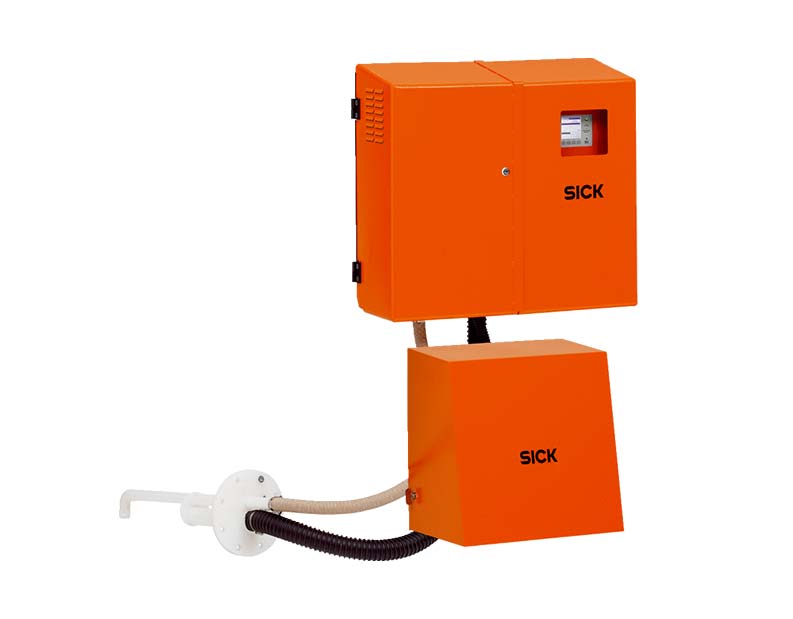 Reliable dust measurement in wet gases.

The FWE200DH dust measuring device is designed to continuously measure dust concentrations in wet flue gas. The gas is extracted via a sampling probe and heated above dew point. Droplets in the gas are vaporized, making it impossible for them to falsify the measurement results. The highly sensitive scattered light measurement principle enables even very low dust concentrations to be measured.

The FWE200DH meets the requirements of EN 14181 and EN 15267.

Features
For very low to medium dust concentrations;
Gas sampling and return combined in one probe;
Contamination check;
Automatic monitoring of zero and reference point;
Easy parameterization and convenient operation – optionally via supplemental remote unit;
Integrated system diagnostics for early detection of maintenance requirements.
Advantages
Reliable and approved dust measurement in wet gas;
Efficient operation due to very few expendable items and very low installation requirements;
Low-maintenance thanks to the absence of moving parts coming into contact with aggressive gas;
Compact design for installation directly on the duct;
Simple commissioning directly at the measuring site due to automatic measuring range adjustment;
Very long-life cycle due to compact design.
Industries
Monitoring of wet gas scrubbing facilities;
Measurement in saturated gas downstream of desulfurization plants;
Determination of dust concentrations in wet exhaust air and in technological processes.
F.Fonseca is the representative of Sick in Portugal.