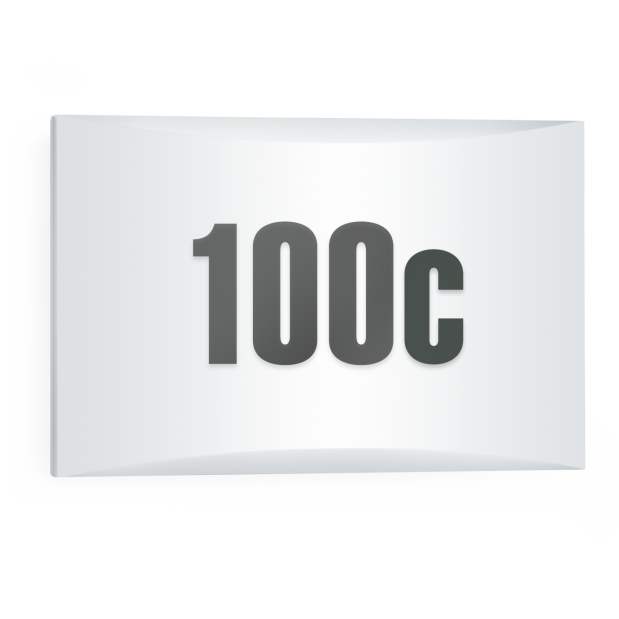 Light where it's dark. All automatically.
Slim and versatile. LED, naturally. Steinel outdoor light LN 1 LED for permanently illuminating all sides of the building at night. 4,5 W Steinel LED lighting system, 350 lm, light comes ON automatically at dusk, including adhesive house numbers, impact-resistant material (to IK 07).

So as not to leave you standing in the dark any more, we've developed an LED light with integrated photo-cell controller. The LN 1 LED combines exceptional design with intelligent technology and is ideal for permanent night-time illumination anywhere around the home. Where and how you install the light is left to your imagination. We have designed it so that it can be installed either horizontally or vertically on the wall or ceiling - and always with effortless ease. Complete with adhesive house numbers.
Features
LN1 LED
649715
---
Dimensions (H x W x D)
195 x 300 x 53 mm
---
Power supply
220 – 240 V, 50/60 Hz
---
Sensor type
photo-cell controller
---
Output
4.5 W
---
Luminous flux
350 lm
---
Colour temperature
3000 K / SDCM 3
---
Colour rendering
Ra ≥ 80
---
LED life expectancy
50,000 h (L70B10 to LM80)
---
Twilight setting
5 – 200 lx
---
IP rating /Protection class /Impact resistance
IP54 /II /IK07
---
Material
UV-resistant plastic
---
Sheet of self-adhesive numbers
included
---
Advantages
Safety, convenience and energy saving because light comes 'ON' automatically;
Steinel multi-lens technology for all-round detection without blind spots;
High number of switching zones for reliable coverage;
Fast installation;
Attractive design.
Applications
Entrance of buildings and dwellings;
Facades;
Garages;
Parking spaces.
F.Fonseca is the representative of Steinel in Portugal.