Login
MyFFonseca
If you do not have an account MyFFonseca, please register and get access to exclusive content to registered users!
Create registry
Login
MyFFonseca
If you do not have an account MyFFonseca, please register and get access to exclusive content to registered users!
Create registry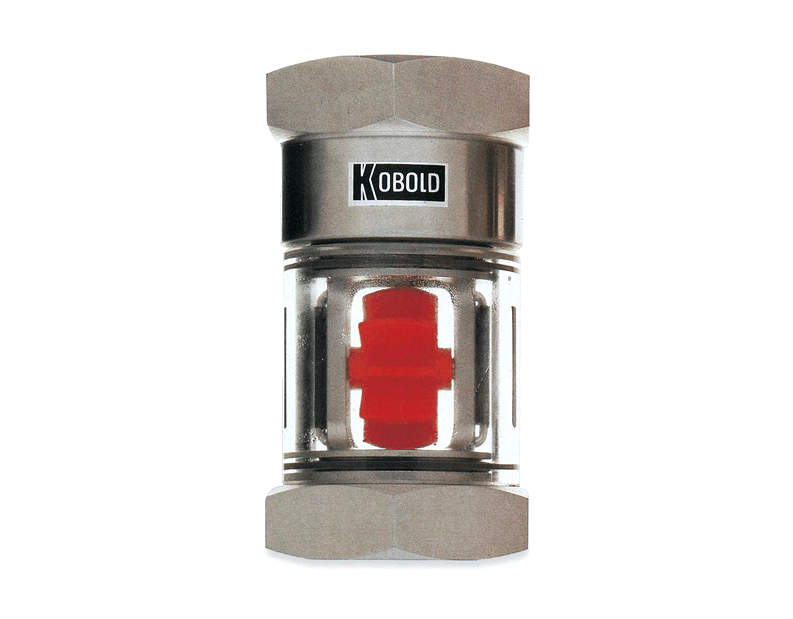 Industrial Automation
Flow indicators for liquids DAA – Kobold
To check the flow processes in pipeline systems and for insight into the interior of process pipes, many flow indicators are used in which the flowing medium sets a rotor turning and thus to a large extent visibly signals a flow. The particular thing with the special version Type DAA is that the rotor is housed in a glass cylinder.

This version ensures a functional flow check from two points of view. On the one hand its construction as a visible cylinder gives a relatively large and thus easily observed field of observation; in addition the rotary movement of the PTFE rotor permits reliable monitoring of cloudy or dark media due to its noticeably bright colouring. This type of device is already widely used and has proven itself in industrial use thanks to its functional reliability.
Thanks to an interesting auxiliary device however, the DAA flow indicator deserves particular attention. Due to the integration of two wiper elements there has been success here for the first time in combining a flow indicator with a device which allows the equipment to be cleaned during operation. Here the sight tube is rotated so that the wiper elements concentrate the dirt into two narrow strips on the interior of the glass. From there it is taken away effortlessly by the flow. For this purpose the borosilicate glass tube is fitted with O-rings which slide easily, so that the cleaning of the unit can be carried out by hand even under full operating pressure.
The
Kobold
flow
indicator with integral cleaning device
can be used in any position for checking the flow of liquids. A choice of units is offered with connection dimensions G ¼ " to G 1 ½ ", with which flow rates of e.g. 0.4 l/min up to 100 l/min H2O can be reliably checked. Along with the standard housing version in brass, the units are also offered in a resistant stainless-steel version for aggressive media. If the rotor is unwanted for particular applications e.g. for increases in flow rate, the unit is also available with just a sight glass with cleaning device. The type
DAA
flow indicators are usable for operating pressures up to PN 16 at temperatures up to 100° C.
Features
Indicating range: 0,4 - 4 L/min ... 8 - 100 L/min water;
Connection: G ¼...G1 ½ female, ¼...1 ½ NPT;
Material: brass, st. st.;
Max. pressure: 16 bar;
Max. temperature: 100 °C;
Viscosity: 1 - 150 mm²/s.
Advantages
Simple maintenance, save you both fuss and downtime;
Universal mounting;
Transparent glass cylinder, with built-in self-cleaning mechanism;
Version for harsh environments.
Industries
All industries were there's the need to monitor liquid flows.
F.Fonseca is the representative of Kobold in Portugal.