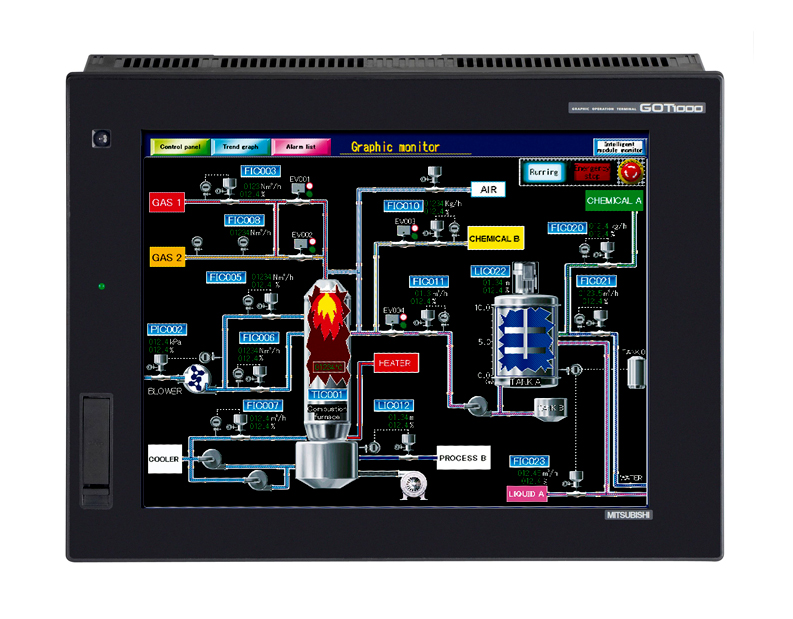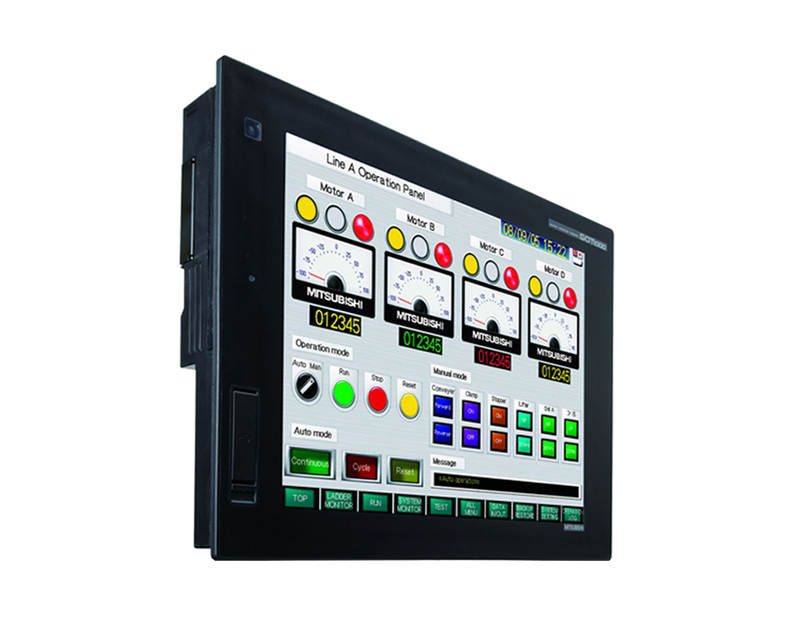 With a stylish full-flat display, the GT16 series is the leader in the family of Graphic Operation Terminals of Mitsubishi (GOT). Equipped with a variety of communications and multimedia features, the GT16 HMI defines what should be tomorrow.

The GT16 range offer a comprehensive set of resources within a single hardware package. Ideal for all stand-alone or networked solutions, the GT16 easily provides the visualization of machine-level applications, factory and company.

The GT16 integrates both multimedia and HMI functionality in a single platform capable of competing with the traditional PC solutions.
In addition to a elegant TFT display from 5.7 "to 15", the GT16 incorporates a variety of features and communication, provided on the front and rear faces of the display devices. USB and Ethernet devices, serial communication ports (RS232/RS422) and slot for compact flash memory are included in the GT16.
Features
Displays TFT 5.7", 8.4", 10.4", 12.1" and 15";
Communication: Ethernet, RS232, RS485/422, USB host, USB device;
4-drive connection;
Memory 15MB, external CF card.
Advantages
Data loging;
Backup/Restore;
VNC server;
Transparent mode;
Script, recipes, alarm, data logging;
MES interface;
Editor ladder.
Industries
All industry.
Ref. A0452211200221359/A0452211200221361/A0452211200221945/A0452211200237194
F.Fonseca is the representative of Mitsubishi Electric in Portugal.