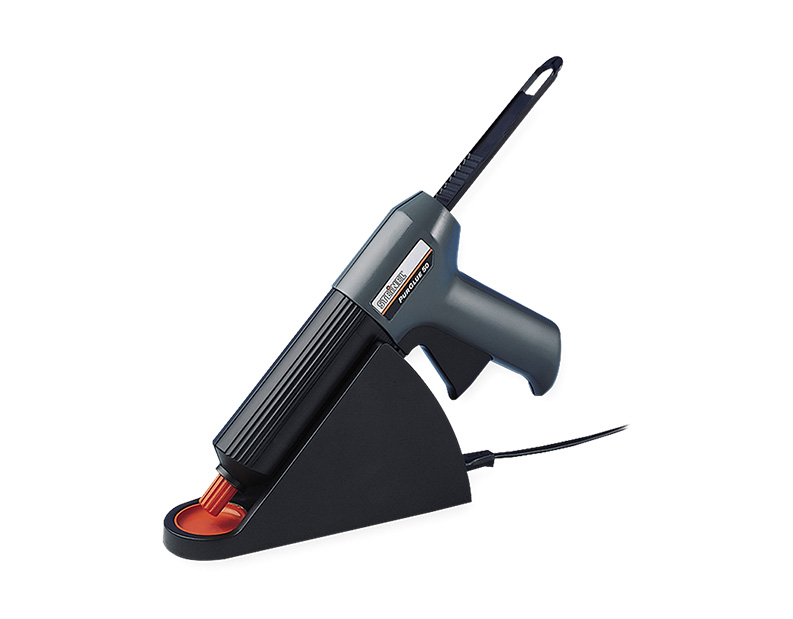 Nothing beats the work of true professionals because they know what matters. Like Steinel hot air guns and hot-melt glue guns: Powerful and accurate, versatile and robust. Steinel perfected them for use in industry and the trades. There´s nothing more professional.
Utimate bonding strength to meet exacting demands.
Glueing is seen as the joining method of the future.
Steinel has developed a bonding system
that meets the most exacting of demands in industry and the trades. The innovative,
PUR
(polyurethane) based hot-melt adhesive system combines the advantages of hotmelt glues with the benefits of reaction adhesives and provides a high-strength bond between virtually any materials.
Advatages
Bonds ceramics, marble, metal, glass, wood, leather, textiles, and various plastics;
High immediate initial bond strength;
High load-bearing final bond strength;
Lower application temperature than conventional hot-melt adhesives – kind to sensitive materials;
High heat resistance, thermally stable from -40° C to 100° C;
Bond can be separated by applying heat (130° C) from a hot air tool without leaving residue;
Weatherproof;
Suitable for use indoors and outdoors as well as in damp environments.
Industries
Universally applicable;
Sticks paper, cardboard, wood, leather, ceramics, glass, metal or plastic.
F.Fonseca is the representative of Steinel in Portugal.