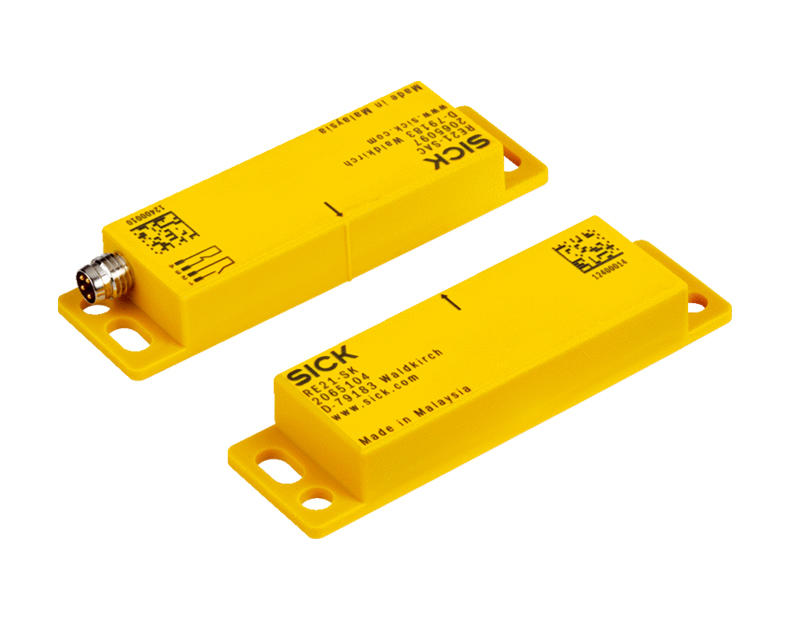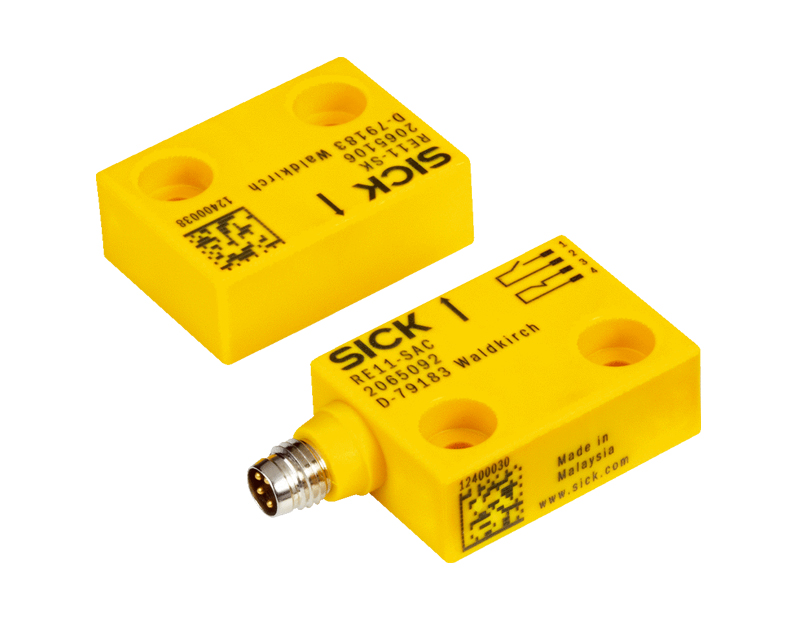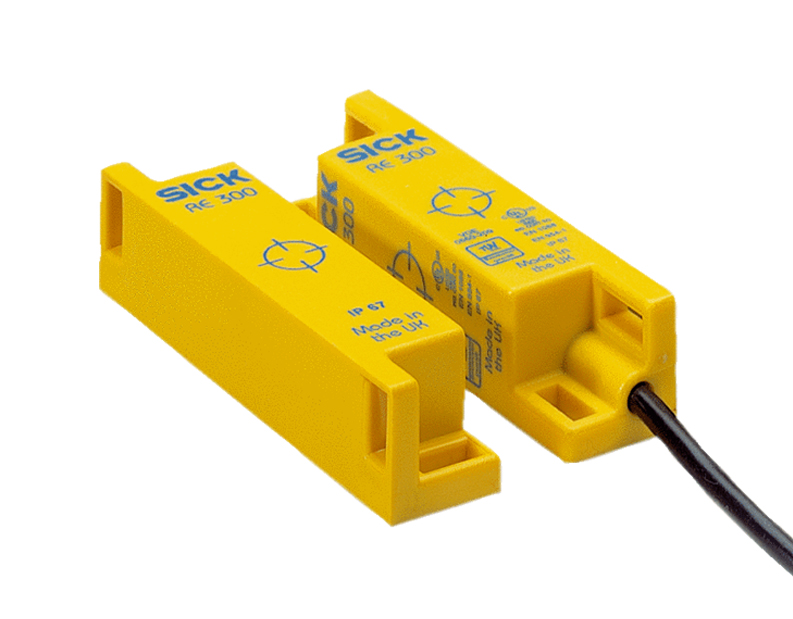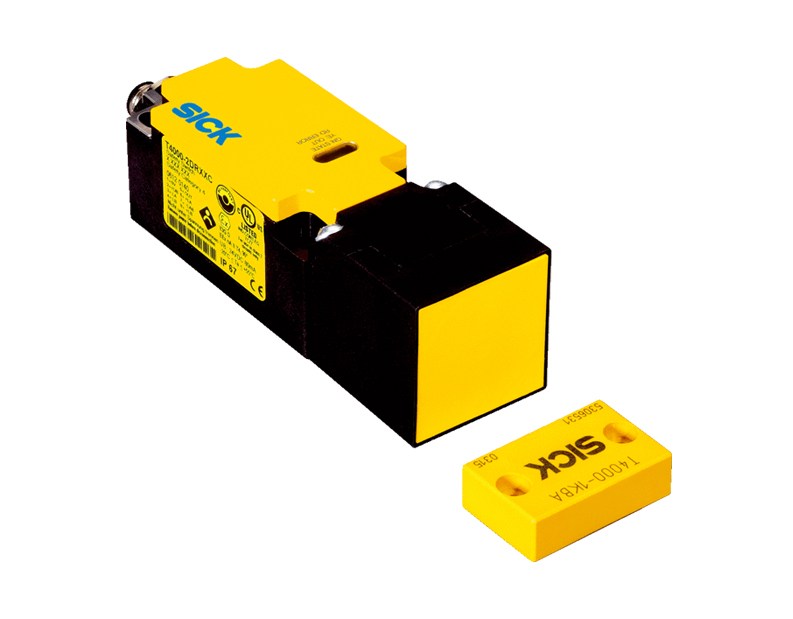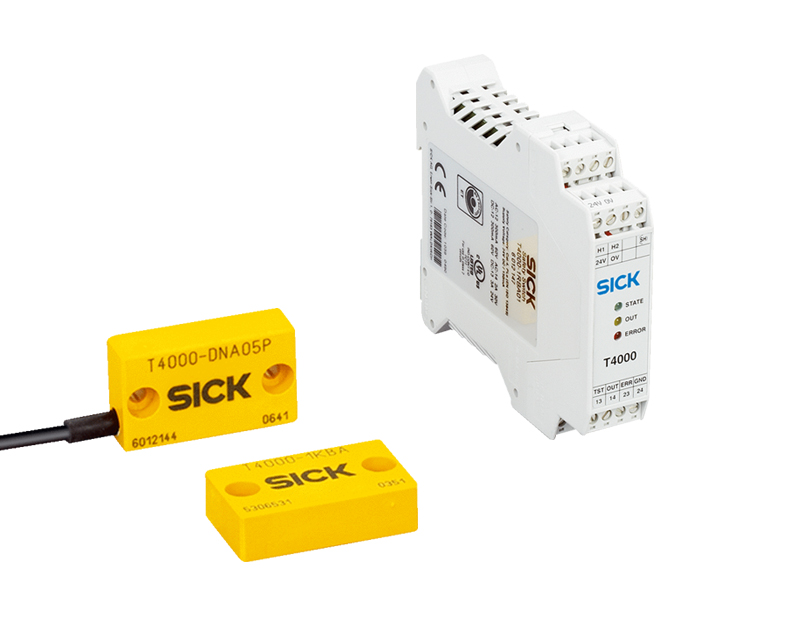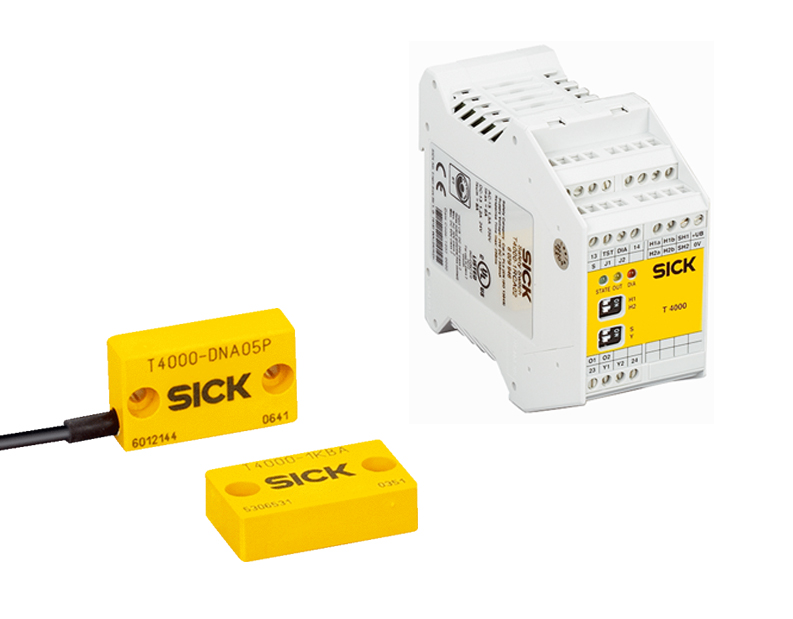 Stricter safety regulations and the need for tamper-proof safety at work make modern safety switches indispensable in machine building. Non-contact safety switches from Sick can be used for the safe monitoring of movable guards as well as for position monitoring.

The choice among three operating principles (magnetic, transponder and inductive) and different designs allow the selection of the solution that best fits the application requirements and the one that is most efficient.

Magnetic safety switches:
The use of magnetic safety switches is an advantage in areas with high contamination or strict hygiene regulations. In applications where precise guiding of the protective device is difficult, magnetic safety switches from Sick are the right choice.
Transponder safety switches:
Transponder safety switches are used in applications which require a protection against tampering. The saved actuator code is the same as the safety switch code, ensuring protection against tampering. Transponder safety switches also have a high response range, this offers advantages during installation and increases the availability during machine's life.
Inductive safety switches:
Inductive safety switches are used for non-contact and wear-free position detection. They do not require a special counterpart but detect metal such as VA or ST37. In comparison with electro-mechanical position switches, inductive safety switches have a wide response range and are therefore not affected by mounting tolerances, which simplifies installation and adjustment.
Features
Wide range of formats;
Models with integrated safety outputs (OSSD);
Models with status display LED.
Advantages
Non-contact detection;
Technology against tampering (transponder);
Cascadable models.
Industries
All industries.
Ref.
F.Fonseca is the representative of Sick in Portugal.