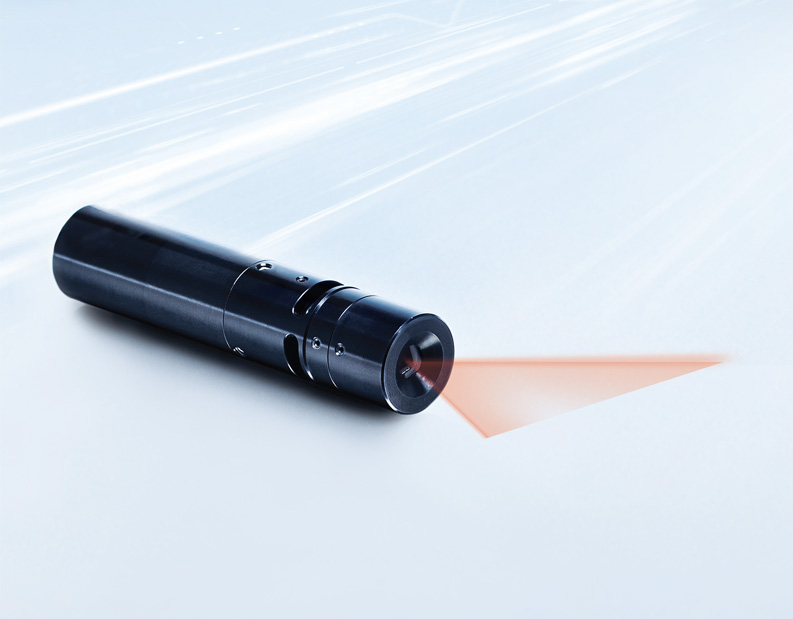 Machine vision technology gives machines the gift of sight, replacing or complementing manual inspection tasks by using digital cameras and image processing.
Among other technologies, 3D technology in particular is suitable for analyzing volume, shape or 3D position of objects, but also for detection of parts and defects that are low contrast, but have a detectable height difference, thus, enabling new applications.

Laser triangulation uses a laser line and a camera to collect height profiles across the object. The profiles are put together to create a 3D image while the object is moving.

Sick has the ideal solution for each application. From different wavelength, fan angle, output power or focus distance, Sick gives you the flexibility to choose the one that best suits your needs.
Features
Different lenses available;
Fanless lasers available;
Free focusable externally without removing any optics;
Each lens polished individually for it's laser;
High Pointing and Focus stability.
Advantages
A specific solution for each application;
Higher reliability;
Focusing without removing optics assures the laser stays clean;
Superior stability.
Industries
F.Fonseca is the representative of Sick in Portugal.