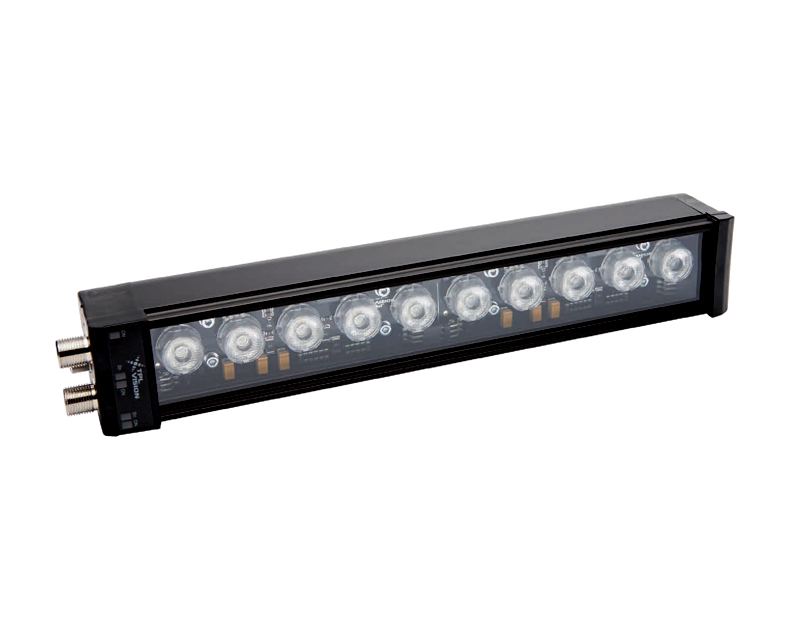 Easily get a better uniformity!
The EBAR Curve has been developed by TPL Vision so as to get illuminations that offer full homogeneity on the total surface, including on the edges.

Up to now, when you had to select a bar, you had to choose a product larger than the field of view (FoV). With the EBAR Curve, no need to spend time wondering what would be the right size. As the bar will light the entire surface, you can decide to get a bar with the same dimensions as the FoV. This can be very useful when the overall dimensions of the bar represent a major issue in the vision system.

Features
Curve Concept;
Rising time: 15µs;
From 30cm to 1m.
Advantages
3-year warranty;
Smaller bar length;
Surface homogeneously illuminated.
Industries
Ref. A15861092
F.Fonseca is the representative of TPL Vision in Portugal.