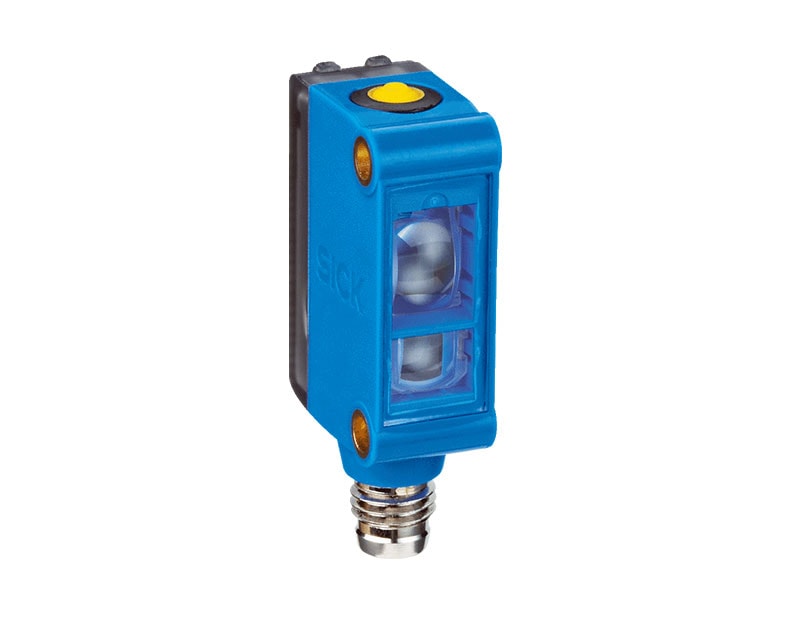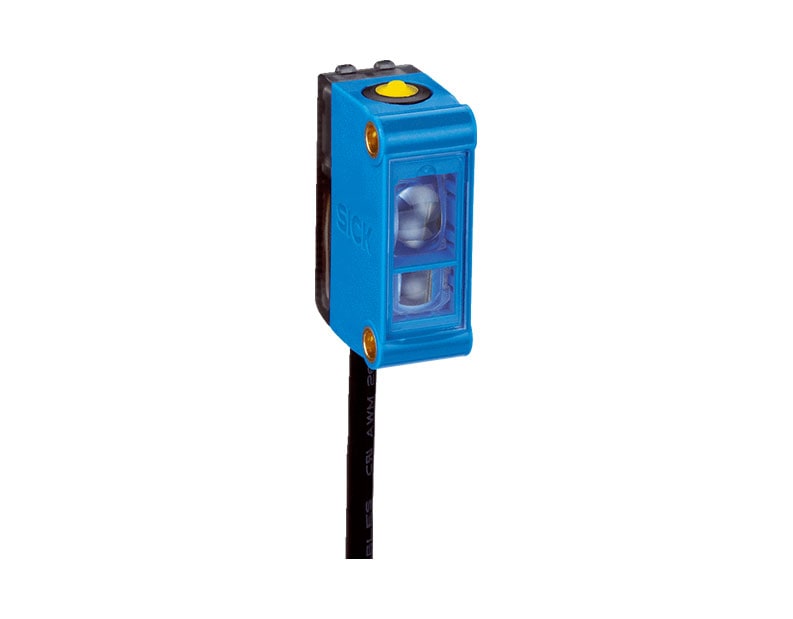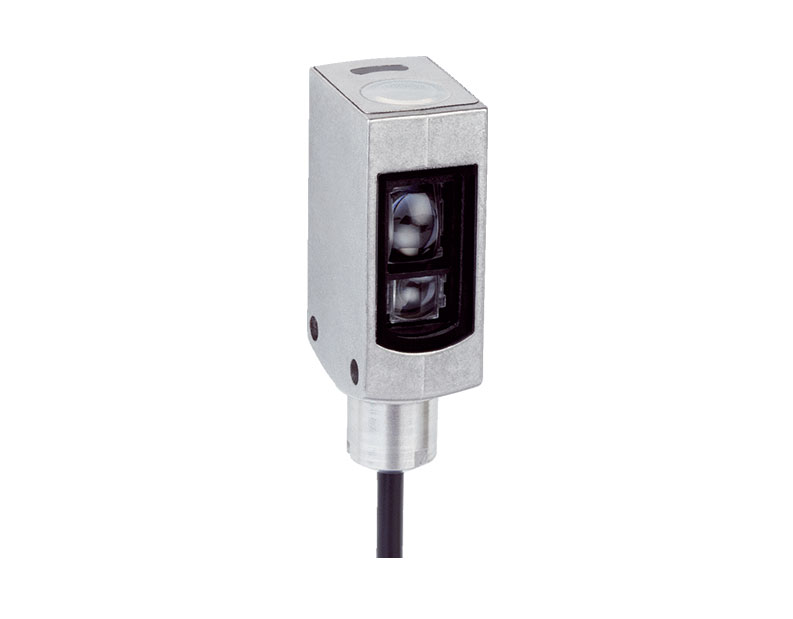 Top performance for universal, space-saving use in the packaging industry even under harsh conditions: The new KTM prime contrast sensor from Sick features a high grayscale resolution and is integrated into a small, tried-and-tested housing that is also available in stainless steel.

The optimized OES4 ASIC technology and a response time of 35 µs ensure reliable and accurate detection of contrast marks, even on glossy materials. The various teach-in methods (dynamic, static, and switching threshold near the marks) ensure greater flexibility during commissioning. The integrated IO-Link interface can be used to access the parameter settings. This speeds up and simplifies format changes. The KTM reliably detects marks even in conditions with weak contrast ratios and is therefore ideal for use in a wide range of applications, in the stainless-steel version, it can even be used in harsh environments during intensive cleaning.

Features
Small, tried-and-tested housing, also available in stainless steel;
High grayscale resolution;
Very large dynamic range means reliable detection of contrasts on glossy materials;
Static and dynamic teach-in in one variant;
Switching frequency: 15 kHz;
KTM Prime with IO-LInk functions.
Advantages
Small housing allows installation even where space is limited;
Powerful, fast contrast sensor ensures high machine throughput;
Three-color LED technology allows a reliable process, with contrast marks detected even in conditions with weak contrast ratios;
Good contrast resolution and a very large dynamic range ensure good detection performance on glossy materials, thus increasing the range of application possibilities;
Various teach-in methods enable more flexible commissioning;
Long service life, even in harsh environments, thanks to stainless steel housing, as a result, excellent system throughput and low spare parts costs;
Enhanced diagnostics and visualization of sensor parameters, as well as quick and easy format changes, since parameter settings can be downloaded via IO-Link.
Industries
Universal use in contrast detection applications:
Packaging industry;
Print mark detection on continuous materials for controlling the cutting process;
Positioning tubes;
Label alignment on bottles;
For print mark and contrast mark detection in harsh environments and during intensive cleaning, primarily in the packaging, food and beverage, and consumer goods industries.
F.Fonseca is the representative of Sick in Portugal.