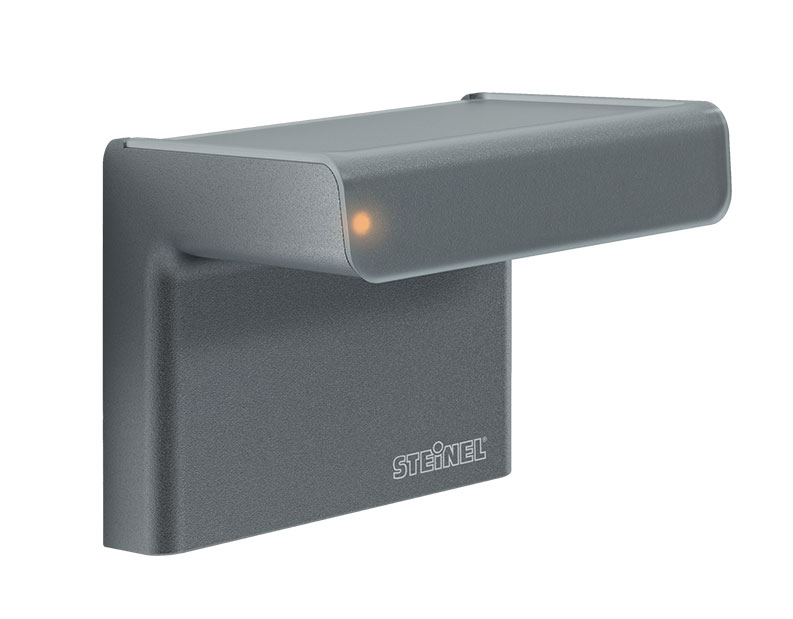 Makes all the difference outside. Precisely where you want it to. iHF 3D motion detector, ideal for facades, carports, parking areas and patios. 160° iHF-sensor with 7 m reach, 3D aerial technology, identifies and distinguishes between moving objects, no inadvertent triggering any more by small animals, very low or high temperatures. Detects everything equally well whichever direction it is approached from.


No omissions, no compromises, no errors. The iHF 3D is the perfect motion detector for outdoors. Whether on facades, carports, patios or car parks – the intelligent high-frequency sensor only switches light on when it's really needed. Firstly, because it can distinguish human movements from the movements made by bushes, small animals and rain. And secondly, because users can set the maximum detection radius of 7 metres in all three dimensions with absolute precision to suit their particular needs. And in any weather.
Features
iHF 3D, white
007577
---
iHF 3D, anthracite
007591
---
iHF 3D, black
007584
---
iHF 3D KNX, white
007607
---
iHF 3D KNX, anthracite
007621
---
iHF 3D KNX, black
007614
---
Dimensions (H x W x D)
120 x 117 x 120 mm
---
Power supply
220 –240 V, 50 / 60 Hz
---
Sensor technology
iHF (5.8 GHz with intelligent high-frequency technology)
---
Transmitter power
approx. 1 mW​​​​​​​
---
Where to use
outdoors​​​​​​​
---
Recommended installation height
2m
---
Output (resistive load, e.g. ordinary lamps)
max. 2000 W, 230 V​​​​​​​
---
Angle of coverage
160º
---
Reach
1 – 7 m max.​​​​​​​
---
Detection zone
can be adjusted on 3 axes​​​​​​​
---
Parallel-connected configurations
Yes
---
User-friendly setting
Teach-In (with optional remote control RC9)​​​​​​​
---
Twilight setting
2 – 2000 lx​​​​​​​
---
Time setting
10 sec – 30 min​​​​​​​
---
IP rating
IP54
---
Enclosure
UV-resistant plastic​​​​​​​
---
Accessory included
IR remote control RC9​​​​​​​
---
Advantages
Distinguishes between people and animals;
Adjustability of the 3 detection zones;
Thunderstorm-proof thanks to detection regardless of temperature;
Active system, 3D detection, identifies and distinguishes between moving objects.
Industries
Carports;
Parking areas;
Patios;
Facades.
F.Fonseca is the representative of Steinel in Portugal.