Process, Instrumentation & Environment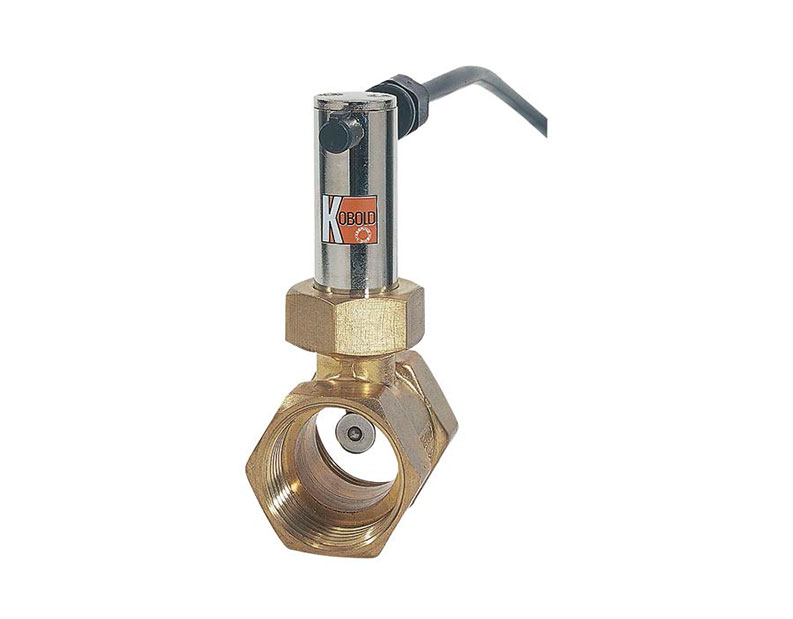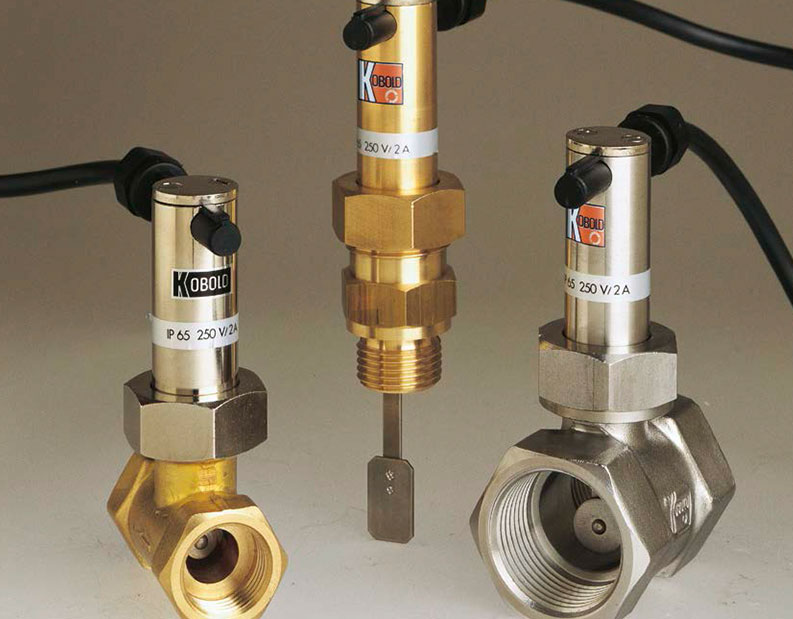 The Kobold flow monitor types PSE and PSR are simple, reasonably-priced and reliable monitors of fluid motions.

Depending on the flow velocity/flow throughput, the baffle plate is deflected and it moves, over the balance arm, the permanent magnet into the operating range of the reed contact, mounted outside the process fluid.

The leaf spring, which also serves as a support for the balance arm, forces the baffle plate back to its rest position when there is no flow.
Features
PSR made of brass or stainless steel with fitting and female thread for nominal sizes G ¼ to G 1 ½;
PSE made of brass or stainless steel with external thread for larger nominal sizes NW 50 to NW 200;
Supplied completely assembled with pipe length up to nominal size 40;
Available with ATEX certification;
Switching ranges: 2.5 - 4.8... 383 - 533l/min water;
pmax: 250 bar, tmax: 110 °C;
Connection: G ¼... G 1 ½, ¼" NPT... 1 ½" NPT.
Advantages
Pressure-resistant, forged case for model PSR-xx08... PSR-xx25;
Baffle plate system made of spring stainless steel, this precludes bending of paddle even with flow rates well outside the switching range;
Stainless steel baffle plate exchangeable.
Industries
Cooling and lubricant circuits;
Dry running protection for pumps;
Monitoring of pipe fracture;
Prevention of low water levels.
F.Fonseca is the representative of Kobold in Portugal.