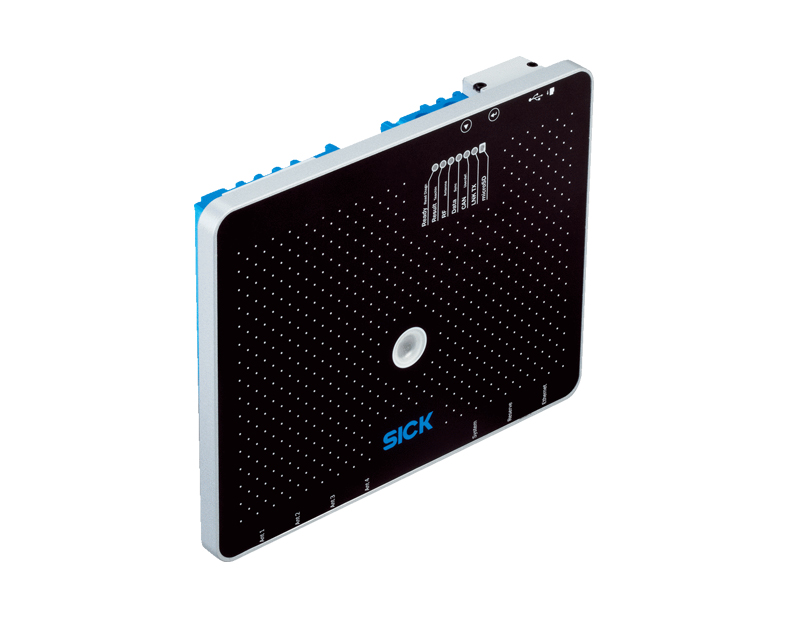 The RFU63x is an ultra-high frequency (UHF) RFID solution for industrial environments.
Via integrated application management software, the RFU63x is able to solve common industrial applications without any external "middleware" and can, therefore, be used as a standalone solution. This is possible due to an integrated filter and data management system. With IDpro compatibility,
the RFU63x is easy and cost-efficient to integrate in common industrial environments.
Different options for parameter cloning between systems (e.g., integrated MicroSD card feature) reduce maintenance time. The integrated feedback LED can be used to read diagnostic or process feedback.

Thanks to the IDpro platform from SICK, the
RFU63x
can be easily integrated into customary factory and logistics automation fieldbus levels.
The SOPAS user interface makes it possible to quickly and flexibly adapt the device to the necessary application-specific tasks.
With a high output power and receiver sensitivity, greater scanning ranges can be reached.
Through the integrated anti-collision feature, several transponders located simultaneously in a field can be captured. The robust and industry-suitable design allows the use with forklift trucks and in indoor or outdoor areas, among others.
Features
UHF RFID read/write unit for industrial applications;
Compact device with integrated antenna (additional external antennas can be connected);
Standard-compliant transponder interface (IS/IEC 18000-6C/EPC G2C1);
Supports common industrial data interfaces and fieldbuses;
MicroSD card for device parameter cloning;
Several diagnostic and service options available.
Advantages
Intelligent technology allows stand-alone usage;
Highest reading/writing performace;
Flexible integration in common industrial fieldbuses via IDpro compatibility;
Less maintenance time due to an integrated cloning back-up system using microSD memory card;
Easily adapts to application requirements via SOPAS parameter setting tool;
Free usable feedback LED quickly provides read results and diagnostic information directly to the user.
Industries
Car body identification in automotive manufacturing;
Track and trace of reusable containers;
Toll collection;
Identification of trains and railway cars.
F.Fonseca is the representative of SICK in Portugal.