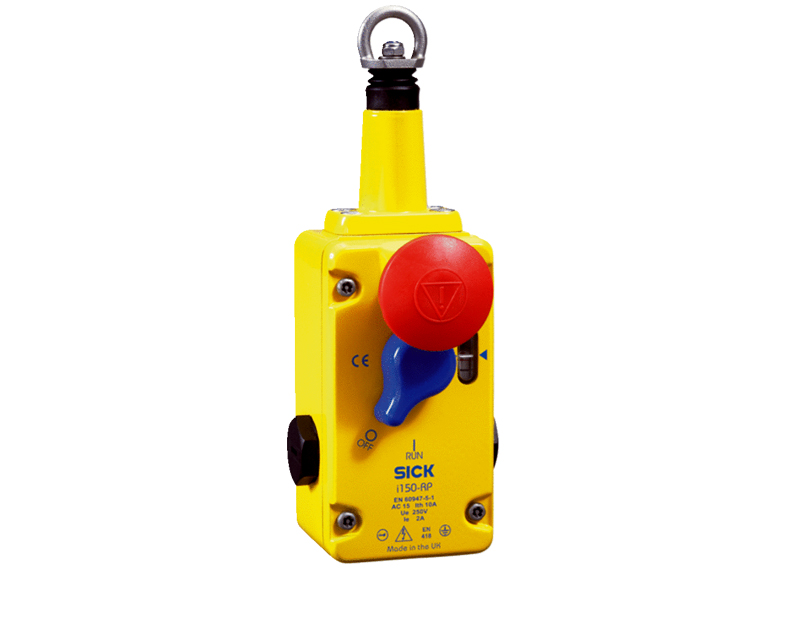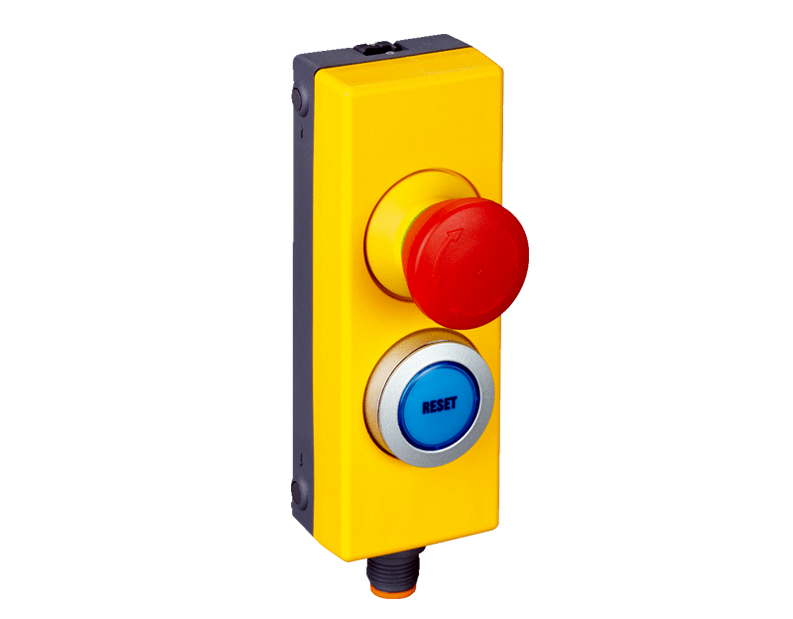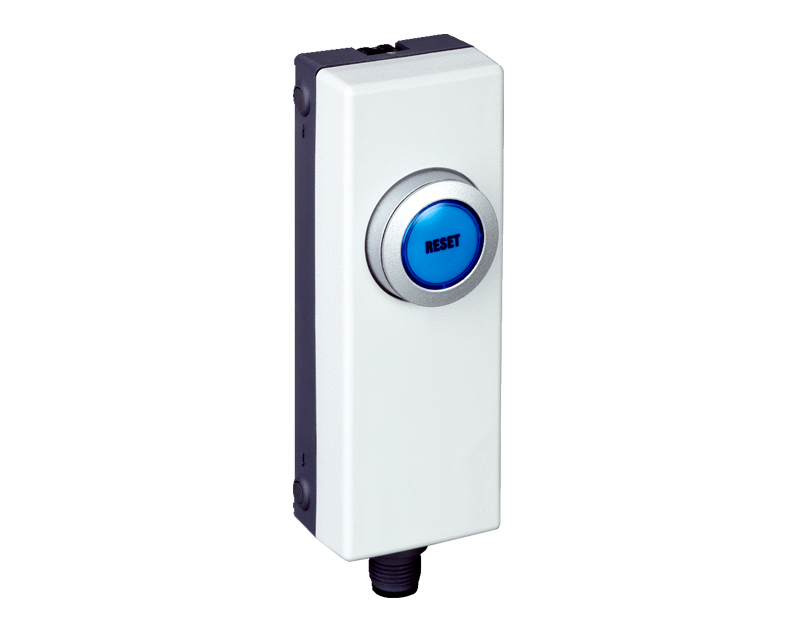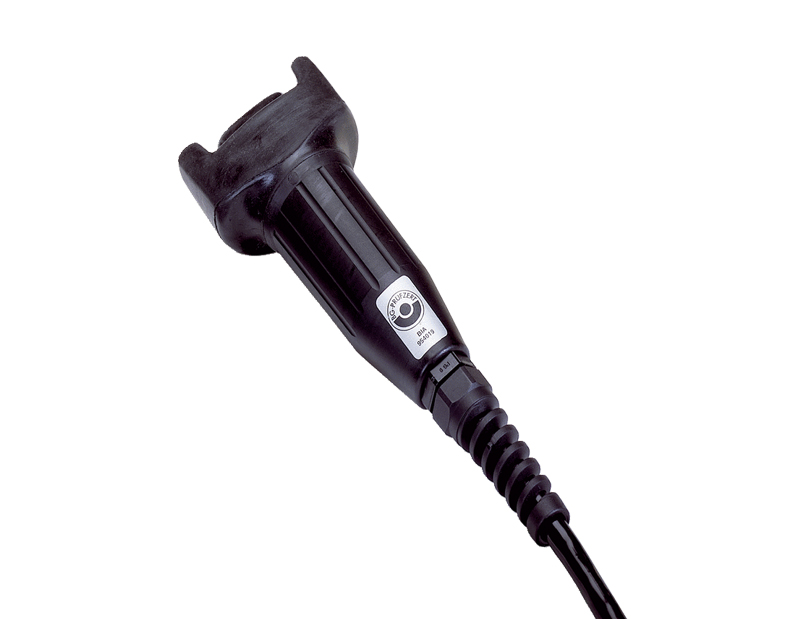 Safety command devices from Sick ensure that dangerous movements are reliably stopped or critical machine functions are reliably initiated. Sick's portfolio of safety command devices includes four major product groups: emergency stop pushbuttons, reset pushbuttons, rope pull switches and enabling switches. The wide product range enables users to choose different functions based on their application needs.
Emergency stop pushbuttons
Emergency stop pushbuttons are essential in automated machines
and plants. They make it possible for someone to stop
a machine or a system immediately in case of an emergency.
Reset pushbutton
Reset pushbuttons are used when the protective device initiates
a stop function. In some cases, people might be in the hazardous
area without being detected by the protective device. Before
restarting the machine, the protective device must be reset.
Rope pull switches
Rope pull switches ensure that dangerous movements are reliably
stopped over long distances. The rope is connected to the
rope pull switch for optimum safeguarding of hazardous points
that are not protected by safety covers, e.g., conveyors.
Enabling switches
Enabling switches ensure that even critical machine functions
are performed safely. They are used when work has to be
performed in the hazardous area in "setup" operating mode.
Features
Models with integrated LED;
Broad range of products;
Flexi Loop-compatible M12 plug connector models.
Advantages
State of device easily identified;
The best option for each application;
Easy interconnection of devices with Flexi Loop.
Industries
F.Fonseca is the representative of Sick in Portugal.