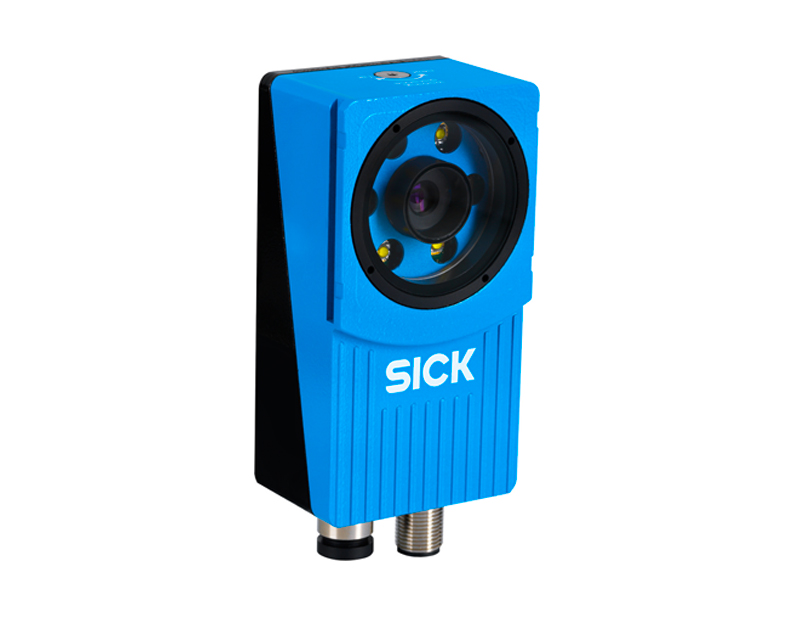 Sick Inspector PIM60 is a 2D vision sensor for high-speed positioning, inspection, and measurement applications.

The Inspector is configured through the SOPAS Single Device tool to analyze specific vision tasks and to communicate over different interfaces. After finished configuration, the Inspector is running stand alone and continuously reporting the result over the configured interface.

Features
High-speed positioning, inspection and measurement;
Expanded toolbox for diameter, angle and flexible distance measurement;
Multiple, simultaneous inspection of blobs, patterns, edges and pixel counting;
Image calibration, including mm output;
Configurable communication through EtherNet/IP and TCP/IP;
Simple, out-of-the-box web server;
Import of customized web pages.
Advantages
The multi-functional vision toolbox offers smart camera-level performance but with sensor ease-of-use;
Flexible measurement tools enable super easy pass/fail verification of dimensions over digital outputs as well as exact measurement value over Ethernet;
The image calibration ensures reliable inspection results on moving and rotated objects in tilted setups, or when using wide angle lenses;
Result calibration gives easy-to-use mm data, simplifying alignment and gripping;
The built-in web server is an easy and cost efficient way to monitor the production process;
Ability to design a customized user interface (style, logo and functionality) to easily visualize and control the data you need.
Industries
Quality inspection with dimension and position control of commercial goods;
Integrated quality control in packaging machines;
Calibrated alignment in electronic part assembly;
Part inspection and dimension verification in electronic component assembly;
Belt picking with inspection and dimensioning in automotive manufacturing;
AGV painted line guidance.
Ref. A01106032
F.Fonseca is the representative of Sick in Portugal.