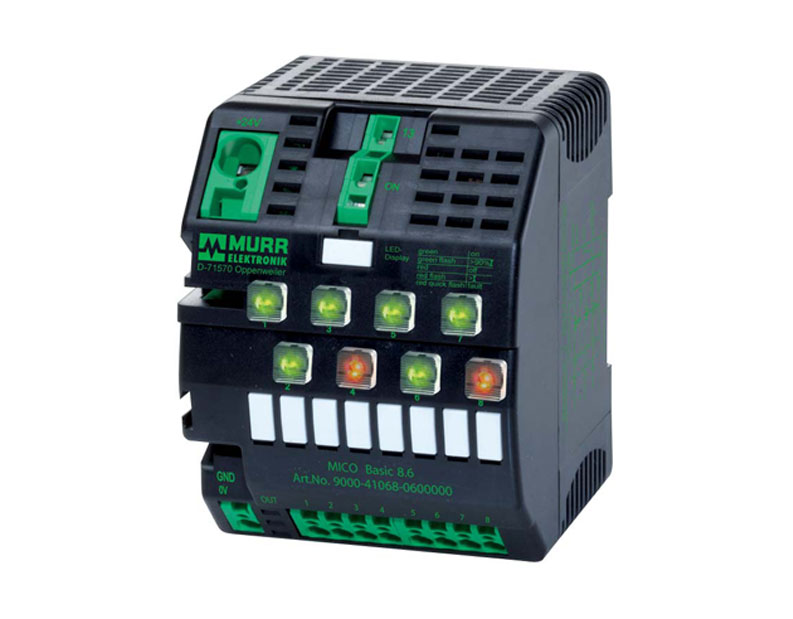 Switch off intelligently with MICO BASIC!

As early as necessary, as late as possible – MICO features intelligent switch off characteristics!
The modules are suitable for any application that requires protection of a great number of sensors and actuators with similar demands. The current ranges for the individual circuits are fixed.
Features
The compact modules secure either four or eight channels with 2, 4, or 6 A. LEDs show the operating conditions of the individual channels and, when blinking, indicate that a maximum load of 90 % is reached. If there is an overload or short circuit, MICO Basic switches the affected channel off and the LED blinks red. A group alarm contact sends the current status to the control.
Ref. A07011122
F.Fonseca is the representative of Murrelektronik in Portugal.