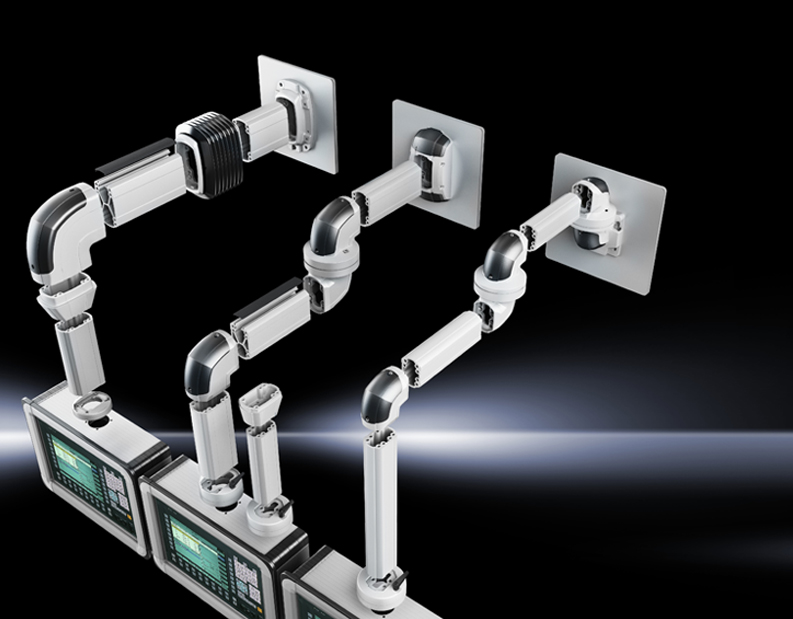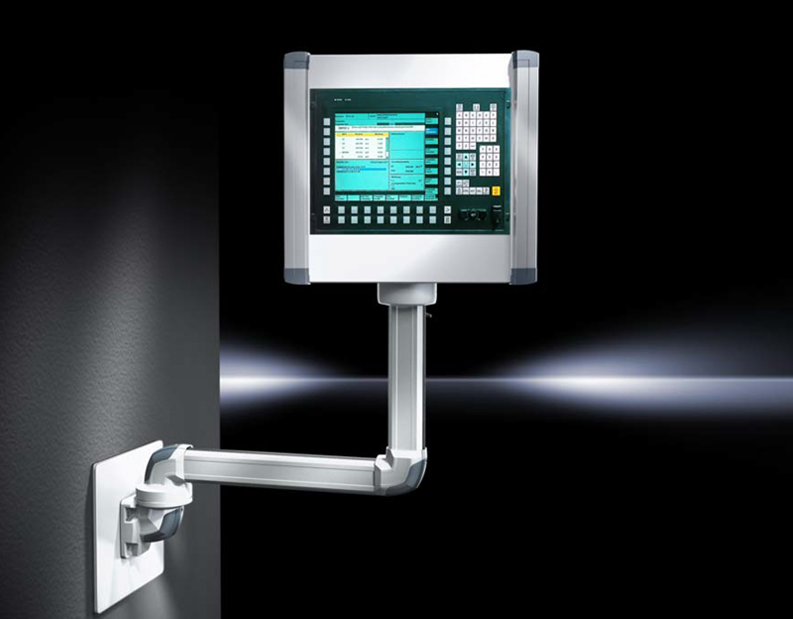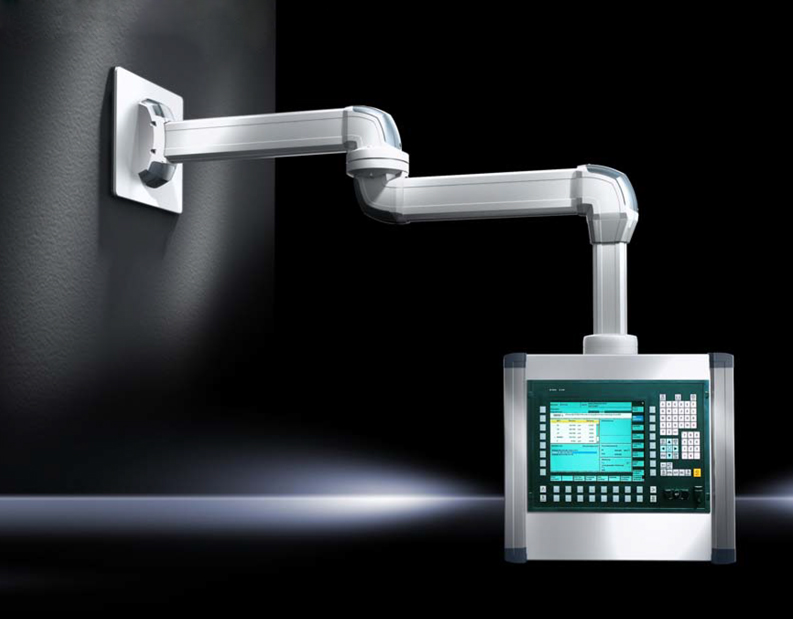 From different lines of sight to the machine to smaller or taller operators working from a seated or standing position – with the support arm systems from Rittal, the interaction between observing and controlling has never been better.

The Rittal support arm systems are available in 4 cross-sections for different load capacities. With a sleek and functional design, they offer a high degree of stability for all load levels up to 180Kg. The many modular components allow different possibilities for the configuration of the support arm system and the design of solutions adapted to each need.

A simple installation that offers safety to the operator is essential. Rittal's support arm systems are designed so that there is always a continuous equipotential equalization of all system components, even at the joints. The rotating elements of the CP system are fitted with sliding contacts to ensure a reliable electrical contact along the entire system. Together with edge protection, which prevents cables from being damaged by friction, the level of protection is taken as far as possible to completely eliminate risks in the event of a break in the cables.
Features
Load range up to 1800 N (180 kg);
4 cross-sections: 40/60/120/180;
Side and top mounting;
Swivel mounting of the enclosure;
VESA connection.
Advantages
One system – three combinable cross-sections;
Continuous, automatic potential equalization;
Simple and uniform adjustment principle;
Safe cable management with integrated cable/edge protection;
Compatible components for almost any application;
Integrated, adjustable range of rotation limits;
Open support section for easy upgrade and servicing access;
Easy one-person assembly;
Support arm sections can be easily cut to the required length;
Mounting without thread-tapping due to self-tapping screws.
Industries
All industries.
Ref. A13845040
F.Fonseca is distributor of Rittal in Portugal.