Login
MyFFonseca
If you do not have an account MyFFonseca, please register and get access to exclusive content to registered users!
Create registry
Login
MyFFonseca
If you do not have an account MyFFonseca, please register and get access to exclusive content to registered users!
Create registry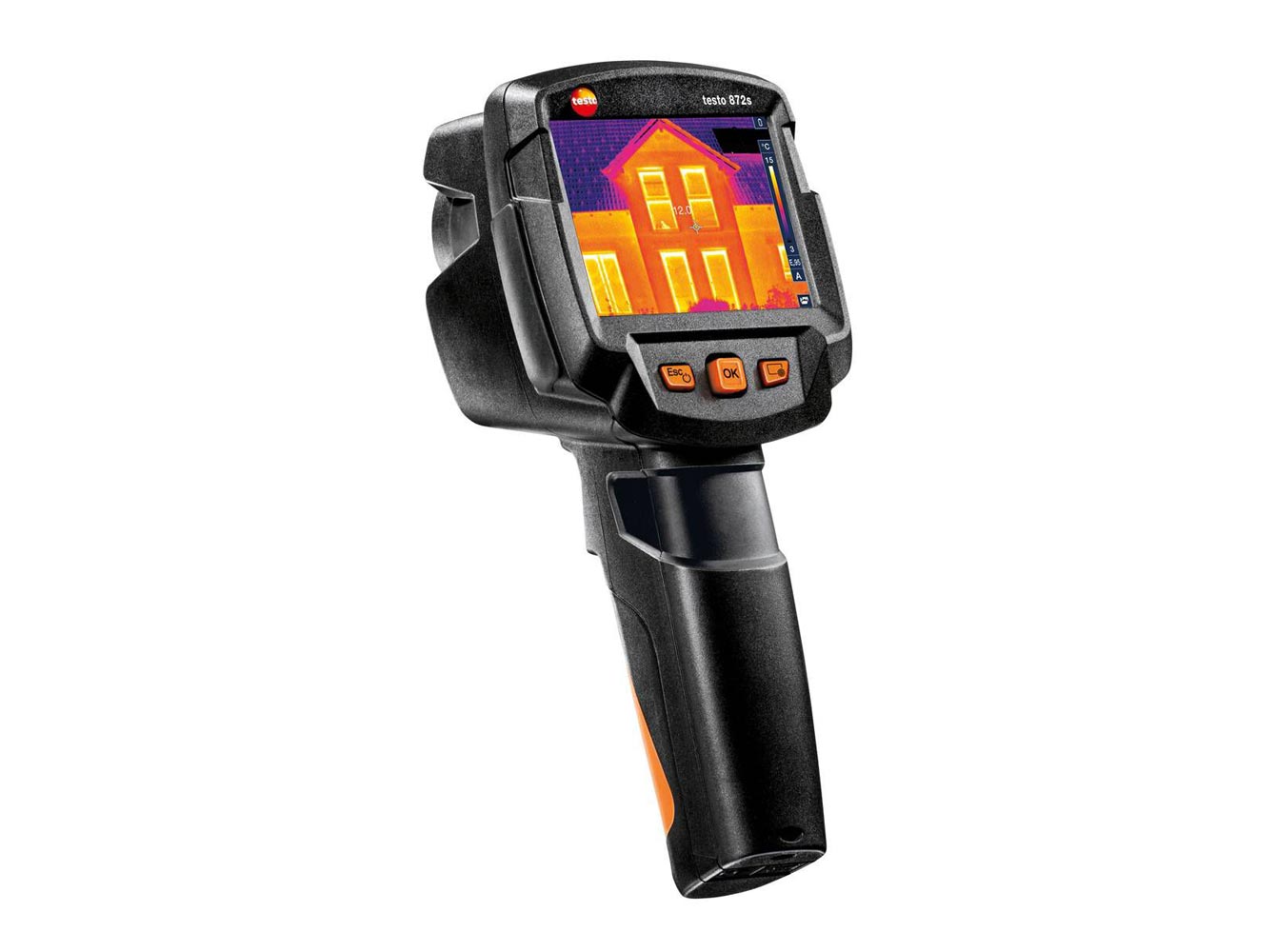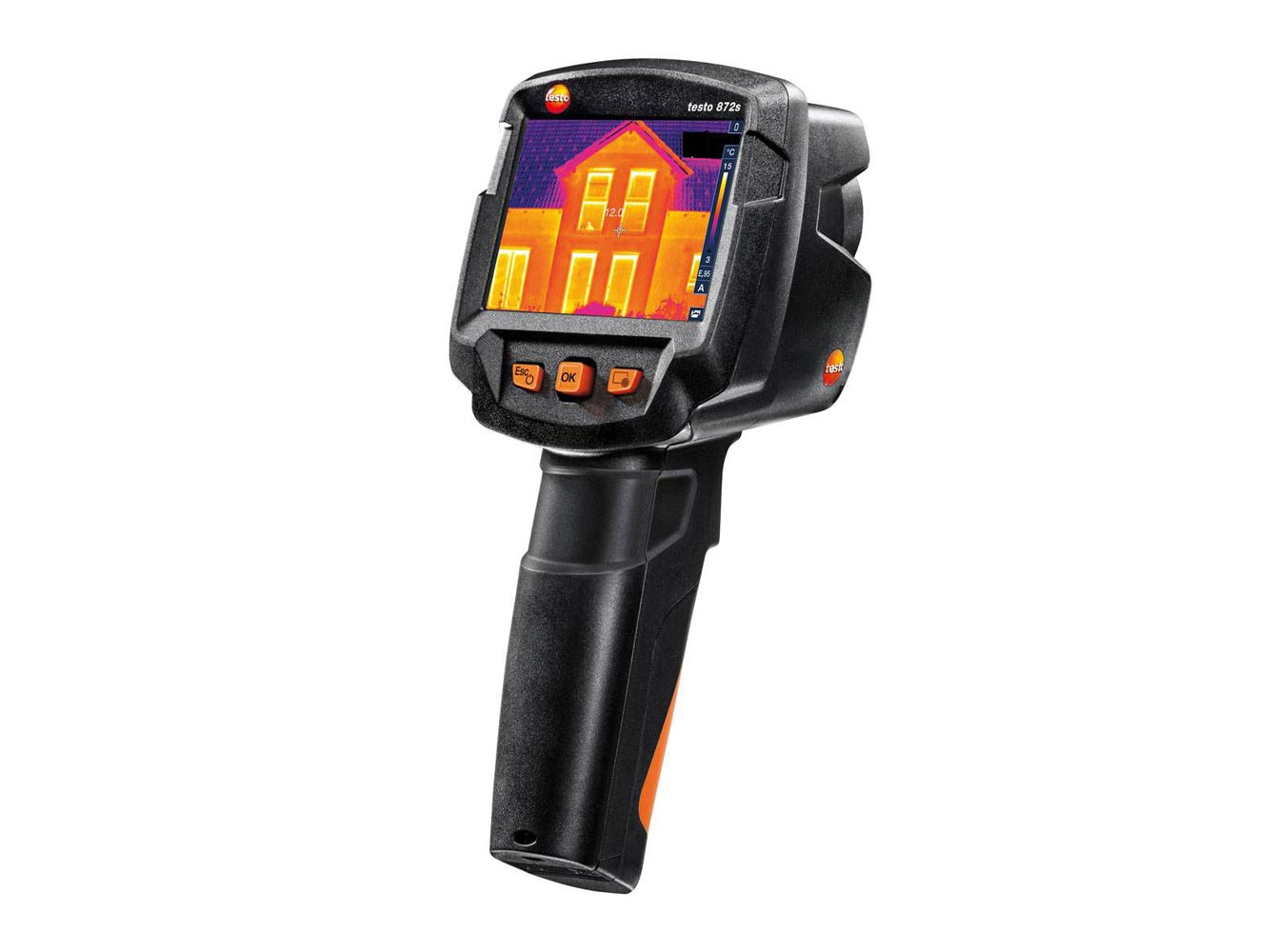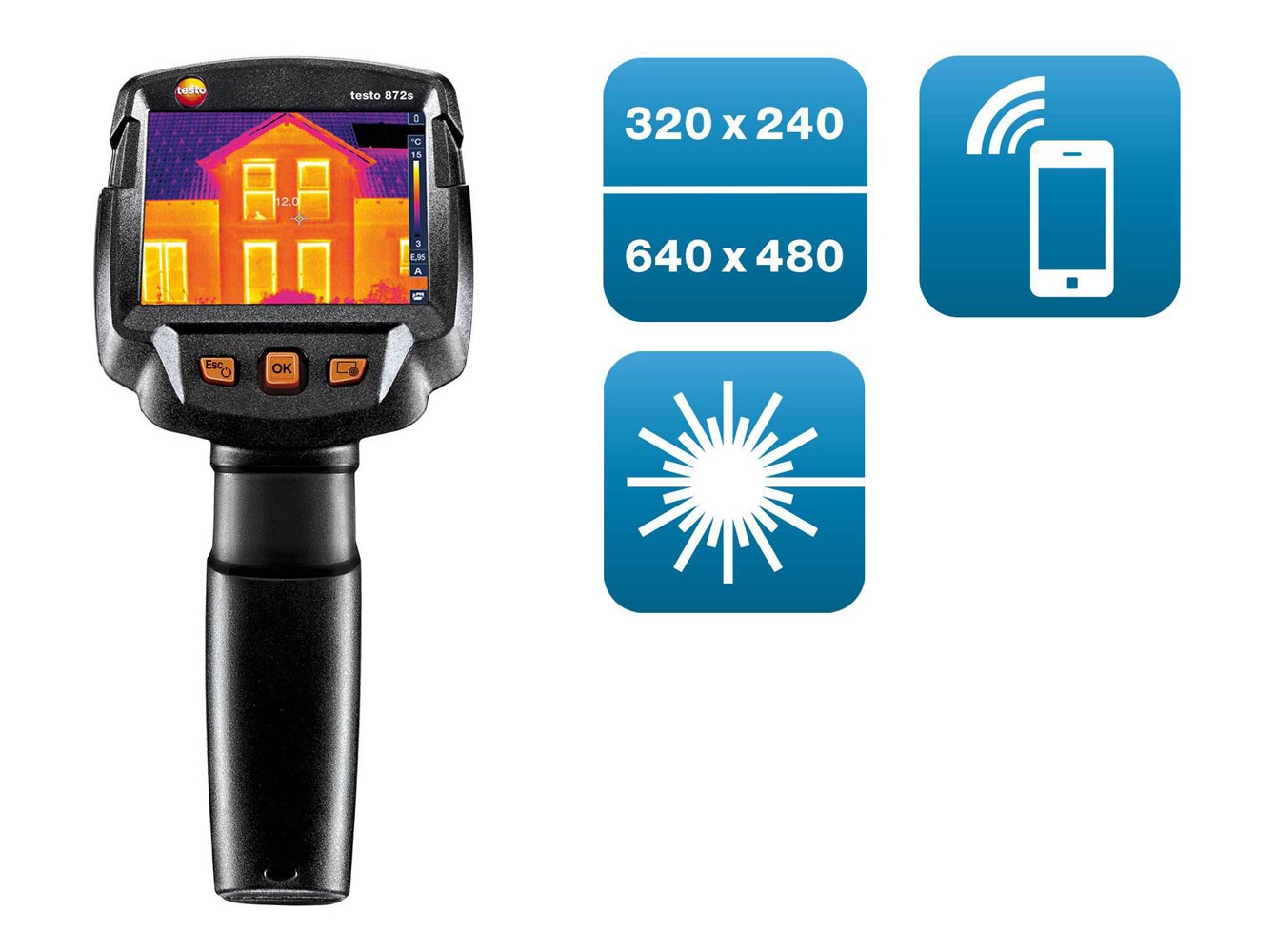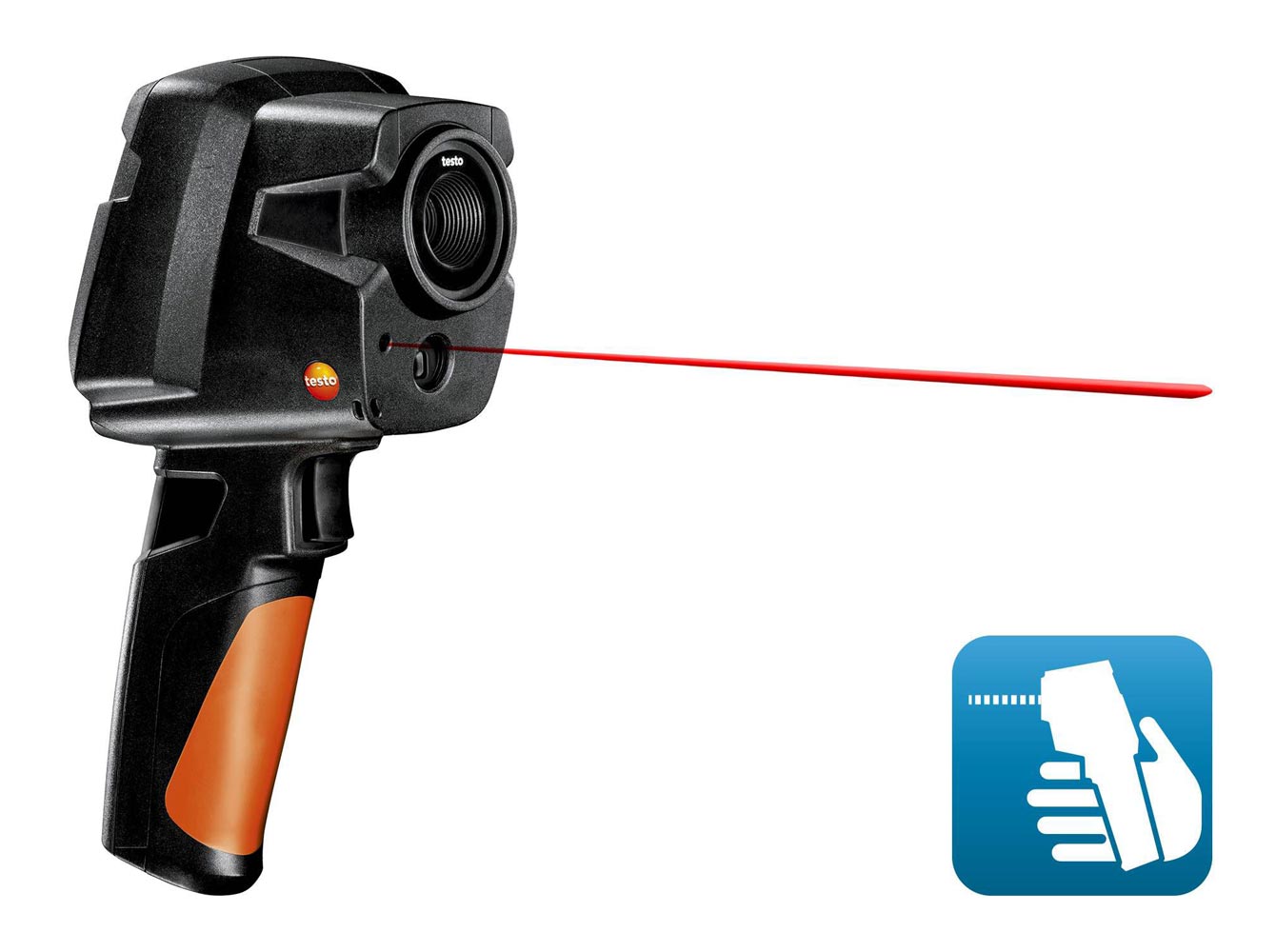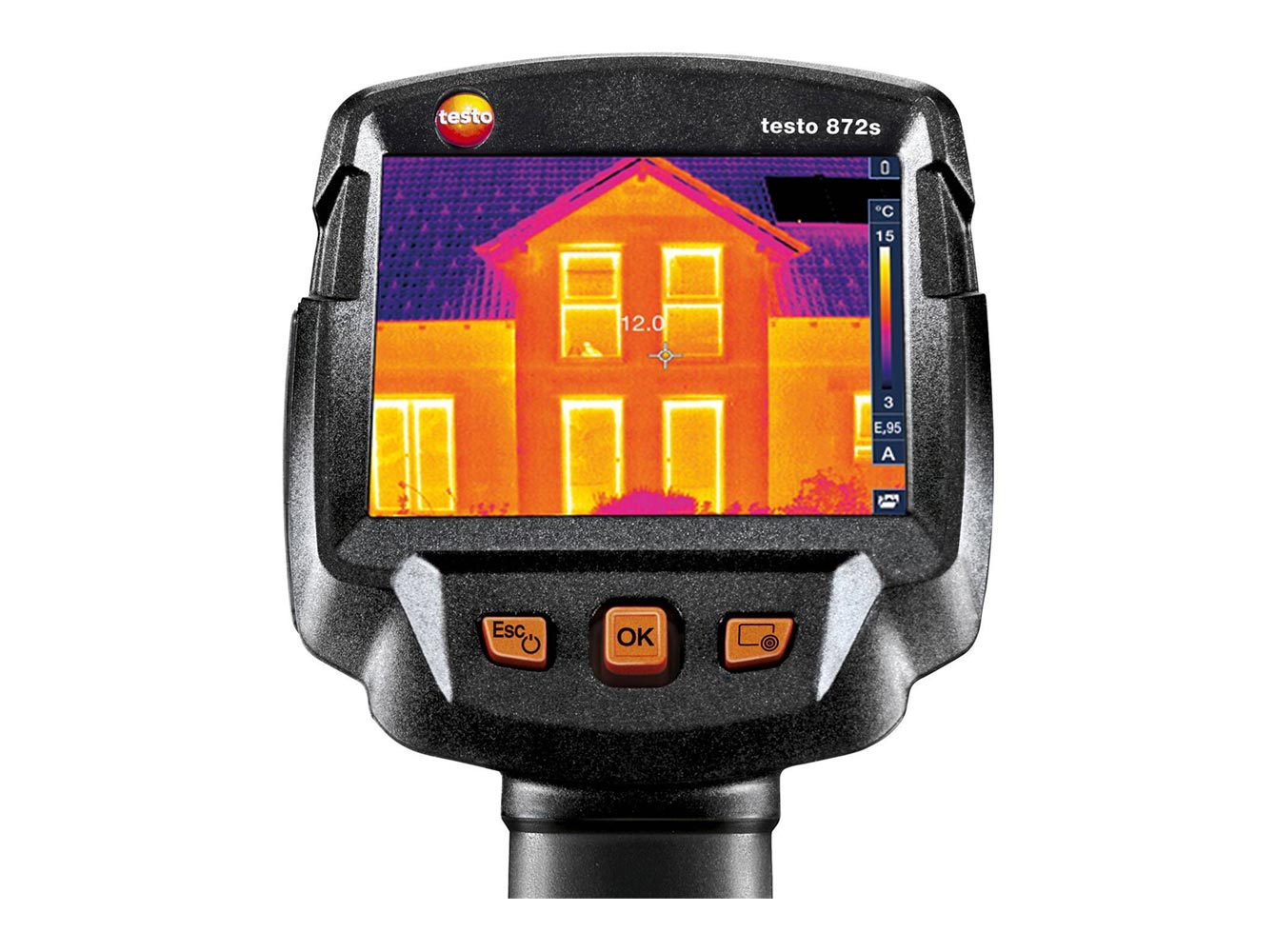 Process, Instrumentation & Environment
Thermographic camera testo 872s
Thermography is a non-invasive method that allows the acquisition of temperature values through the emission of infrared rays.

With thermographic analysis it is possible to predict that a certain component of a machine may be reaching its end of life and to program a preventive intervention, minimizing unforeseen stops, reducing costs and deadlines in the delivery of work. However there are several applications where thermography can be used.
The
new testo 872s
thermal imager is ideal for professional industrial and construction thermography, while ensuring that your work is quick and easy. It is versatile to use, for example, in industrial and mechanical maintenance or to detect structural defects. It can generate objectively comparable, error-free and infrared images using their useful functions.
Features
High image quality and resolution up to 320 x 240 pixels (with testo SuperResolution technology 640 x 480 pixels);
Thermal sensitivity: <0,05 °C (<50 mK);
Measurement range: -30 °C to +650 °C;
Field of view: 42° x 30°
WLAN and USB cable;
Integrated digital camera;
testo ScaleAssist (automatic adjustment of measuring scale);
testo ε-Assist (automatic adjustment of emissivity);
Humidity mode (mold risk assessment);
Solar mode (input of solar radiation value);
IRSoft PC software;
Digital zoom: 2x, 4x;
Integrated digital laser marker;
testo Thermography App;
Wireless measurement data transfer from clamp meter testo 770-3 and humidity measuring instrument testo 605i.
Advantages
With Testo ScaleAssist, the correct evaluation of building failures and thermal bridges is easier than ever because the function automatically adjusts the scale of thermal images in an ideal way, avoiding misinterpretations that may arise due to a wrong scale setting;
For precise thermal images, it's important to set the emissivity (ε) and the reflected temperature of the object being examined in the imager. Previously, this was complicated, and with regard to the reflected temperature, less than accurate. This changes with testo ε-Assist: Simply attach one of the reference stickers included in delivery to the measurement object. Via the integrated digital camera, the thermal imager recognizes the sticker, determines the emissivity and reflected temperature and sets both values automatically;
With the testo Thermography App, your smartphone/tablet becomes a second display, and a remote control for your thermal imager. In addition to this, you can use the App to create and send compact reports on site, and save them online. Download for Android or iOS now free of charge.
Applications
Detect locations at risk of developing mold, identify thermal bridges, discover structural defects, or identify overheated connections;
The testo 872 thermal imager is ideal for day-to-day maintenance applications and installation work in commerce and industry;
Fast, simple and reliable for maintenance and fault detection.
F.Fonseca is distributor of Testo in Portugal.