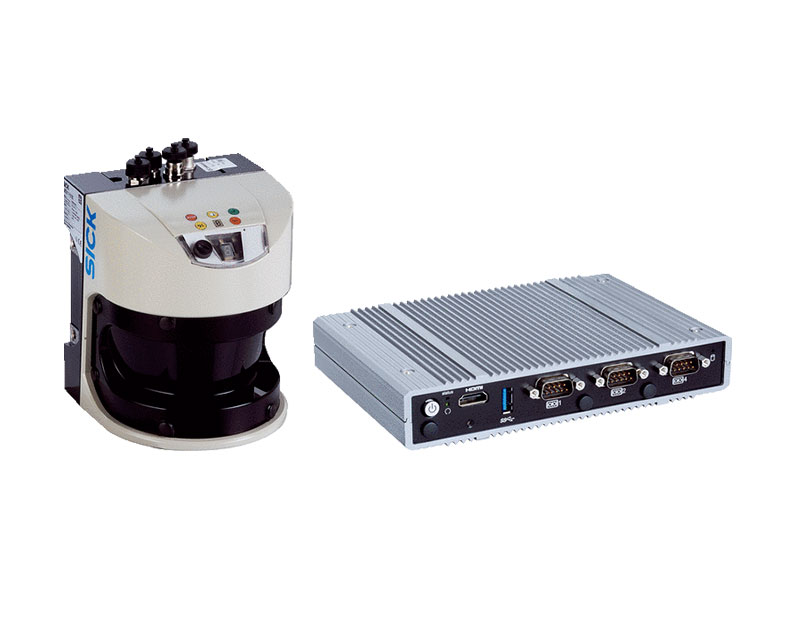 Reliable counting and classification with one sensor over several lanes.
The TIC501 Pro (Traffic Information Collector) profiling system is designed for traffic management and statistical applications in multi-lane, free-flowing traffic. The mounting position of the system components can be adapted easily to the local conditions, which allows the TI C501 Pro to be installed above the lane, between two lanes or next to the road on street lamps and poles.

One TIC501 Pro can detect several lanes at the same time, reducing the installation and commissioning costs. The intuitive user interface guides the operator through the commissioning process in just a few steps. The measurement results are then displayed directly as a 3D point cloud, including the classification result.

Features
Ultra-precise vehicle counting and classification in free-flowing traffic;
Maximum mounting flexibility: mounting above and at the side of the road possible;
Detects multiple lanes at the same time;
Highly precise counting, even for vehicles changing the lanes;
Classification of up to 30 different vehicle categories;
Easy to install and commission.
Advantages
Installation next to the road removes costs associated with gantries and lane closures;
One TIC501 Pro can monitor several lanes at once, reducing overall costs;
Quick, easy and cost-effective mounting since no work is required on the road surface;
Temporary lane changes, for exemple in construction areas, do not require the TIC501 Pro to be repositioned, allowing continuous operation;
Long maintenance intervals and short installation times reduce operating costs;
Intuitive graphical user interface allows quick and easy operation;
Fast implementation thanks to TCP/IP interface.
Industries
F.Fonseca is the representative of Sick in Portugal.