Process, Instrumentation & Environment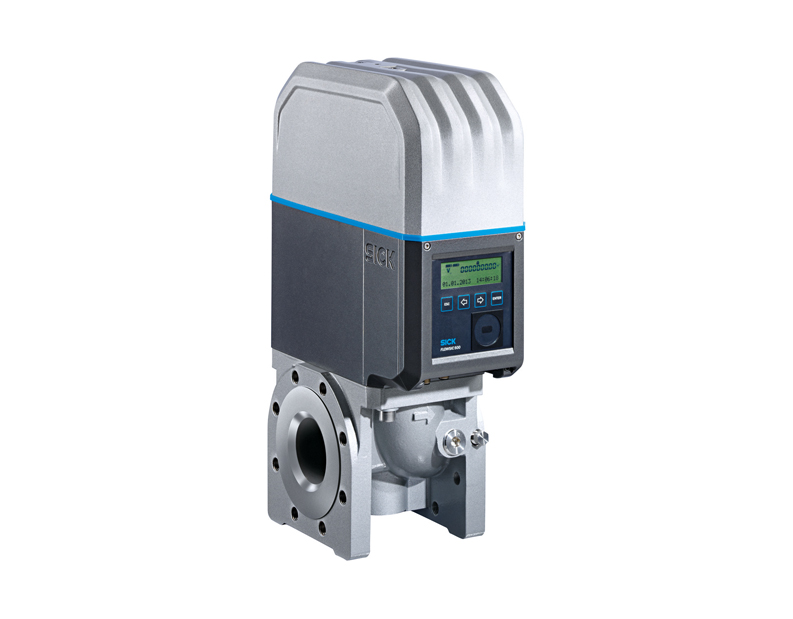 The cutting-edge technology for ultimate measurement accuracy: The new FLOWSIC500 ultrasonic compact gas meter from Sick enables highly accurate metering in natural gas distribution. In absence of mechanical moving parts, the FLOWSIC500 is a robust, fail-safe and low-maintenance device - allowing for a significant reduction in operating costs. It is overload-proof, accurate and is monitored by an intelligent diagnostics system.

Recalibration is simple and straightforward by replacing the cartridge. FLOWSIC500 can easily be integrated into existing measuring stations.

The
FLOWSIC500
operates either in an energy self-sufficient configuration or failsafe in network operation with battery back-up. It complies with all relevant standards and regulations. When utilized in transfer and measuring stations, FLOWSIC500 ensures the safety of a continuous and blockage free gas supply.
Features
Cutting-edge technology: ultrasound;
Diagnostics and permanent operational check;
Robust and reliable without moving parts;
Replacable cartridge;
Straight inlet/outlet piping not required;
Overload-proof;
Optional integrated volume correction/data registration;
Battery or intrinsically safe power supply.
Advantages
Ultimate measurement certainty and safety of continuous gas supply;
Reduction of installation costs due to integrated volume correction;
Simple installation, compatible with conventional technologies (turbine and rotary displacement meters);
Minimal operating costs as nearly maintenance-free;
Simplified recalibration due to straightforward cartridge replacement;
Reliable under dynamic load changes;
Self-sufficient operation.
Industries
Applications where continuous gas supply must be ensured;
Measuring stations in industrial and commercial applications;
Natural gas distribution in transfer and measuring stations for municipal and regional gas suppliers.
F.Fonseca is the representative of SICK in Portugal.