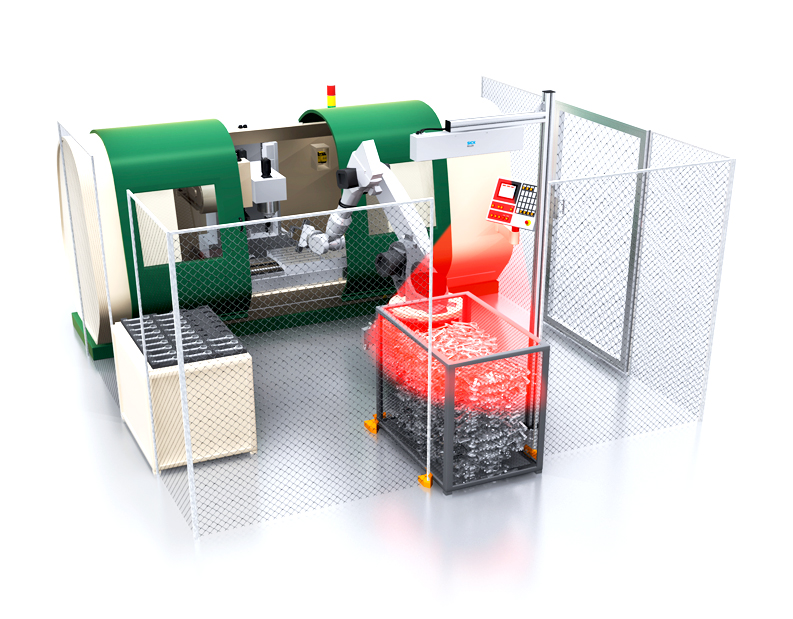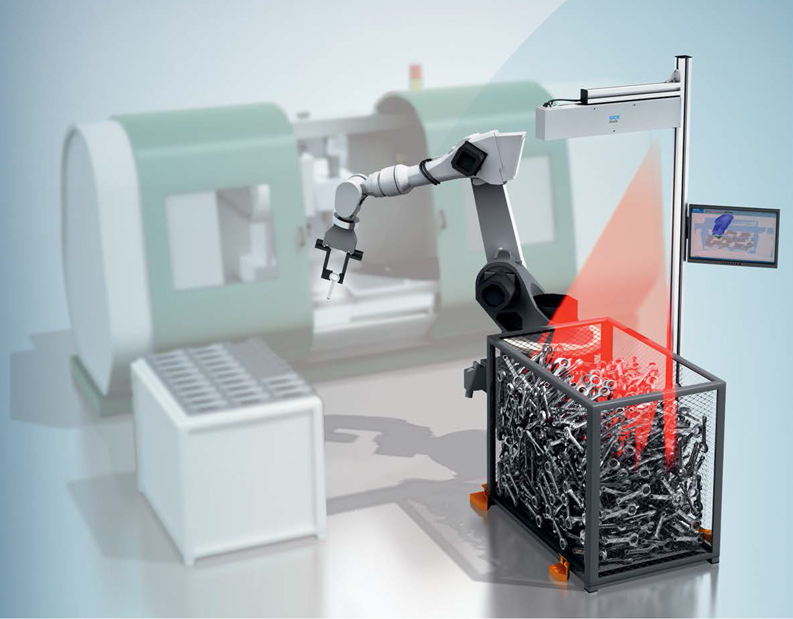 Sick's PLB vision system is designed for precise localization of randomly orientated parts in bins and boxes. It enables the easy introduction of new parts into existing work cells and short part changeover time by using CAD-based 3D shape matching part localization software.

The PLB's performance supports high production rates. The vision system consists of a 3D camera, part localization software and tools for easy integration and communication. The system's advanced 3D camera ensures superior image quality and provides high immunity to ambient light. Field-proven tools and functions for calibration, communication with a robot and PLC, as well as checking for free gripping position, make it easier to integrate the system into production. The hardware and software are already integrated and pre-set for the application.

Features
3D vision system for robotic part handling;
Localization of randomly oriented parts in bins and boxes;
3D camera with superior image quality;
High immunity to ambient light conditions;
CAD-based 3D shape matching;
Combination of pre-set software and hardware;
Integrated tools for calibration and robot communication;
Verifies free gripping position based on end-effector model.
Advantages
PLB vision system facilitates cost-effective design of robotic part handling systems;
Field-proven tools make it easier for robot integrators to develop the complete application;
The combination of precise 3D shape matching and short measurement times supports relevant production rates;
Advanced Sick 3D camera technology ensures reliable results even under varying site conditions;
Flexible part localization makes it possible handling parts with a variety of shapes and sizes at various positions within the bin;
CAD-based shape matching makes it easy to introduce new parts in existing work cells.
Industries
Picking of randomly oriented parts in foundry and forging operations;
Picking of randomly oriented parts in machine loading operations.
Ref. A01106033
F.Fonseca is the representative of Sick in Portugal.