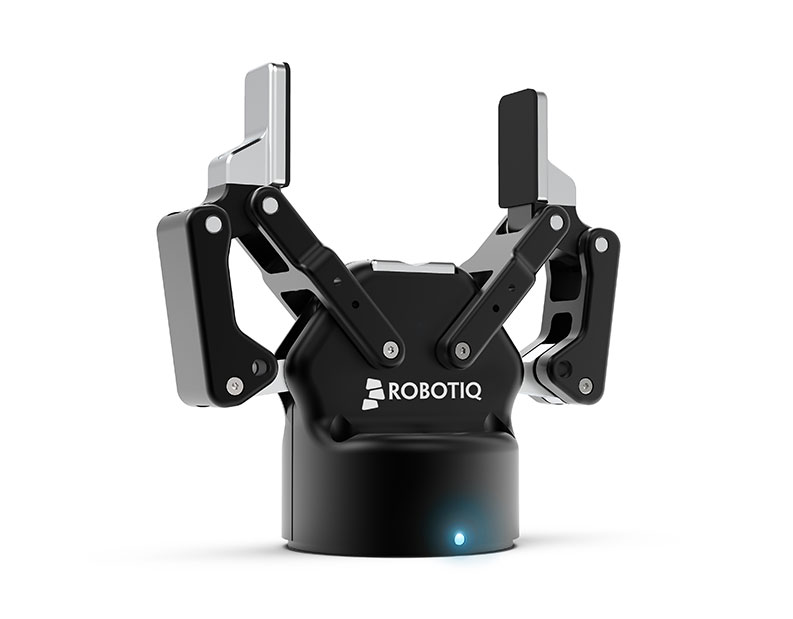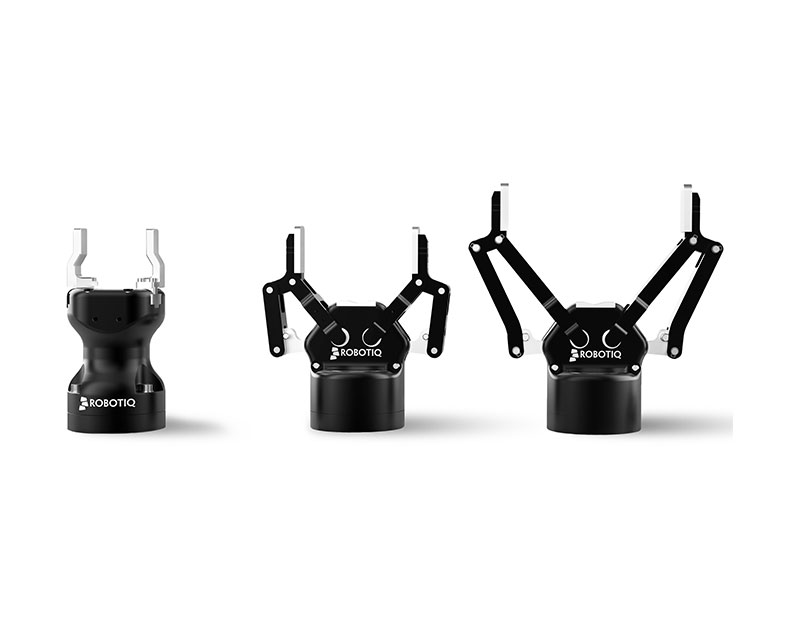 The Robotiq 2-Finger Adaptive Gripper has two versions, 85 and 140. The 2-Finger version will change finger opening dimensions, which will be 85 mm (2F-85) or 140 mm (2F-140).

Both versions use the same base, installation and control will be exactly the same. The 2-Finger Gripper is a robotic peripheral that is designed for industrial applications. Its design makes it a unique robotic end-of-arm tool to quickly pick, place and handle a large range of objects of varying sizes and shapes.

Features
Built for collaborative robots:
Two wide stroke options: 85 mm and 140 mm;
Patented finger design enables both internal and external parallel gripping, as well as a unique encompassing grip mode
Simple to program:
One easy-to-use software interface for all Adaptive Gripper models;
Built-in grip and dimension validation;
Automatic part detection and position feedback.
Suit industrial needs:
Robust, factory-proven hardware;
High pinch force and payload.
Advantages
Plug & Play on collaborative robots;
Eliminate changeovers & reduce tooling costs;
Pick parts of different size and shapes;
Automate all your applications with one gripper;
Program your application in minutes.
Industries
Any industry in which a collaborative robot is used.
F.Fonseca is distributor of Robotiq in Portugal.