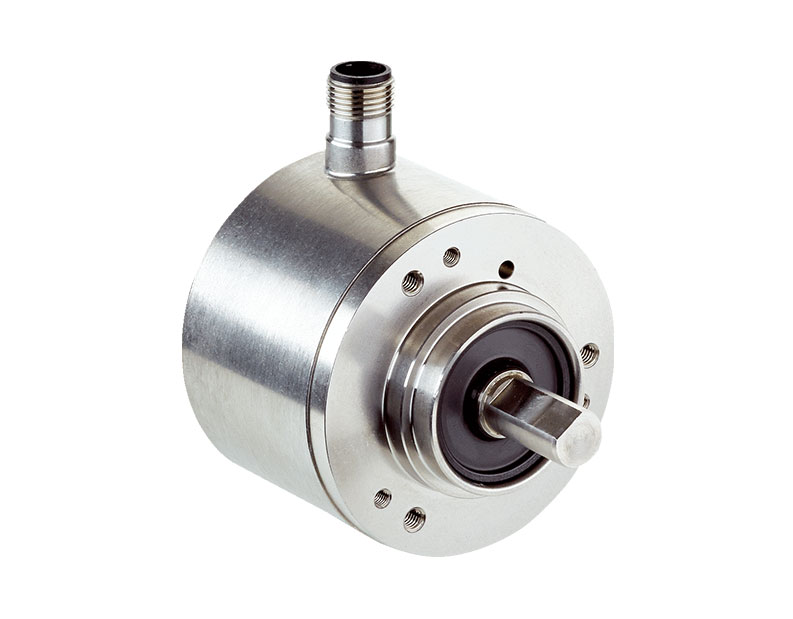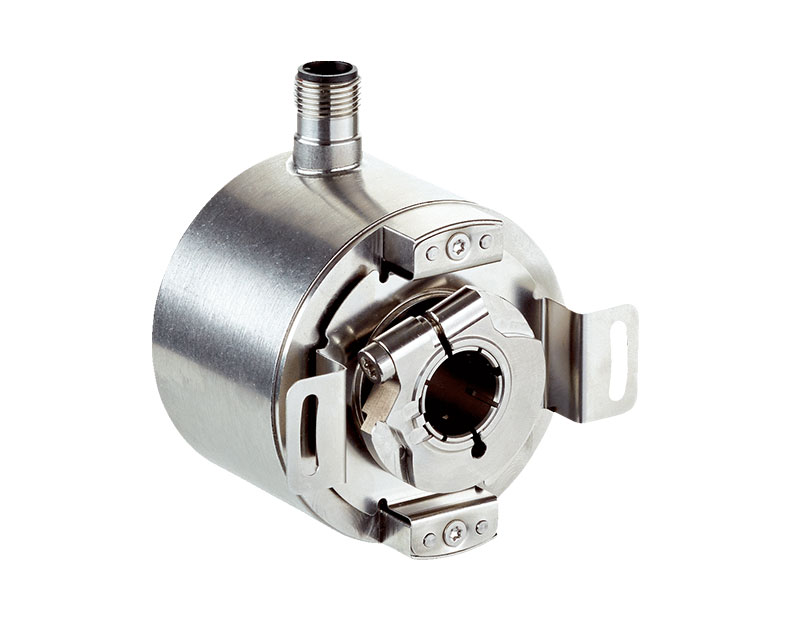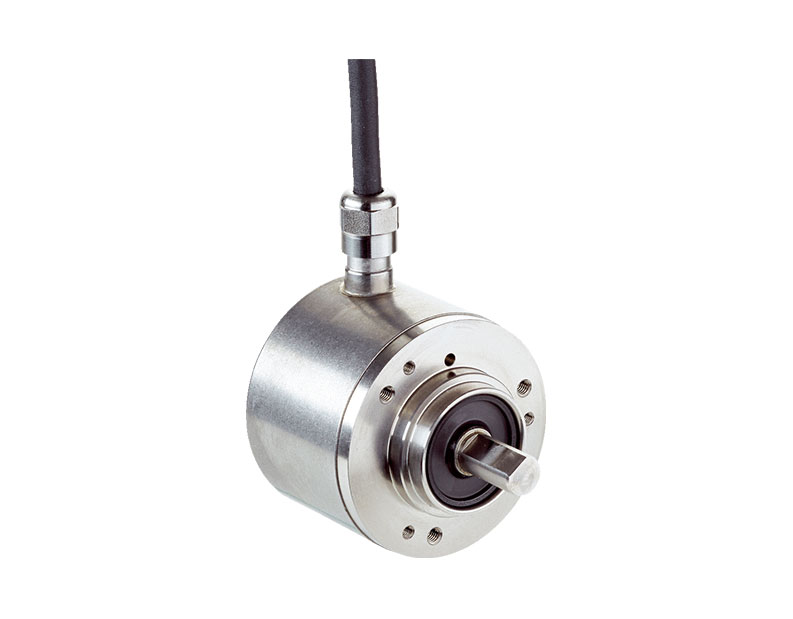 With a high resolution of 18 bits (AFS60 Inox) or 30 bits (AFM60 Inox) and a large selection of programmable parameters, the AFS60 Inox absolute singleturn encoder and the AFM60 Inox absolute multiturn encoder set new standards when it comes to stainless-steel encoders.

The high resolution, the high IP enclosure rating, and the stainless-steel housing enable use in applications under harsh ambient conditions. The encoders are equipped with the SSI interface while the AFM60 Inox is also available with the SSI + Incremental and SSI + Sin/Cos combined interfaces. Both encoders can be programmed using the PC-based programming device PGT-08-S or the hand-held programming device PGT-10-Pro.

Features
Housing, flange, and shaft made from stainless steel;
Face mount, servo, or square flange with solid shaft and blind hollow shaft;
Enclosure rating: IP67;
Resolution: up to 262,144 steps per revolution and 4,096 revolutions;
Electrical interfaces: SSI, SSI + Incremental, SSI + Sin/Cos;
Can be optionally programmed with PGT-08-S and PGT-10-Pro.
Advantages
High resistance to environmental influences due to stainless-steel housing;
IP67 enclosure rating and shaft sealing ring for optimum tightness;
High singleturn resolution up to 18 bits (AFS60 Inox) enables use in applications with demanding requirements for measurement accuracy;
The wide range of mechanical interfaces allows an optimal match between the encoder and the application-specific installation situation;
Simple mounting thanks to compact dimensions, even in confined spaces;
Reduces storage costs and downtimes since customers can program the encoder themselves with programming devices PGT-08-S and PGT-10-Pro.
Industries
Applications with high resistance requirements against aggressive substances such as cleaning agents or salt;
Particularly suitable for use in the food and drink industry, for packaging machines, in medical technology, and in outdoor applications in ports or offshore plants.
F.Fonseca is the representative of Sick in Portugal.