Process, Instrumentation & Environment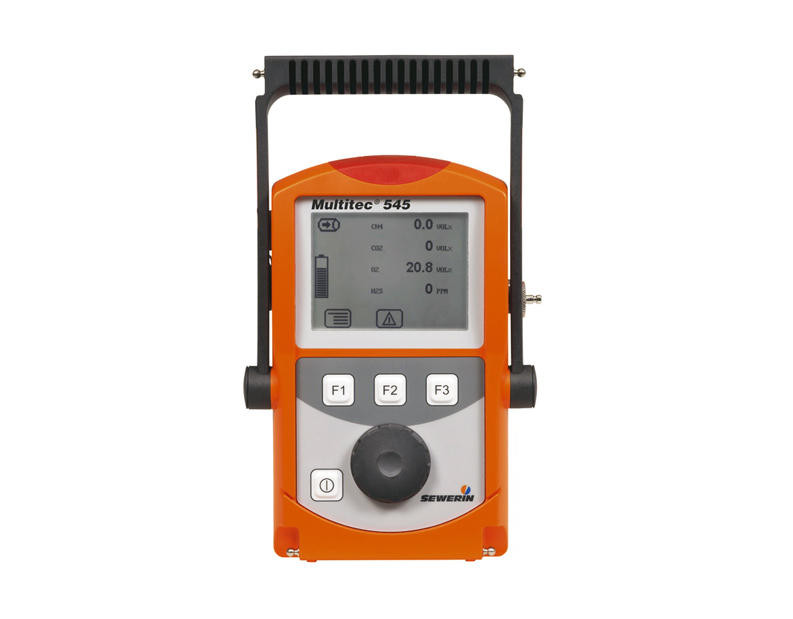 Multi-gas measuring device with infrared sensors and extended measuring range for hydrogen sulphide.

With the Multitec 545, up to five gases can be measured simultaneously. The very high H2S concentrations in wastewater treatment plants and palm oil factories, for example, place special demands on the measuring instrument. With its rugged design and wide H2S measuring range, the Multitec 545 is ideal for this use.
The use of infrared measuring techniques for methane and carbon dioxide eliminates the possibility of misleading results due to interaction with other gases. The large screen allows all parameters to be displayed simultaneously and quickly read off at a glance.
Measurement data is stored in log files and can easily be transferred to a PC via a USB connection.
Features
Innovative operating concept with jog dial, menu navigation and function keys;
Large-format matrix display with backlight;
Selective infrared sensors for hydrocarbons and carbon dioxide;
EC sensor for hydrogen sulphide with wide measuring range (5000 ppm);
Rapid charging in 3 hours;
Power supplied from four replaceable AA-size rechargeable or disposable batteries;
Explosion protection: ATEX 100a IIB, IIC when used with leather bag;
PC communication via USB port;
Supporting bracket for carrying and position.
Advantages
Single equipment, ATEX, both for Portable and fixed applications;
High accuracy;
Measurement of CH4, CO2, H2O, CO and O2;
Robustness and reliability;
Low maintenance.
Industries
F.Fonseca is distributor of Sewerin in Portugal.