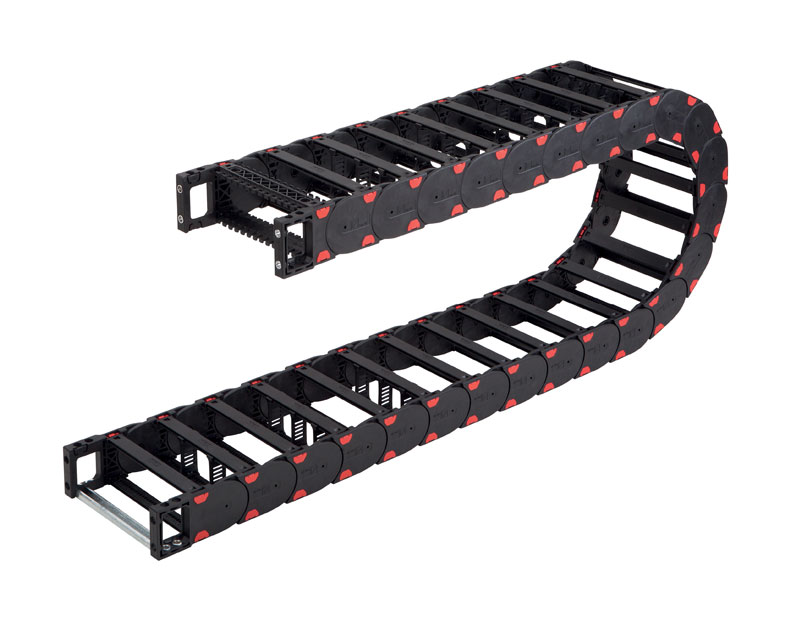 Murrplastik Systemtechnik GmbH are the specialists for cable protection conduit systems, cable entry systems and cable drag chain systems.
Murrplastik offers an all-around solution for several areas of application: Cable drag chains, guide channels, cables, strain relief plates and assembly. Our chains have been able to proof their quality and durability under the most extreme continuous loads and environmental conditions.
Online configurator:
https://mympchain.com/
Features
Inner height: 10mm a 104mm;
Open or closed;
Plastic or aluminium;
Self-supporting or gliding;
Vertical or horizontal application.
Advantages
Quality and durability;
Easily configure any Murrplastik cable drag chain online in just minutes;
Easy selection of accessories and materials;
All 3D-CAD models available.
Industries
F.Fonseca is the representative of Murrplastik in Portugal.