Process, Instrumentation & Environment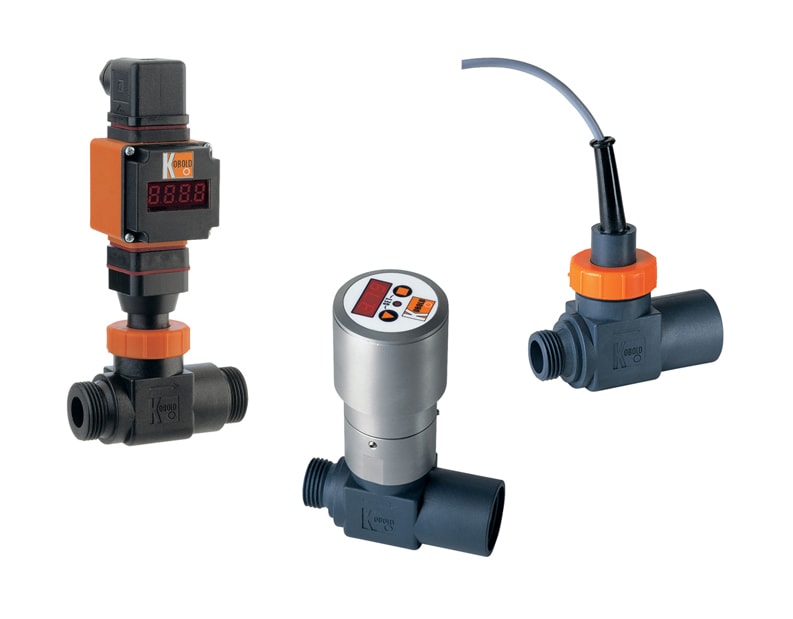 Due to their compact design, the sturdy flow meters of the DRS type from Kobold, can be used even if little space is available.

The measurement method, which uses a sapphire-supported turbine wheel and is suitable for liquid media, is extremely low-wear, since the revolutions are sensed in a non-contact manner by magnets from outside. Based on the high repeatability of 0.1% of full-scale, this reliable measuring device with long term stability is highly qualified for batching tasks.

The versatile modular system allows the devices to be designed to fit the particular application. Their ready integration into automation and control systems is made possible by different electronics provided with standard industrial outputs. Variety of available options range from simple sensors with direct Hall sensor output signal to complex devices featuring an analogue or digital display and limit contacts.
The measuring range is 2 to 40 L/min. The connecting threads are available in ½" or ¾". There is a choice of sensor housings made out of brass, stainless steel or plastic. A maximum pressure rating of 200 bar is available with the metal versions. Devices featuring an additional temperature measurement and a high temperature version up to 150°C round off the wide product range.
Features
Measuring range: 2-40 l/min water;
Measuring accuracy: ± 1,5 % of full scale;
pmax: 200 bar; tmax: 80 °C (optional 150 °C);
Viscosity range: low viscous;
Connection: G ½ female/male thread, G ¾ male/male thread, ¾" NPT male/male thread;
Material: Noryl/Ultem/brass/stainless steel;
Output: pulses, 0 - 20, 4 - 20 mA, Switching output NPN.
Advantages
Simple application;
Measurement reliability.
Industries
Beverage industry;
Devices for use in automatic beverage retail systems;
Washing machines, vehicles;
Farm equipment;
Developing machines in the photographic and printed-circuit board industries.
F.Fonseca is the representative of Kobold in Portugal.