Login
MyFFonseca
If you do not have an account MyFFonseca, please register and get access to exclusive content to registered users!
Create registry
Login
MyFFonseca
If you do not have an account MyFFonseca, please register and get access to exclusive content to registered users!
Create registry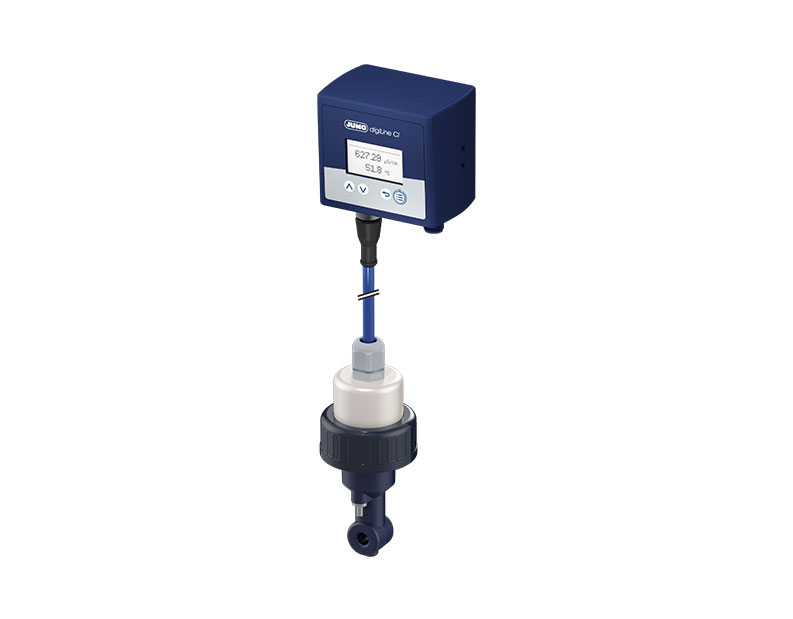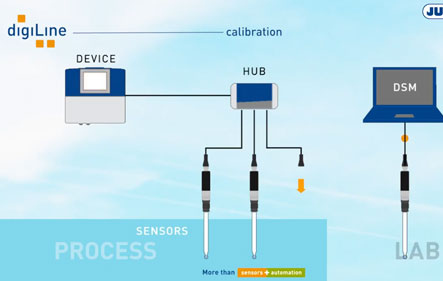 Process, Instrumentation & Environment
Conductive and inductive conductivity sensor digiLine CR e Ci - Jumo
Digital measurement of inductive and conductive conductivity, now with IO-Link.
Another step in Jumo's intelligent measurement technology with new conductivity sensors, which expand JUMO's transmitters range for digiLine digital communication bus.

The new smart transmitters are available in various mechanical and electrical installation configurations, perfectly adjusted for each application, with inductive and conductive sensors to measure electrolytic conductivity.

Features
Compatible with JUMO digiLine bus or IO-Link;
JUMO digiLine interface compatible with previous Modbus RTU versions;
Integrated temperature compensation (automatically with Pt100, PT1000 or manual value specification);
Calibration possible at the transmitter or via PC in the laboratory;
Calibration data storage and calibration diary;
Extreme process values recording;
Possibility to program alarms and limit values;
With digital parameterization interface (Jumo DSM);
Device versions with or without display;
Electronic components box entirely made of plastic;
Mounting plate included;
Integrated concentration measurement;
Display values in µS/cm, mS/cm, wt % or customized.
Advantages
Fail-safe digital data transfer;
Modular system: for individual measuring points and for sensor networks installation;
Plug & Play function when connecting to JUMO AQUIS touch series transmitters;
Easy sensor replacement or sensor exchange for calibration;
The JUMO digiLine transmitter can continue to be used when the sensor is worn out;
Easy and safe calibration in the laboratory;
PC software JUMO DSM (Digital Sensor Management) for configuration, parameterization, calibration and documentation;
Universal mounting allows transmitter installation on wall, pipe or DIN rail.
Industries
Air conditioning and refrigeration systems;
Applications of ultrapure water, reverse osmosis and ionic exchangers;
Car wash water;
CIP and SIP installations;
Concentration measurements (intensification) of acids, bleaches and cleaning chemicals;
Dairy production, beer (FDA listed materials used);
Desalination of sea water (inlet);
Drinking and waste water treatment;
Industrial cooling towers;
Liquid food production;
Mineral springs, drinking water (approved by ACS);
Pharmaceutical, biotechnology and chemistry industry;
Soft drinks production and filling;
Swimming pool water control;
Washing and cleaning processes.
F.Fonseca is the representative of Jumo in Portugal.