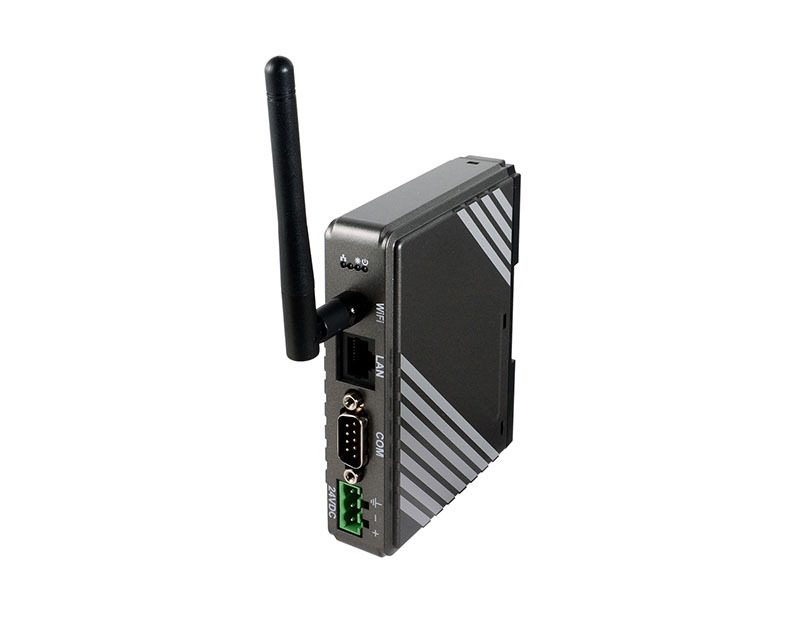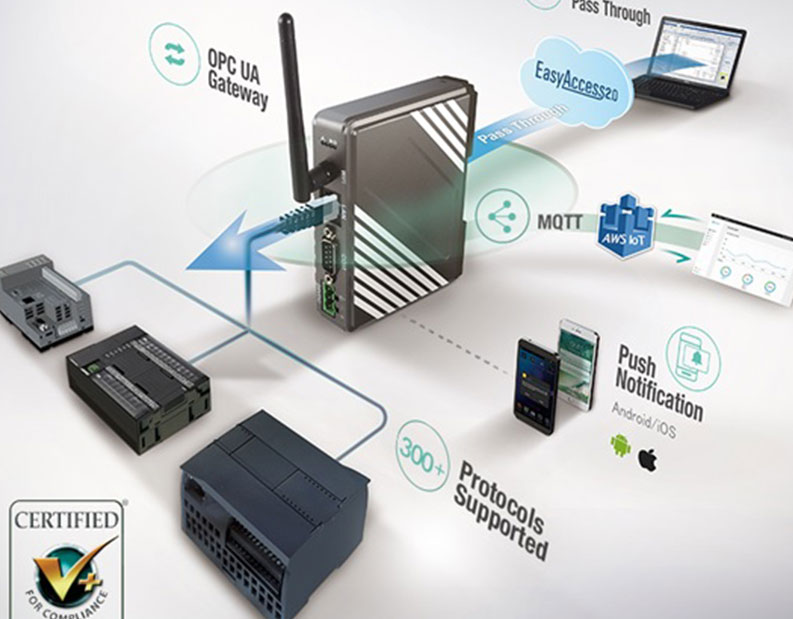 In the Industrial Internet of Things (IIoT) time, we can have all the functionalities of an HMI, with connectivity to the top management level, such as SCADAS, MES and ERP systems. With Wireless connectivity integrated.

This console, has a compatibility with more than 300 protocols of marks of PLCs of the market, also allows the interconnection with the IT systems.
Integrate all the functionalities of a gateway IIoT with OPC UA, MQTT and MODBUS TCP/IP standards by the Ethernet port.

In summary the versatility of the cMT serie allows us to have an HMI, Server with EasyAcces 2.0, a Gateway with OPC Standards and Wireless connectivity!
* – Optional
Features
Technical information
cMT-G02
Screen
Dimension
-
Resolution
-
Backlight Type
-
LCD Viewing Angle
-
Touch Panel
Type
-
Memory
Flash
256 MB
RAM
256 MB
Processor
32 bits RISC Cortex-A8 600 MHz
I/O Port
Slot SD
-
USB Host
-
Ethernet
10/100 Base-Tx1
Wi-Fi
IEEE 802.11 b/g/n
802.11b: max 15.88 dBm
802.11g: max 11.92 dBm
802.11n: max 11.28 dBm
COM Port
COM1: RS-232 2W COM2: RS-485 2W/4W COM3: RS-485 2W
Vídeo Input
N/A
Power Supply
Input
10.5~28VDC
Software
EasyBuilder Pro
EasyAccess 2.0 (Optional)
Advantages
Wireless connectivity;
Integrated ventilation system to maintain working temperatures;
With a 256MHz processor for better processing;
With EasyAccess 2.0* for remote access to your application.
Industries
F.Fonseca is the representative of Weintek in Portugal.