Process, Instrumentation & Environment?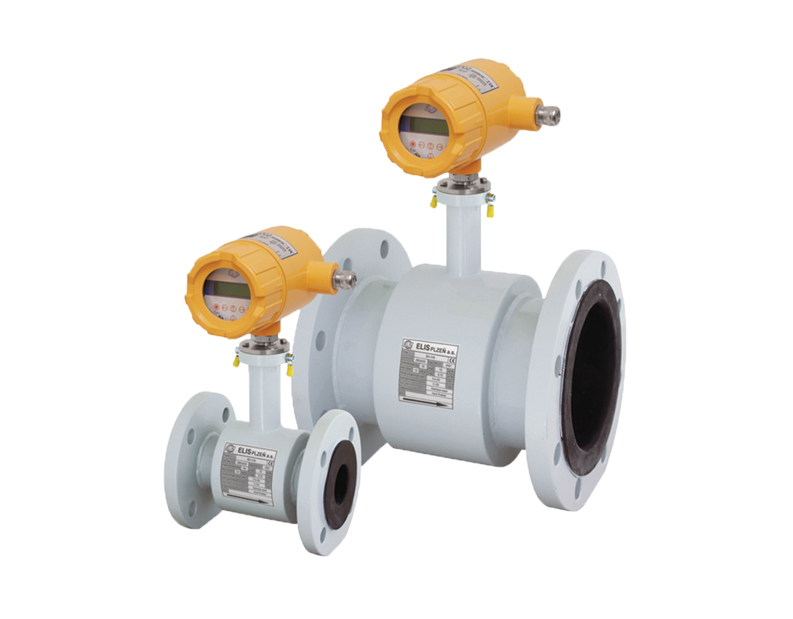 Induction flow meters/ electromagnetic flow meters are intended for industrial measurements of electrically conductive liquids in different fields of industry. Induction flow meters meet most demanding requirements on accuracy, reliability and long-term stability of measurements. Liquid flow rate measurements in both directions of flow are possible.

The liquid flow is measured in a contactless manner; the flow meter has no moving mechanical parts and the hydrodynamic conditions at the measurement location in the pipe are absolutely unaffected.
Induction
flow meters of the FLONET FH20XX type series from Elis
are intended for professional application and measurement of flow rates of electrically-conductive liquids in water and heat-supply systems, food-processing and chemical industries. They meet the most demanding requirements on high measurement accuracy, long-term stability and hygienic standard.
The converter provides for sensor energizing and processing of the sensor signals, and also offers functions of liquid batching control, detection of empty piping, internal meter status diagnostics, automatic counter cleaning and selection of flow units in data visualization. The flow meters have frequency, pulse and current outputs, as well as interfaces to the HART communication protocol.
Features
Usage: measurement of conductive liquids;
Type: compact and remote version;
Lining: soft or hard rubber, PTFE;
The range of dimensions: DN6 to DN1200 (1/4" to 48");
Accuracy of measurement: ±0.5% for 10% to 100% qs;
Temperature of measured fluid: to 150°C (302°F);
Nominal pressure: from 0.6 to 4 MPa;
Conductivity of measured liquid: from 5µS/cm;
Electrical outputs: standard;
Communication: HART protocol;
Special equipment: - empty pipe detection; / internal diagnostic;
Sensors length: ISO 13359;
Protection class: IP67 / IP68 (sensor in remote version)
Power source: - 24 / 115 / 230V ± 10%; / - 50 to 60Hz (AC); - 24V ± 10% (DC)
Advantages
High accuracy of measurement in wide range of measured values;
High reliability, minimum requirements on maintenance;
Low hydraulic losses are unaffected;
Possibility of using in water, energy, food or chemical industry;
Possibility of transfering dates to control system in long distance.
Industries
Water and heat-supply systems;
Food-processing;
Chemical industries.
F.Fonseca is the representative of Elis Plzen in Portugal.