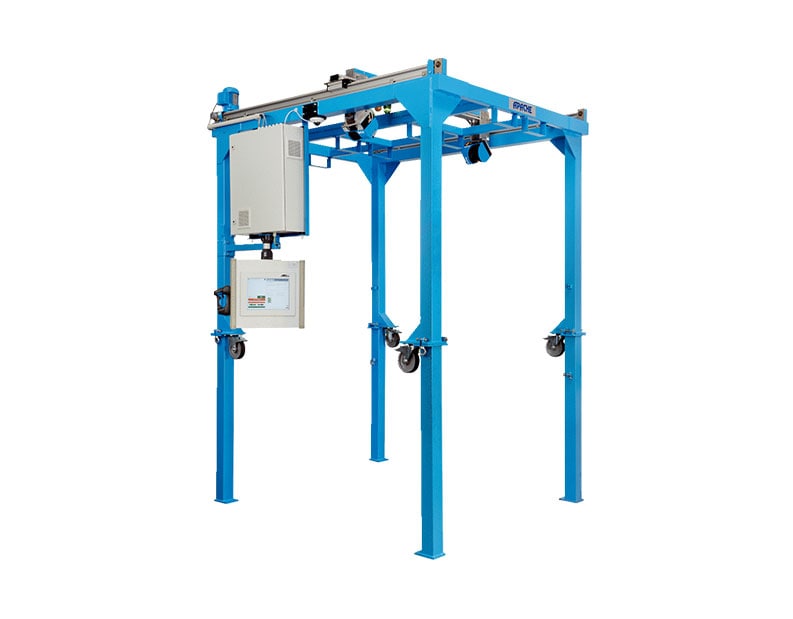 Measuring and weighing pallets and other bulky freight items.
The DWS Pallet track and trace system is a reliable solution when shipping bulky freight items such as pallets. The system helps logistics service providers such as freight forwarders, air freight service providers, and airlines detect freight for which the declaration is too low.

The freight is carried to the DWS Pallet with a forklift or pallet truck. It is then placed onto platform scales. As soon as the barcode attached to the freight item is identified using hand-held scanners, the length, width, volume, and weight of the freight is determined. A webcam can also be installed in the DWS Pallet to take a photo of the freight. Next, the data is shown on the integrated display, stored in a database, and
transferred via standardized interfaces. Available upon request: special versions for larger freight items or for dynamic measurement.


Features
Static dimensioning and weighing of pallets and other bulky freight items;
Complete solution with folding steel tube frame, evaluation computer and touchscreen display;
OIML certified and legal for trade according to international and local approval regulations.
Advantages
Additional revenue for logistics servisse providers as a result of obtaining accurate dimension and weight measurements of bulky freight, which are typically greater than the values declared by the shipper;
Quick, economical commissioning thanks to pre-assembled, cabled complete system.
Industries
F.Fonseca is the representative of Sick in Portugal.