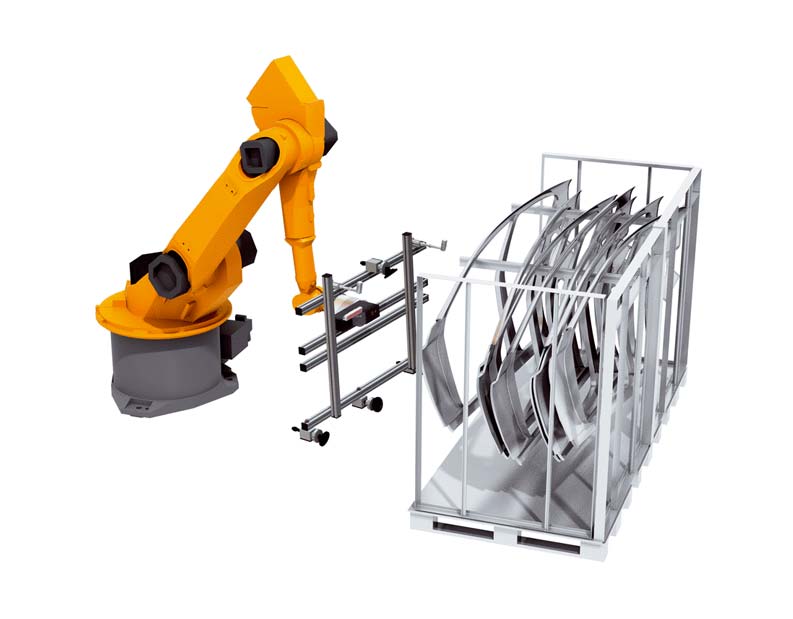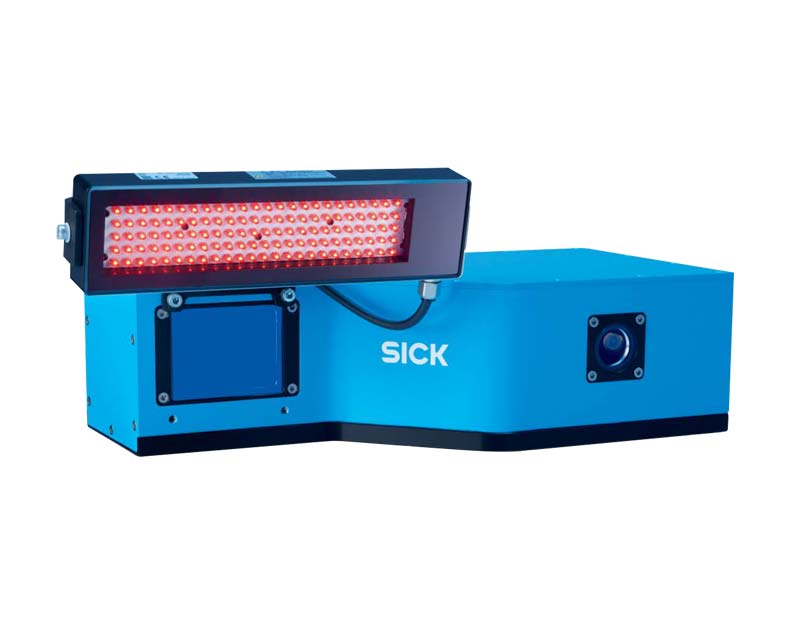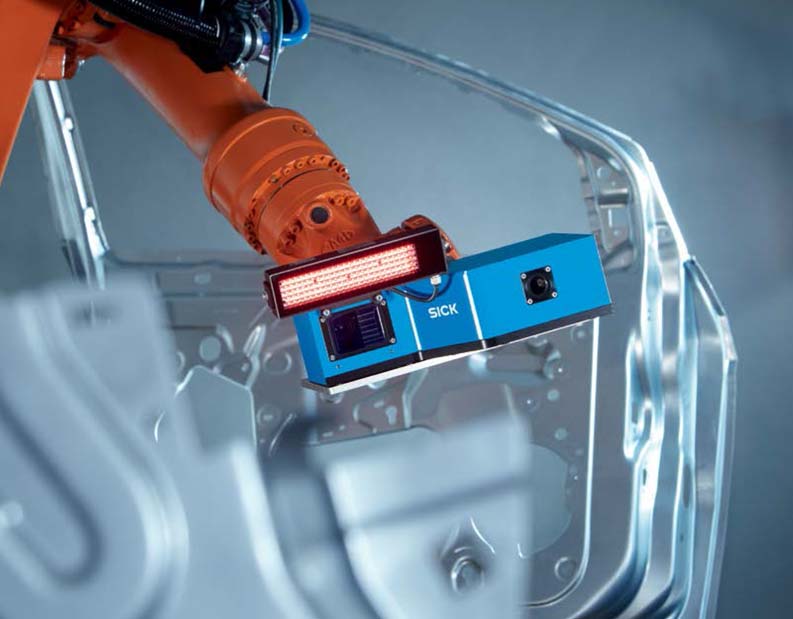 Part handling is one of the most important applications for factory automation. The use of flexible robots for this task represents a cost-effective alternative to traditional manual and semiautomatic handling systems.

The PLR has been developed for robot automated part handling. It is a standalone device that includes all the localization functions, an easy-to-use robot interface, as well as all the functions necessary for rapid integration with the robot.
The sensor combines state-of-the-art 2D and 3D machine vision techniques to provide a unique solution that can be used reliably in environments where ambient conditions vary.
The user interface, which is operated via the integrated web server, and the field-proven tools ensure problem-free integration of the sensor. The short setup time is a hallmark of the sensor. It can be smoothly retrofitted into existing robot cells and handling stations without any need for vision specialists or additional computer systems. The PLR is supplied factory-calibrated with software preloaded to enable any new solution to go live without further preparations by the user. Simply install the device, connect it to the robot controller, load an existing job configuration or create a new one in just a couple of minutes, and PLR is ready for operation. The PLR sensor from Sick is the ideal solution for cost-effective automated part handling.
Features
Sensor for flexible automated part handling:
Standalone sensor factory-calibrated at Sick;
Precise part localization and rapid measurements;
Combined 2D/3D part localization;
Calculation of correction values for the coordinate system of the gripper;
Reliable part localization, even under varying ambient conditions;
Web server user interface;
Tools for alignment and communication with the robot.
Advantages
The PLR gives you the flexibility you need for reliable automated part handling:
The standalone sensor is very cost-effective. Additional hardware such as PCs and cabinets are not required;
Factory calibration and tools for integration with the robot make it easy to configure new applications;
The design, together with the functions for alignment of the robot and position correction, makes it easy for robot integrators to work with the sensor;
The functionality of the PLR makes it easy to use without knowledge of machine vision;
The innovative combination of 2D and 3D image processing techniques provides the reliability and flexibility needed for problem-free material handling operation;
The integrated web server allows the PLR to be operated through a standard web browser without installing any PLR-specific software on factory PC's or laptops.
Industries
F.Fonseca is the representative of Sick in Portugal.