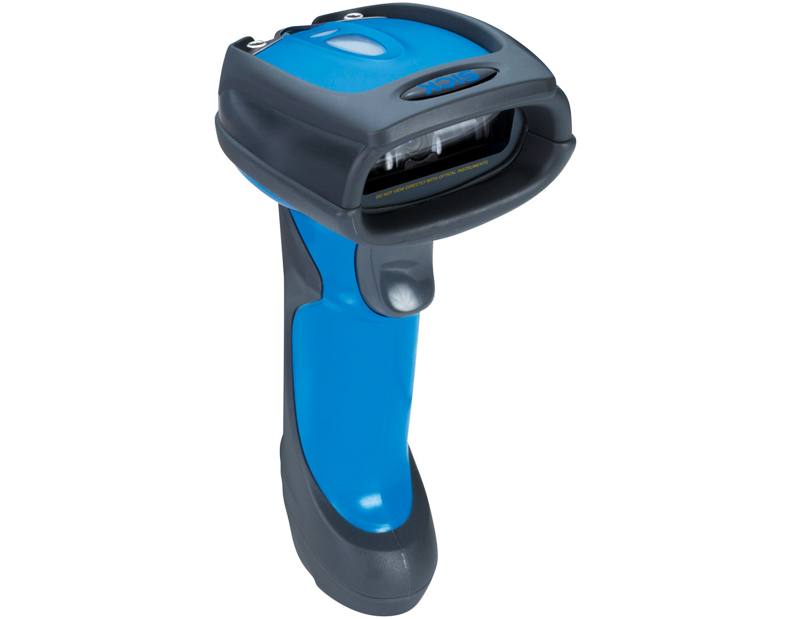 The IDM160 offers high performance barcode reading with its rugged, industrial, and ergonomic housing.

The IP65 enclosure rating ensures protection against dust and water jets. It can withstand 50 drops from 2 m on concrete. Its ergonomic design and low weight as well as quick integration in common industrial networks guarantee maximum user comfort. Thanks to Bluetooth and WLAN version, flexibility and mobility is guaranteed.
IDM160 series is the ideal choice to increase productivity within industrial factory and logistics automation applications.
Features
Identification of all popular 1D codes, with PDF version also stacked codes;
Reading distance up to 800 mm (at 0.5 mm);
Identification of standard and highdensity codes (0.076 mm);
High throughput with up to 500 scans/sec.;
Compact housing with up to IP65 withstanding 50 drops from 2 m on concrete;
Good read feedback via LED, beeper and vibrator;
Supports all popular corded and cordless interfaces as well as industrial fieldbuses via Sick connectivity;
Tool-free exchange of cable and battery;
Corded and cordless versions available.
Advantages
Increased productivity and throughput thanks to fast and reliable identification;
Reduced costs thanks to 2-in-1 scan engine: covering standard and highdensity codes with a single device;
High reliability thanks to industrial grade and rugged housing;
Easy to use through long range and immediate reading;
Intuitive good read feedback for noisy industrial environment via vibration, beeper and LED;
Higher user comfort through ergonomic housing design, well balanced and light weight;
High flexibility and operator mobility with corded and cordless versions;
Quick integration in most corded and cordless PC or industrial networks;
SICK LifeTime Services give you peace of mind.
Industries
Supports manual processes such as receiving and consignment or shipping within logistics warehouses and distribution centers;
Manual scanning for production control and traceability of parts or components in the automotive, electronics, solar and commercial goods industry.
F.Fonseca is the representative of Sick in Portugal.