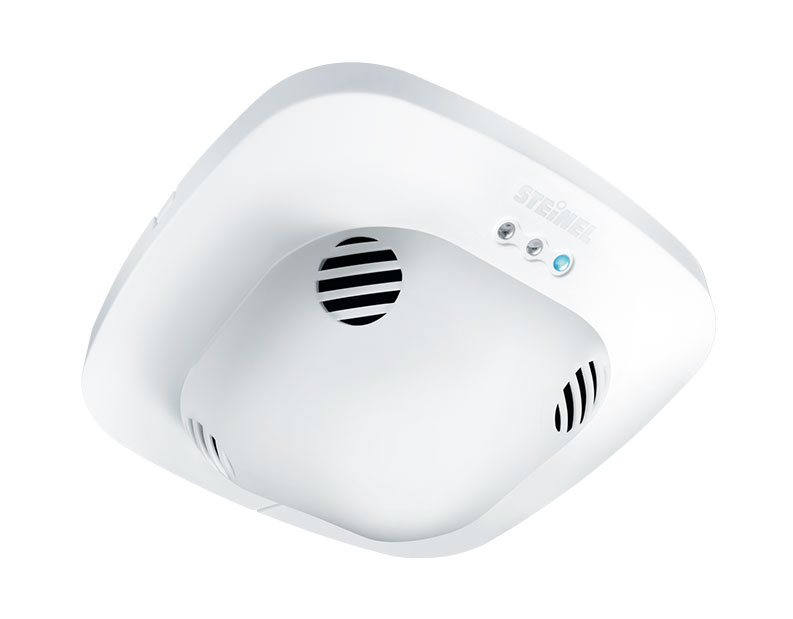 Detects without obstructions. 360° ultrasonic presence detector US 360, ideal for offices, conference rooms, store rooms and class rooms. 36 sq.m. presence detection zone, immune to obstacles, envelops objects as opposed to penetrating them, detection regardless of temperature, electronically adjustable reach, COM1 for switching light ON and OFF.

Detects without obstructions.
Oddly shaped architecture, partition walls or other obstacles present insurmountable difficulties to some sensors. Yet the US 360's dynamic all-round precision detection capability works with absolute reliability behind objects too. Across a radius of 6 metres all round. Even in extreme temperatures. The space-filling ultrasonic waves make it possible.
Features
US 360, COM1
007935
---
US 360, COM2
007942
---
US 360, DIM
007959​​​​​​​
---
US 360, KNX
029463​​​​​​​
---
US 360, LiveLink
008444​​​​​​​
---
Dimensions (H x W x D)
120 x 120 x 68 mm​​​​​​​
---
Power supply
220 – 240 V, 50 / 60 Hz​​​​​​​
---
Sensor type
ultrasonic 40 kHz​​​​​​​
---
Installation
indoors/ ceiling​​​​​​​
---
Recommended installation height
2.5 - 3.5 m​​​​​​​
---
Angle of coverage
360º
---
Reach
Ø 10 m radial, Ø 6 m presence / tangential​​​​​​​
---
Parallel-connected configurations
Yes
---
User-friendly setting
teach-In (via optional remote control RC8)​​​​​​​
---
Twilight setting
10 – 1000 lx​​​​​​​
---
IP rating
IP20
---
Enclosure
UV-resistant plastic, paintable​​​​​​​
---
Advantages
All the main connection options (high-load relay, 2 outputs, KNX, 1–10 V interface);
All products in one and the same design;
Pushbutton/switch input for semi-automatic operation;
Load-free programming with visible LED;
Constant-light function, permanent light 'OFF' function;
Can be remotely controlled.
Applications
Offices;
Conference rooms;
Store rooms;
Class rooms.
F.Fonseca is the representative of Steinel in Portugal.