Login
MyFFonseca
If you do not have an account MyFFonseca, please register and get access to exclusive content to registered users!
Create registry
Login
MyFFonseca
If you do not have an account MyFFonseca, please register and get access to exclusive content to registered users!
Create registry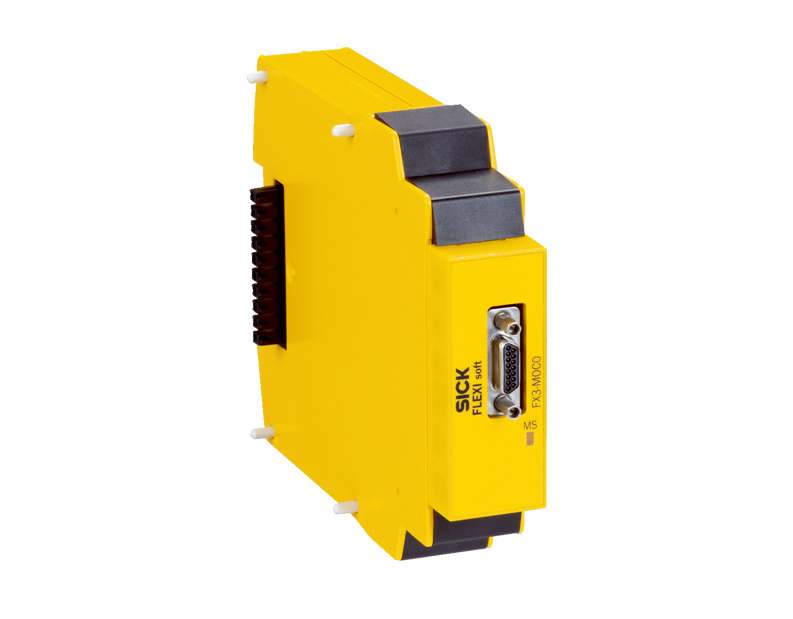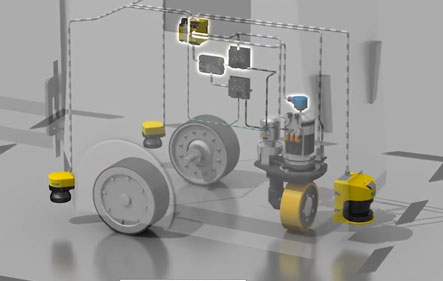 Industrial Automation
Safety controller -FX3-MOC0 - Sick
Safety controller drive monitor for Flexi Soft FX3-MOC0 - Sick.
Sick's safety controllers provide a simple, flexible, and scalable solution to realize an intelligent machine design. Flexi safety controllers feature a modular hardware platform without the use of complex software. They are simple to operate and can be easily integrated with all safety control components. Their compact design makes these safety controllers ideal for a variety of applications.

Providing protection from hazardous movement in addition to creating more efficient and flexible machine designs: Sick's Drive Monitor FX3-MOC is the ideal expansion module for the Flexi Soft safety controller for use in drive monitoring. Monitoring can be performed using functions such as speed and direction monitoring and the execution of stop functions in accordance with IEC 61800-5-2. All commonly used encoder interfaces are supported. The Drive Monitor FX3-MOC has programmable logic with special drive modules. It can be integrated via all common fieldbuses into a higher-level controller in combination with the Flexi Soft safety controller. It is possible to import pre-defined applications, thus greatly simplifying the engineering of standard safety applications. Integration into the Flexi Soft safety controller provides important solutions for tool machine, robotic, and mobile applications.

Features
7 drive safety functions: SS1, SS2, SOS, SSM, SLS, SDI, and SBC;
For all common encoder interfaces;
Programmable logic;
Monitoring of up to 10 speed levels and 4 brake ramps;
Possible to monitor multiple axes.
Advantages
Integration into a Flexi Soft system with one software tool and one project file allows quick project planning and commissioning;
Easy logic development using pre-defined, modifiable, freely configurable application;
Maximum level of integration into higher-level controllers via all common fieldbuses systems using gateways;
Documentation of the entire application simplifies the machine acceptance and validation;
Monitoring movements instead of shutting down increases machine productivity;
Flexibility due to a wide range of drive safety functions.
Industries
Machine Construction;
Electronics and solar industry;
Logistics;
Automobile Industry.
Ref. A01107167
F.Fonseca is the representative of Sick in Portugal.