Login
MyFFonseca
If you do not have an account MyFFonseca, please register and get access to exclusive content to registered users!
Create registry
Login
MyFFonseca
If you do not have an account MyFFonseca, please register and get access to exclusive content to registered users!
Create registry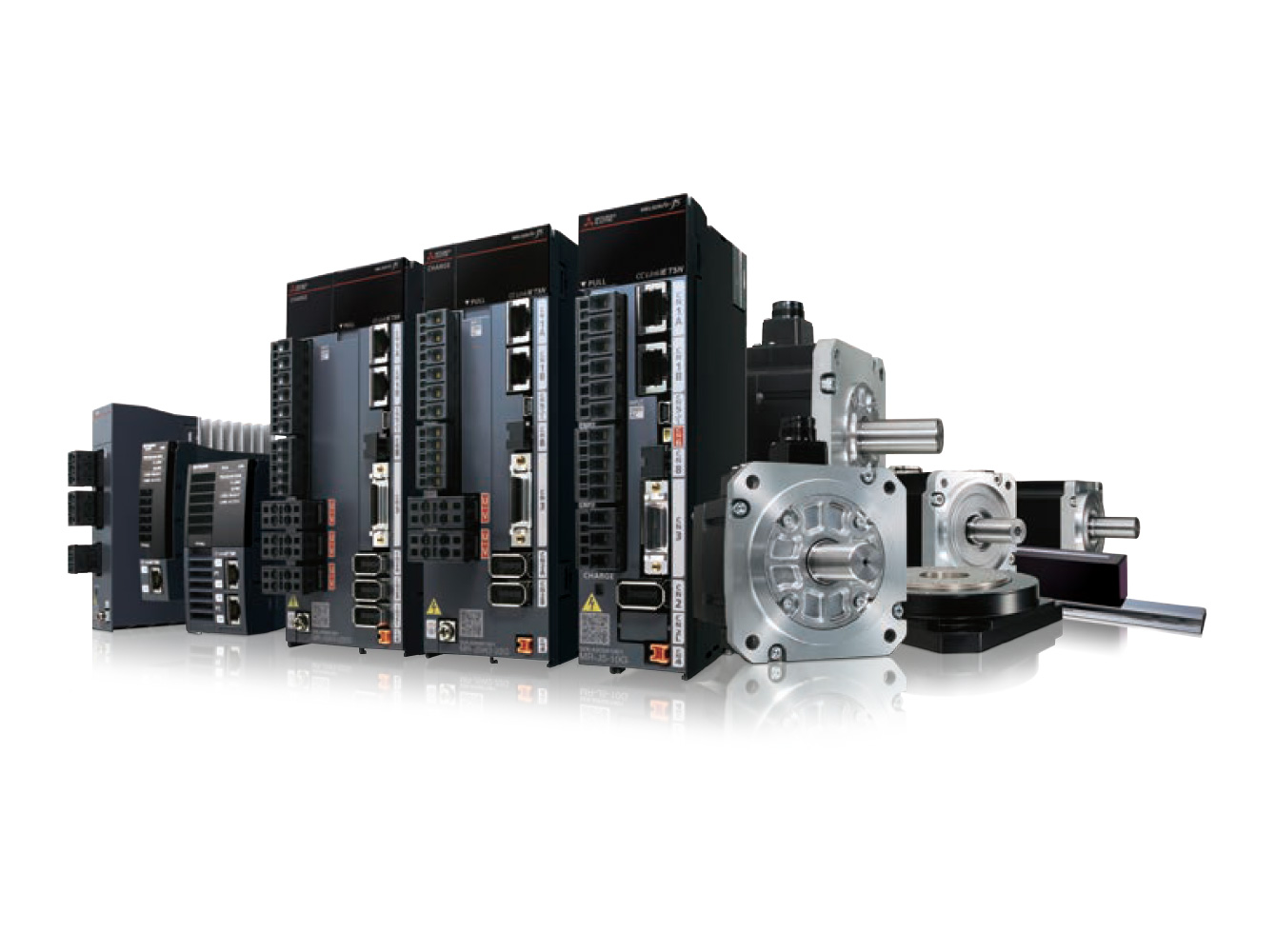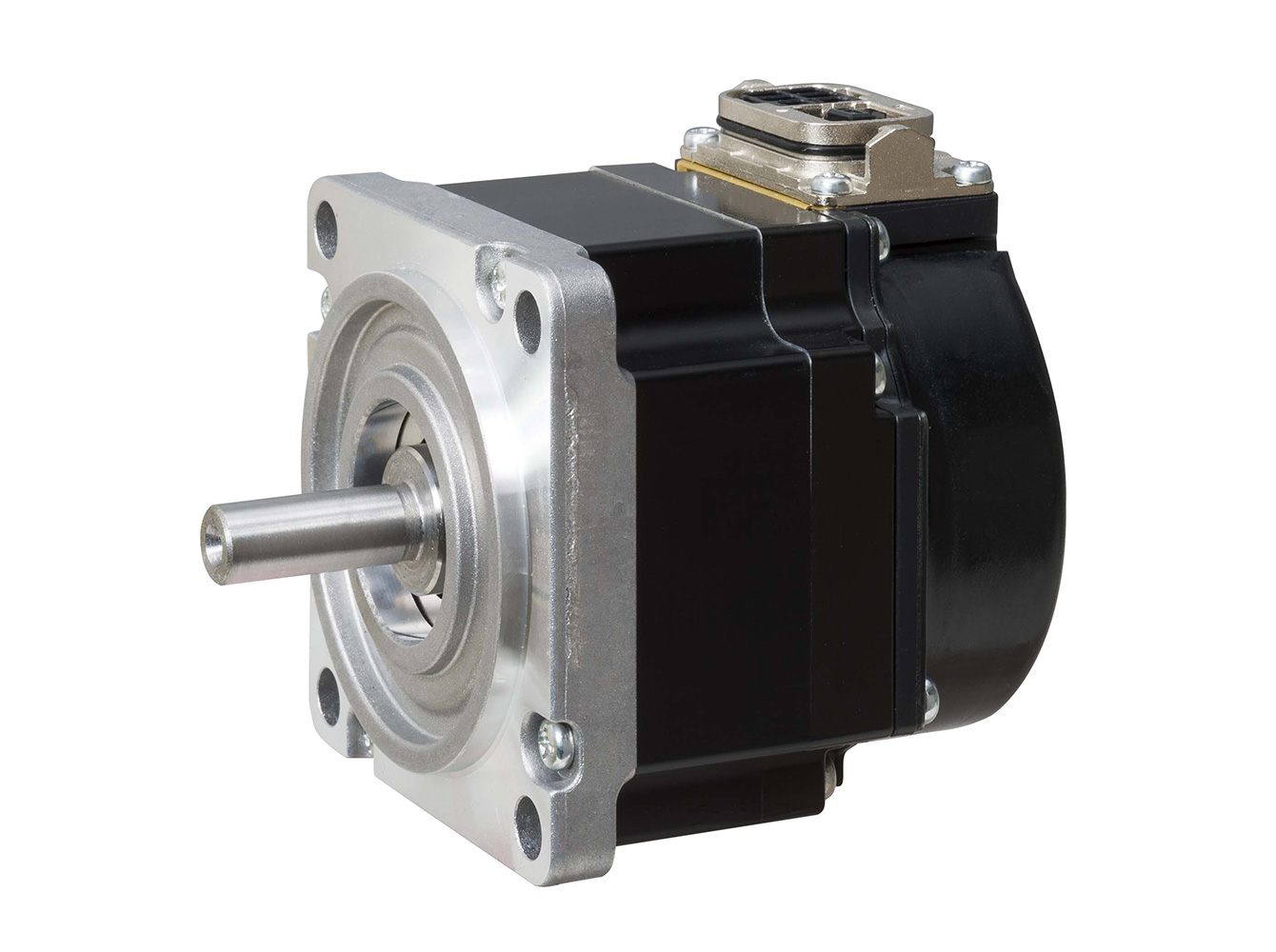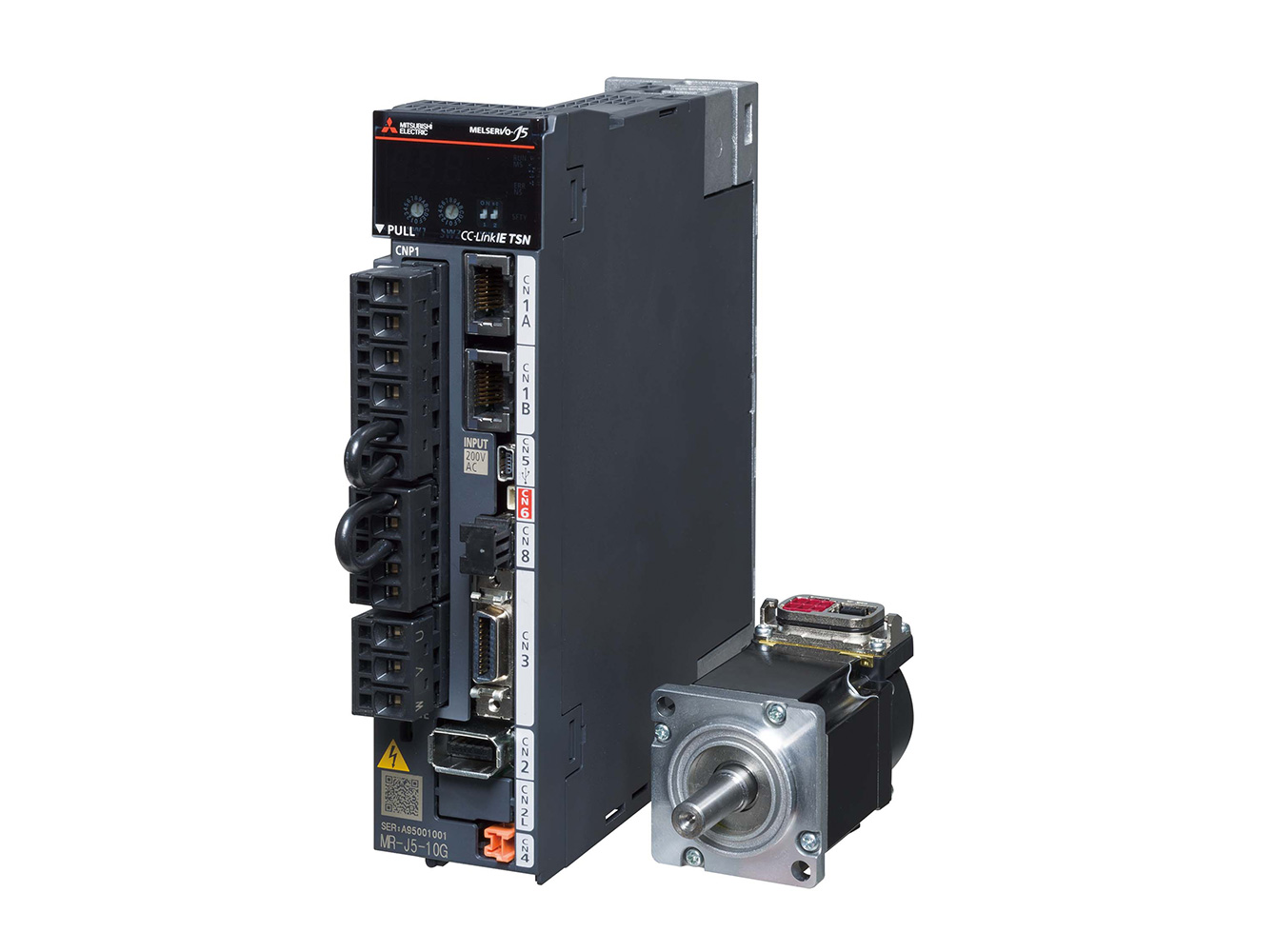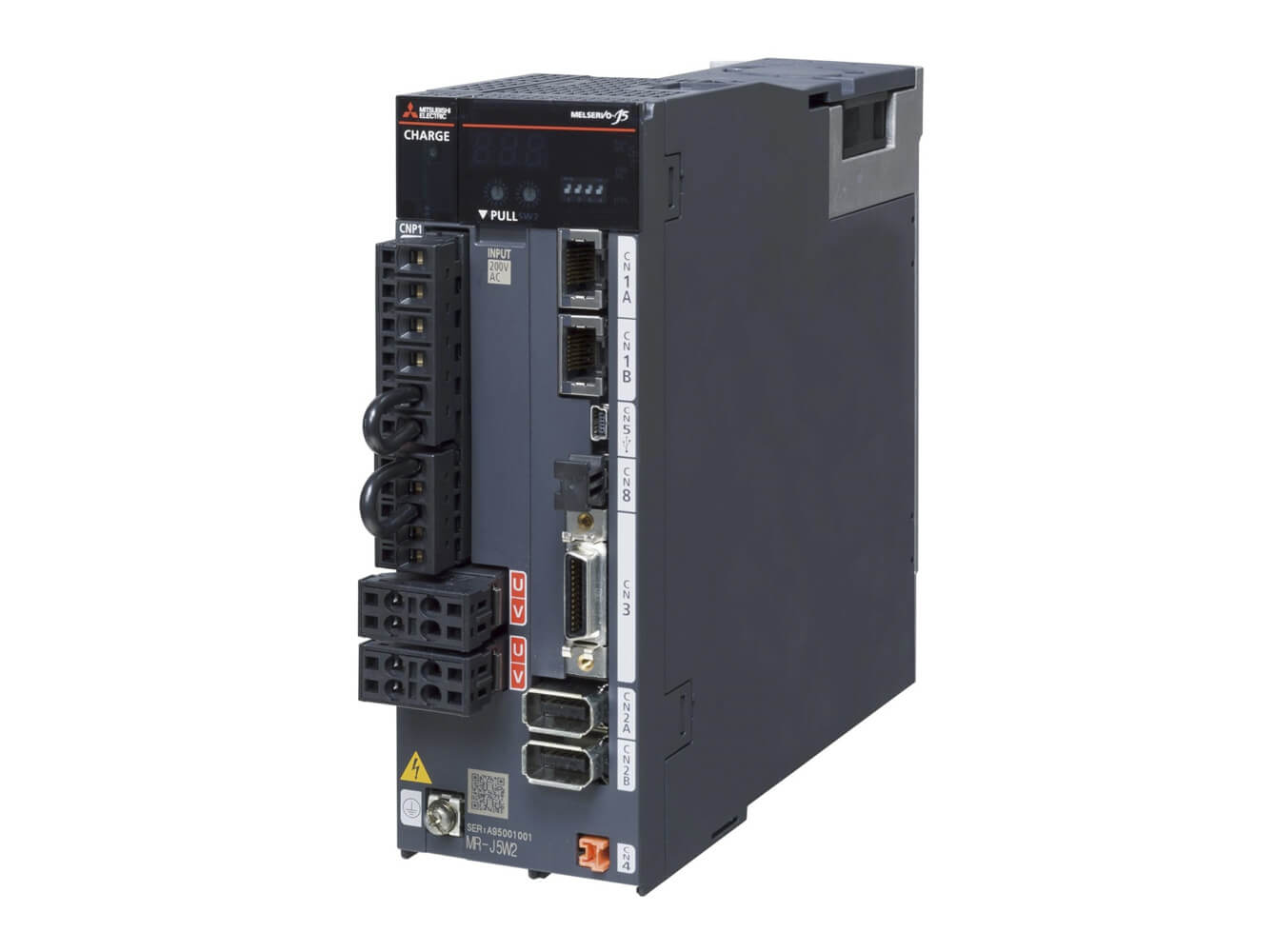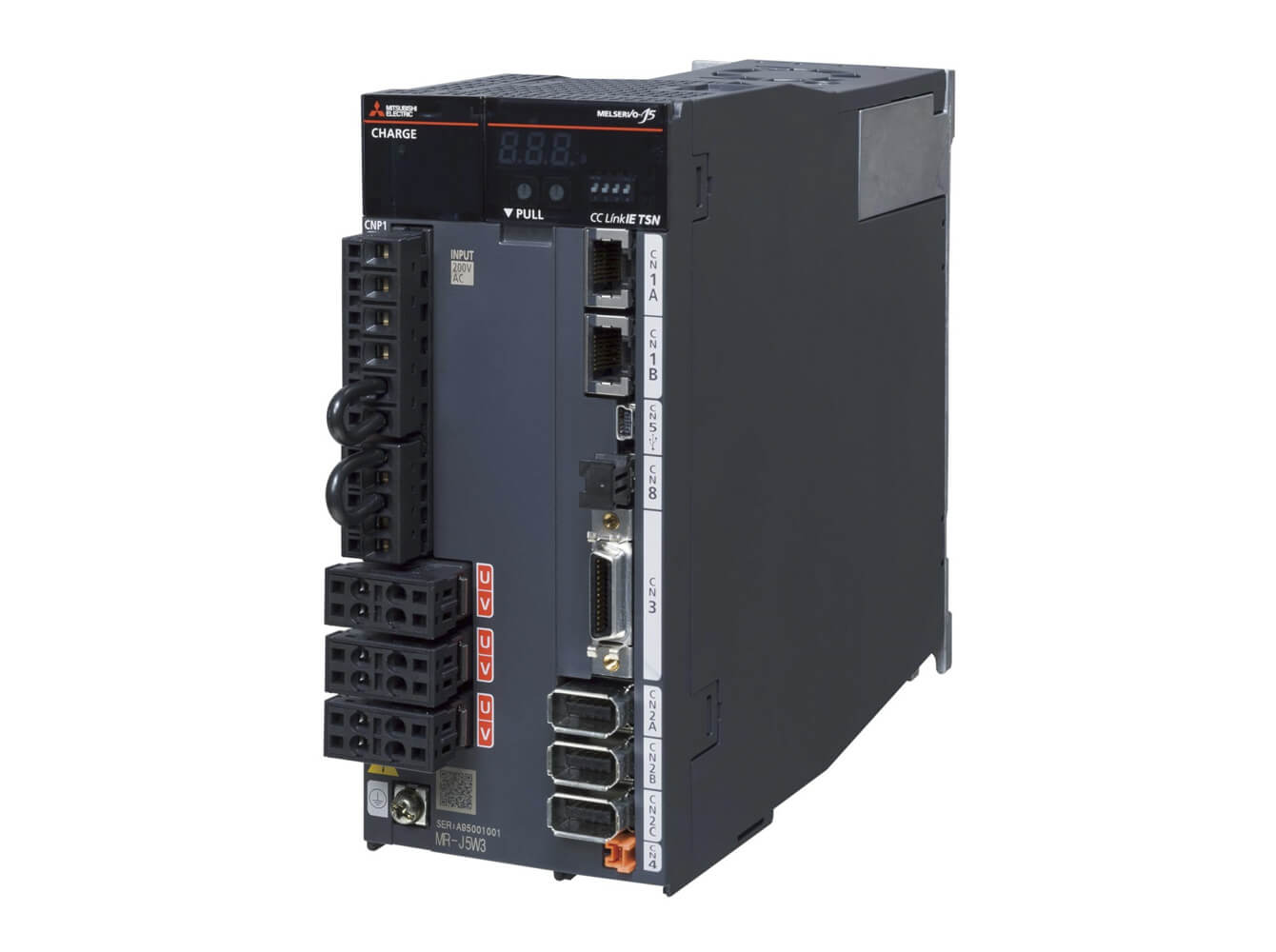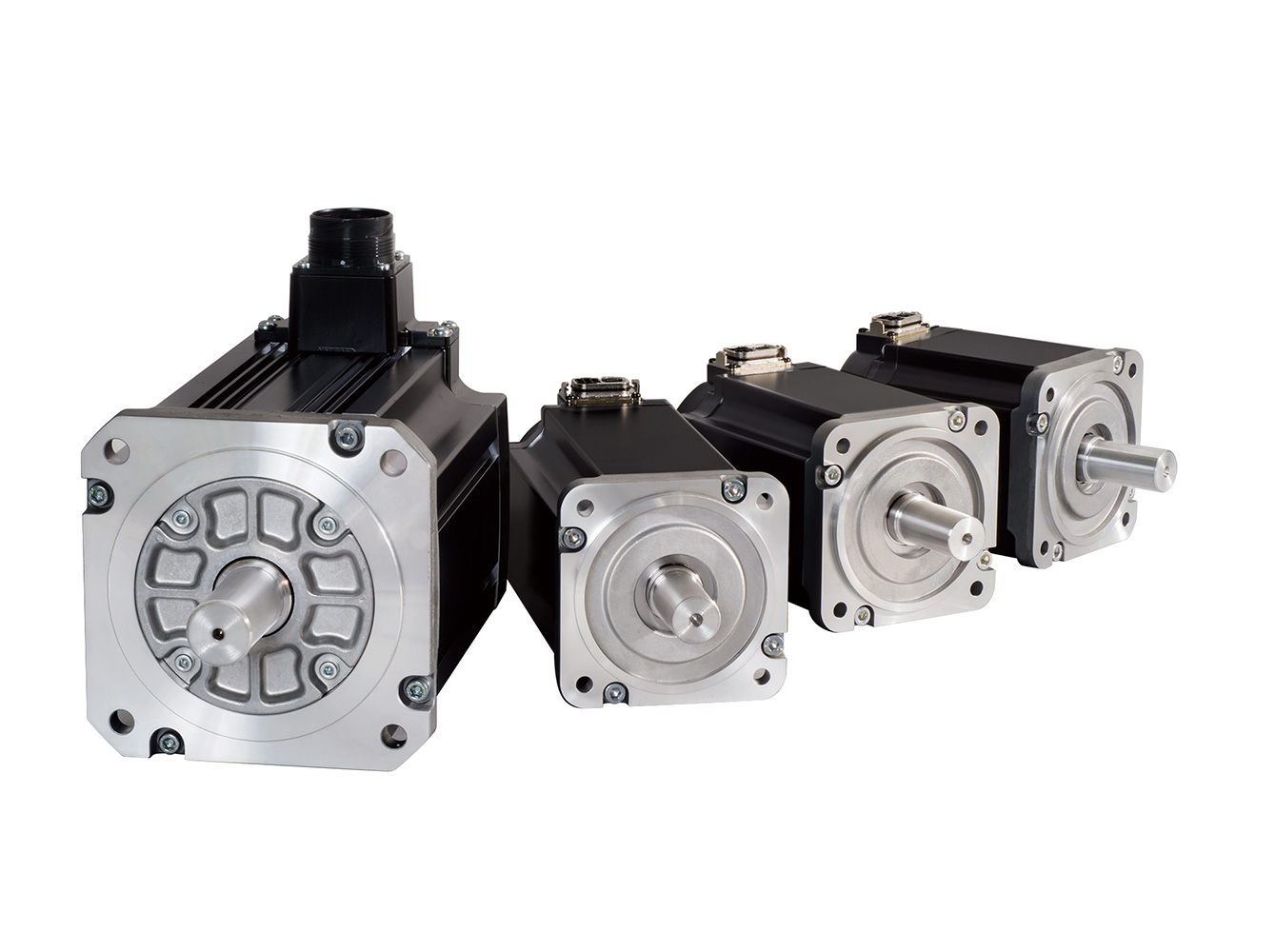 Industrial Automation
Servo Drive- J5 – Mitsubishi Electric
Create new value with MELSERVO-J5.
Unlock performance with a total drive solution.

Maximize the performance of your system and equipment with MELSERVO-J5 total drive solutions. The series are high-performance, industry leading servo amplifiers with a speed frequency response of 3.5 kHz, reducing a cycle time of production machines.
Features
The 400 V class servo amplifiers support the same functions as the MELSERVO-J5 series 200 V class servo amplifiers which have;
already been released on the market. For example, the maximum torque is increased by combining the servo motor with a larger capacity servo amplifier, and various functions including tuning, maintenance, and diagnosis functions are also supported;
The product line of the compatible servo motors initially includes small-capacity and low-inertia servo motors and will be expanded sequentially to meet the customers' demands;
Models supporting the safety communication via CC-Link IE TSN are also available, which support a total safety system for entire equipment and production lines.
Advantages
Progressiveness
For evolution of machines: the dramatically improved basic performance of MELSERVO-J5 and CC-Link IE TSN enable total drive solutions that help to increase production efficiency and keep your equipment on the cutting edge.
Connectivity
For flexible system configurations: CC-Link IE TSN enables a high degree of compatibility with IoT technology. Our servo system provides new opportunities for value creation with highly integrated connectable devices and a dramatically expanded range of compatible devices.
Usability
For quick operation start: our intuitive and user-friendly products are designed to make program development as simple as possible;
From system design to maintenance, efficiency is improved at each step of the development process through software and sizing tool enhancement.
Maintainability
For prompt detection and diagnosis of failures: thanks to years of technical know-how and experience designing state of the art drive technology, we have created predicative and planned maintenance functions that allow you to quickly discover, diagnose, and resolve errors when they occur.
Heritage
For utilization of existing devices: Incorporate existing manufacturing devices into your new system and benefit from reduced costs and faster construction speed.
Industries
Applications:
Axis synchronization;
Manipulation;
Positioning.
Industries:
Feed;
Metal forming;
Packaging;
Stone cutting.
F.Fonseca is the representative of Mitsubishi Electric in Portugal.