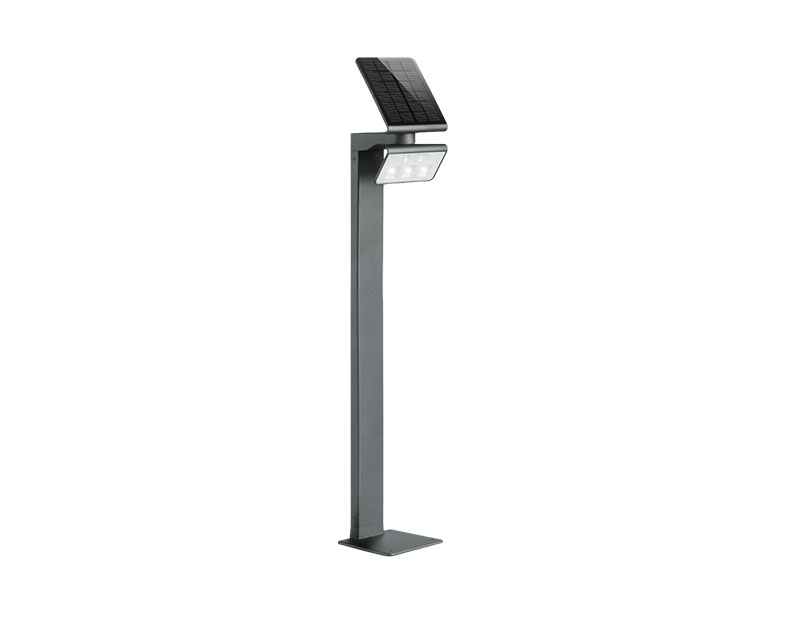 Instantly impresses. With efficiency and design.
Efficient. Elegant. Versatile. Sensor-switched LED light XSolar L-S. Ideal for pathways, drives, gardens and patios. No need for any connection to the power supply. Temperature-resistant lithium-iron-phosphate rechargeable battery providing light availability for up to 60 days. Optional basic lighting level.

Well-illuminated drives and paths to your front door give you and your guests the reassuring feeling of safety and security. The stand-mounted version of our efficient solar light lets you combine this with aesthetic elegance. Simply choose the stylish stand in the appropriate height – and illuminate up to 20 sq.m. with bright LED light. No energy costs whatsoever. With an LED life expectancy of 50,000 hours, changing a bulb is also a thing of the past.
Features
XSolar GL-S anthracite
009830
---
Dimensions (H x W x D)
1178 x 189 x 186.5 mm
---
Power supply
solar, no mains power required
---
Sensor type
passive infrared
---
Output (lights)
1.2 W
---
Luminous flux
150 lm
---
Colour temperature
4000 K / SDCM 5
---
Colour rendering
Ra ≥ 80
---
LED life expectancy
50,000 h (L70B10 to LM80)
---
Angle of coverage
140°
---
Reach
5 m
---
Twilight setting
2 lx
---
Time setting
dynamic
---
Basic light level
Yes
---
IP rating /Protection class
IP44/ III
---
Material
UV-resistant plastic
---
Advantages
Safety, convenience and energy saving because light comes 'ON' automatically;
No mains power required;
Light threshold and 'ON' time adjustable to suit needs;
Fast installation;
Attractive design.
Applications
Private houses;
Building housing.
F.Fonseca is the representative of Steinel in Portugal.