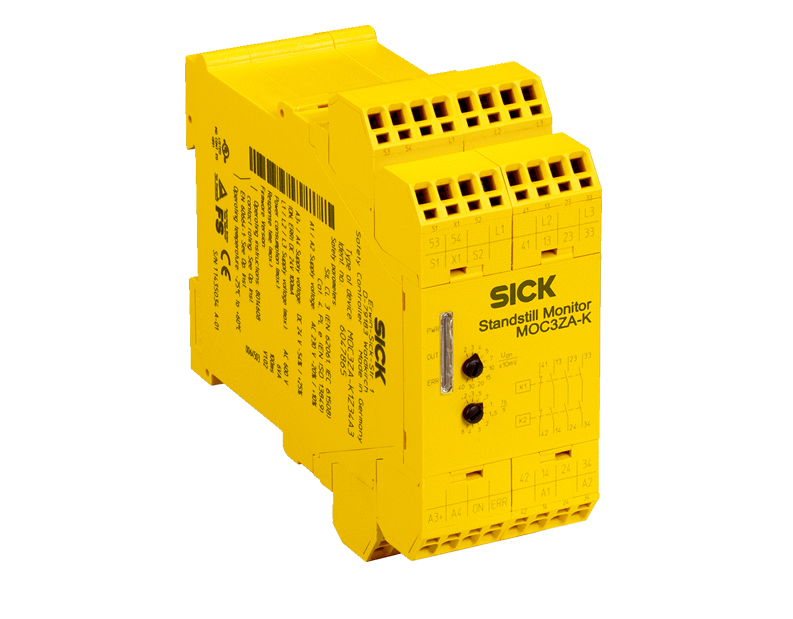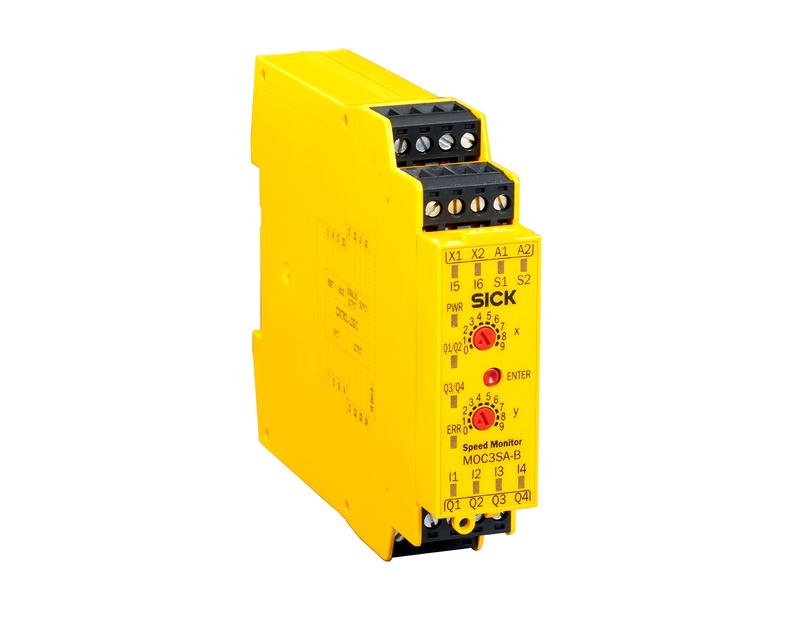 Sick's safety controllers provide a simple, flexible, and scalable solution to realize an intelligent machine design. Flexi safety controllers feature a modular hardware platform without the use of complex software. They are simple to operate and can be easily integrated with all safety control components. Their compact design makes these safety controllers ideal for a variety of applications.

Sick's safety product for Motion Control allows you to safely monitor the machine's movement, providing safe interaction between machine and operator. Motion Control offers solutions for this task. Using the term Motion Control, Sick has expanded the portfolio of safe control solutions by safe drive monitoring.
The speed and position of hazardous movements are monitored safely. Interruption in the machine cycle no longer requires a system stop, increasing productivity of the machine.
Features
Wide range of drive safety functions;
Position monitoring;
Speed monitoring;
Stop-function;
Acceleration monitoring;
Zero speed and drive monitoring;
PL e (EN ISO 13849), SIL 3 (IEC 61508), SILCL 3 (EN 62061);
Use of input sensor or motor directly connected versions.
Advantages
High machine availability;
Increase in productivity via safe monitoring;
Safe access to machines;
Easy commissioning using only a screwdriver.
Industries
Use of the zero speed monitoring for access monitoring (e.g. machines for material processing, applications of palletizing and robotics);
Use of the safely limited speed in maintenance mode (e.g. machines for material processing, applications of palletizing and robotics).
F.Fonseca is the representative of Sick in Portugal.