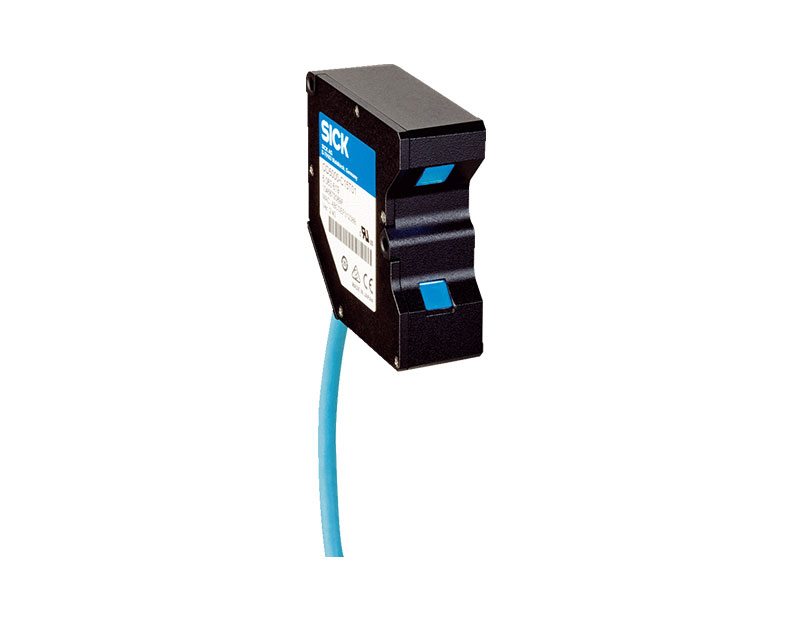 The expert for high performance measurement.

The OD5000 displacement measurement sensor specializes in high-precision measuring tasks, offering solutions in a wide range of applications. With a measuring frequency of up to 80 kHz, the OD5000 also measures quick and rotating measuring objects with µm-precision. The innovative analysis algorithm allows stable measurements with the highest level of repeatability on a wide range of surfaces. What's more, the OD5000 measures the thickness of transparent material with minimal effort with just a sensor head. The Ethernet interface integrated directly in the sensor head ensures quick communication and therefore maximum productivity.

Perfect quality can only be guaranteed when each and every measurement and process step is controlled. thanks to its wide range of optical sensors, Sick's intelligent measurement technology can offer highly accurate solutions for measuring even the smallest objects, ensuring high standards of measurement accuracy through the use of various technologies. This plays an important role in a whole host of different industries – particularly those with a strong emphasis on the measuring, monitoring, positioning, or regulation of products and processes. Moreover, Sick's measurement technology supports quality assurance processes and delivers cost-saving benefits.
Features
Measuring frequency up to 80 kHz;
Ethernet interface with TCP/IP protocol directly in the sensor head;
Web server interface for configuration;
Innovative analysis algorithm;
Maximum repeatability for positioning tasks;
Detection and measurement of the smallest indentations or holes.
Advantages
Very good measurement performance, even with quick or rotating objects thanks to high measuring frequency;
Simple and cost-effective solution with Ethernet interface and evaluation unit integrated directly in the sensor head;
Sensor is easy to configure via a web server interface;
Reliable edge detection thanks to innovative analysis algorithm;
Increase in product quality due to maximum repeatability;
Reliable detection, even of very small indentations, thanks to precise light spot.
Industries
Electronics;
Automotive;
Glass;
Rubber;
Metal.
F.Fonseca is the representative of Sick in Portugal.